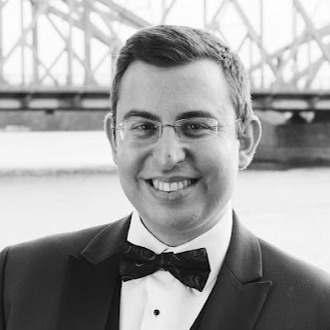 About Ari Manukoglu:
A results-oriented, highly organized and dedicated professional experienced in production coordination, R&D management, manufacturing, staff supervising, process engineering, purchasing management, inventory control, and customer service. Proven ability to identify, diagnose and resolve operational problems within a deadline and take responsibility in urgent matters. A topperforming specialist skilled in organizing the information flow between office and workers, analyze and devise ways of improving the customer experience, including resolving problems, and complaints. Provide motivation, support, and guidance to all employees, as well as use training and team-building experience while hiring a staff. Possess strong decision-making, analytical skills and advanced knowledge of English, French, Armenian and Turkish to implement the company's policies and goals.
Experience
PRODUCTION MANAGER – ARTITALIA GROUP INC., MONTREAL, QC (2019 – Present):
Performs a critical role managing powder coat and electrocoating processes with supervision over a team of 55 employees. Effectively plans and directs operations, maximizes the efficiency of the production line, optimizes the team structure, improves the quality control procedures and successfully accommodates for Artitalia's and external customer needs. 
Integrated the department into Artitalia's master schedule, maximized line efficiency by improving setup times and production line activities, and created statistical baselines and KPIs to increase the production capacity by 30%. 
Created a positive and organized atmosphere by restructuring the team, overcoming employee habits and limitations, and tailoring work schedules and cross-trainings. This doubled the team size and reduced quality defects to less than 1%. 
Showcased the department's new image through accommodating scheduling and enhanced customer experience to become more competitive as an external powder coat line which resulted in doubling the business year after year.
PRODUCTION MANAGER - MK PLASTICS, MONTREAL, QC (2015 – 2019):
 Performed a critical role managing manufacturing operations of corrosion resistant industrial and commercial ventilation systems, with authority over all facets of production operations. Proficiently planned and developed production schedules, overseen daily processes, and led a large work team to accomplish operational objectives, meet clients' needs, maximize the efficiency of production, and enhance structure and quality assurance.
Established customer satisfaction by 70% applying communication and creative thinking skills with an ability to work in a logical, systematic manner, and a sense of urgency while preserving a positive attitude and providing excellent customer service. 
Improved timely deliveries by 27% and achieved a 44% reduction in jobs with excessive delays in 2017, due to effective information arrangement between the engineering, production, and purchasing departments and proficient management, training and coaching of a team of 30 production workers. 
Raised productivity by 14% in revenue by the end of year results for 2017, through leading the adoption of new procedures, and best practices to bolster quality, production process troubleshooting, effective development, and administration of R&D projects.
Education
MASTER OF BUSINESS ADMINISTRATION – JOHN MOLSON SCHOOL OF BUSINESS, 2018 – 2021, CGPA: 3.77/4.30, DEAN'S LIST
BACHELOR OF ENGINEERING DEGREE IN CHEMICAL ENGINEERING – MCGILL UNIVERSITY, 2010 – 2015, CGPA: 3.29/4.00
Professionals in the same Manufacturing / Mechanical sector as Ari Manukoglu
Professionals from different sectors near Montréal, Montréal
Other users who are called Ari
Jobs near Montréal, Montréal
---

Grant Thornton

Montréal, Canada

Full time

Chaque aventure commence par un choix. Travailler chez Raymond Chabot Grant Thornton, c'est faire le choix de s'accomplir au sein d'une équipe motivante, d'avoir une foule de possibilités pour faire p ...

---

ArcelorMittal Exploitation minière Canada s.e.n.c.

Laval, Canada

TEMPORARY

PRC · DESCRIPTION · Relevant du contremaître du service concerné, les mécaniciens effectuent les réparations nécessaires et veillent à l'entretien des systèmes mécaniques, hydrauliques et pneumatiques ...

---

SOGECLAIR

Dorval, Canada

CDI / Permanent

Description de l'offre · Type d'emploi : CDI / Permanent · Description de l'offre · Pourquoi postuler : · Joignez-vous à une entreprise humaine dont le succès repose sur le talent et la passion de ...