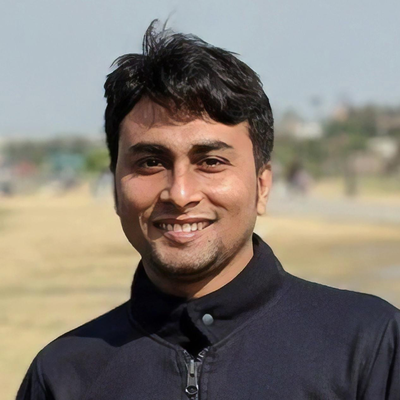 About Avijit Biswas:
At the age of 21, tried building the prototype of a famous sci-fi movie Iron Man's AI system "Jarvis". Throughout the journey of development, I have been to situations that would force me to quit such a difficult project but despite of all the struggle I always took a leap of faith and kept going. End of the Final Year I had the prototype ready. Finally the showdown, saw my panelists calling around to other professors to show my work and everyone wanted to have taste of it. Good achievement?
Well that's the kind of person I am in my work as well. Quitting is not an option.
I am Cyber Security professional with over 6 years of experience in Identity and Access Management.
My Specialization is in Privileged Access Management. I am well versed with one of the Market Leading tool CA-Privileged Access Manager, it is know by many names like Cloakware, Xceedium Password Authority, CA-PAM, Broadcom PAM and now finally it is known as Symantec PAM, due to its multiple acquisition.
From Implementation to Designing, I had my fair share to work and be a part of challenging team.
I helped clients find the challenges to their existing ideas, suggested pro-active measures to strengthen their Security and got some of them implemented myself.
Started my Career in Wipro Technologies as Security Engineer in CA PAM.
Currently I am having a good time with Tata Consultancy Services. I love challenges from client and deadlines are well maintained.
Successfully Delivered a Migration Project for a leading banking client from it's legacy system to CA-PAM over the period of three years.
When I'm not on the job, you will probably find me with headphones, music is everything to sooth and turn my mood on. Sometimes you can even find me with guitar humming the vintage songs. After my office hours if you buzz me, you might hear a or two shooting sounds, well don't be too quick, I do love playing multiplayer first-person shooting games.
On my vacation I prefer beach over mountain.
Skills: CA-Privileged Access Manager aka CA-PAM, PowerShell, Active Directory, Group Policy Management, Certificate Authority, RSA-MFA, SCOM.
#Cloakware #Xceedium #PasswordAuthority #BroadcomPAM #SymantecPAM
In case I suffice your expectations and you can help me with a opportunity to explore more mail me avijitbiswas278(at)gmail(.)com
Experience
I am a Privileged Access Management Consultant with 7+ year of experience in implementation, migration and deployment of PAM product named CA PAM aka Symantec PAM a broadcom Product.
Education
Bachelor of Technology in Computer Science and Engineering 
Professionals who compete with Avijit
Professionals in the same Engineering / Architecture sector as Avijit Biswas
Professionals from different sectors near Yorkville, Toronto
Jobs near Yorkville, Toronto
---

EllisDon

Mississauga, ON, Canada

Full time

Connect with us LinkedIn , Instagram , Facebook , Twitter We recognize that the construction industry is changing at a rapid pace and we continually strive to be at the forefront. · Our core values e ...

---

People Job Bank

Ontario, Canada

Full time

If you are eligible for this position, please feel free to call 905-676-9328 NOW · ___________________

---

Hannover Re

Toronto, Canada

Full time

We are looking for a General Manager to head the Hannover Re Canadian Branch Property & Casualty Team in Toronto, Canada. Your primary responsibility is to direct the Branch Office and bear overall re ...