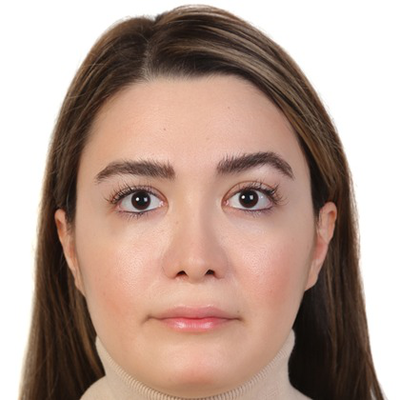 About Golzarsadat Kiaei:
Golzarsadat or her nickname"Lili" is an incredibly dedicated and industrious individual. With a plethora of goals and a strong sense of purpose, she stands out as a kind and conscientious person. Her moral compass guides her decisions, placing ethics at the forefront of her priorities. Lili approaches her work with a combination of technical prowess and unwavering commitment. Not only does she excel in her job, but she also takes genuine pleasure in ensuring customer satisfaction through fair and honest negotiations. In essence, Lili's character can be succinctly described as hardworking, morally driven, technically adept, and deeply focused on achieving mutually beneficial outcomes.
Experience
Professional Experience:
**Front-End Developer | DOTIN (2022-2023)**
- Developed and maintained SharePoint HR subsites using HTML, CSS, and JavaScript.
- Designed and implemented responsive web pages aligned with client specifications and branding.
- Tested and debugged code using tools such as Visual Studio Code and browser tools.
**Senior Expert IT-Helpdesk-Support | ZARRINROYA (2021-2022)**
- Managed IT assets and provided maintenance and support.
- Served as a Desktop Central Administrator, handling SAP ticket dispatching tasks.
- Mentored and guided new team members, facilitating their adjustment to roles and responsibilities.
- Conducted troubleshooting for hardware and application issues, including software installation, virtualization, and support across Mac and tablet platforms.
**LAN-Helpdesk-Supporter | DOTIN (2016-2021)**
- Efficiently managed and resolved 20+ daily helpdesk requests using a ticketing system.
- Supported server backup, maintenance, arrangement of rack equipment, and IT Asset Management (ITAM).
- Proficient in repairing and upgrading hardware and peripherals.
- Extensive knowledge of OS – Windows 7 to 11, Windows Server 2010 or 2012R2, Active Directory Policies, and security regulations.
- Implemented various IT operations and configured and accessed switches.
**IT Technician | AMAKCO (2014-2016)**
- Designed and developed CMS website using WordPress.
- Edited banners for web pages and social media platforms using Photoshop.
- Assisted CRM administrator with data entry, reporting, and troubleshooting tasks.
- Implemented social media marketing strategies to increase brand awareness and engagement.
Education
2011-2015 | Bachelor of Information Technology |AZAD UNIVERSITY TEHRAN, IRAN
Professionals in the same Technology / Internet sector as Golzarsadat Kiaei
Professionals from different sectors near Burnaby, Metro Vancouver Regional District
Jobs near Burnaby, Metro Vancouver Regional District
---

Hillcrest Security Ltd

Maple Ridge, Canada

Education: Secondary (high) school graduation certificate · Experience: 2 years to less than 3 years · Tasks · Calculate and prepare cheques for payroll · Keep financial records and establish, maintai ...

---

TVO

Coquitlam, BC, Canada

Nurse (RN) (RPN) (Casual) (Range: $40.Under the supervision of the Program Director, and as a member of a multidisciplinary team, the nurse provides a broad range of psychiatric / nursing functions an ...

---

Ecofish Research Ltd

Vancouver, BC, Canada

We are looking for a dedicated and hard-working Senior Environmental Flow Scientist to join our accomplished team While working alongside Ecofish experts in your field, we will support your career goa ...