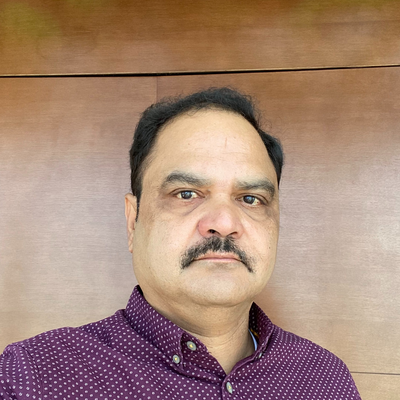 About Venkat Reddy Kondam:
Dedicated, self-directed, and outcome-oriented professional, with well-rounded skillset comprising business analysis, testing, release / environment management, software development life cycle (SDLC) methods, quality assurance (QA), DevOps, and mobile application deployment. Apply full-spectrum financial services knowledge across banking, wealth management, and insurance, including life, home, and auto domains. Demonstrated success directing and delivering complex multimillion-dollar technology projects with 20+ direct reports and other teams.
Experience
Director, Delivery Enablement, Digital and Advisor Technology                     2020 - 2023
Led Enterprise Quality Assurance, Specialized Testing, DevOps, and Environment Management functions, reporting to Vice President of Information Technology (IT). Managed teams accelerating digital transformation initiatives for added business value. Provided shared services for software quality, drove automation pipeline, spearheaded adoption of new technologies and supported technology strategic deliveries. Initiated JIRA-based automated workflows, inventory and optimization of CI-CD pipelines, and introduction of automated testing tools.
Enterprise QA Practice (Functional, Regression, API, Code-Merge Tests, Failover, Prod Acceptance)
DevOps (Build Deploy, CI-CD, Automation, Kubernetes, Microservices, SFDC)
Performance Testing (Load Runner for both API and End to End Testing)
Test Automation (Robot Framework with Selenium Web Driver for Continuous Automation)
Quality Engineering (End to End Testing, Functional, API, Rating Tests, Consulting)
Specialized Testing (Accessibility, Mobile, UI-UX, French, Cross Browser, Test Data)
Test Environment & Deployments Management (Manage Environment Intakes, Plan, Deliver, and Maintain Environments)
Vendor Management (Software Testing Tools, Contract Management, Mobile Device Management (MDM), Nearshore / Offshore Vendors)
Senior IT Manager, Advisor Technology Platforms                                      2018 - 2020
IT Delivery, Design, Compensation, Salesforce
Managed multifaceted functional areas of IT, including cutting-edge platform based on Salesforce FSC cloud and omnichannel commissions capabilities using Callidus, SAP Cloud, Compensation Program.
Salesforce CRM Migration
Managed IT aspects for key program migrating advisor sales and customer relationship management from legacy enterprise contact management (ECM) to Salesforce platform.
Mapped out central and foundational aspects of program, including test environment design, centralizing non-functional requirements and testing strategy, and led the successful execution of Performance, Data Conversion and Security tests.
Functioned as IT connection with cloud vendors and integration partner Slalom / Deloitte.
Consulted with multiple teams within Advisory program, deriving results for assigned scope items.
Prepared complex release and implementation path, identifying prerequisites in advance for smooth delivery.
Proactively mapped out new skill sets and strategically resourced from vendor partners, new hires, and retraining / reskilling of employees.
Advisory Platform Technical Design Authority
Chaired and facilitated architecture / design decisions for product life cycle management (PLCM) and customer relationship management (CRM) streams, as required. 
Shared knowledge of infrastructure projects, including upgrades, data centre moves, enterprise integration hubs, Kubernetes, containerization, Jenkins, and native / cloud pipeline building with inventory management.
Facilitated assessment team, presented options, and discussed pro and cons to guide process, confirming tasks were completed and evaluating options presented by designers.
Assisted in decision-making on best option, weighing factors of technical scalability and program needs.
Proactively identified and raised risks pertaining to design or integrations.
Education
Master of Management
Saint Mary's University
Professionals in the same Insurance sector as Venkat Reddy Kondam
Professionals from different sectors near Kitchener, Waterloo
Other users who are called Venkat Reddy
Jobs near Kitchener, Waterloo
---

Huawei Technologies

Waterloo, Canada

$50,000 - $70,000 per year

Our team has an immediate Co-op opening for an Engineer. · Responsibilities: · Develop digital signal processing(DSP) related programs for video and audio data · Evaluate program performance on a mobi ...

---

Jay]

Kitchener,ON, Canada

Looking for someone who can work 9am-5pm tomorrow Nov 23rd. 17 per hour. Must be able to get to Victoria Street and Bruce Street by 9am.

---

Kwik Lok

Cambridge, Canada

Full time

ROLE OVERVIEW · We are currently seeking energetic and highly motivated individuals to join our team in our Cambridge production facility. If you are a self-driven, detail-oriented individual with a s ...