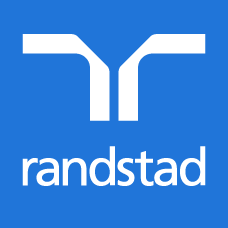 Randstad Canada in Canada
Human Resources
2932 jobs at Randstad Canada in Canada
---

Randstad Canada

Mississauga

Are you an experienced Industrial Millwright or Electrician looking for your next opportunity in the food industry?Are you looking for an opportunity with a leading pharmacuetical manufacturer?Do you want a millwright role with lots of variety and 5-day weekends?Are you intereste ...

---

Our client is a well establish large Canadian enterprise is looking for a Balance sheet financial analyst for a minimum of 12 months with eth possibility to extend beyond. · You will be part of a team that helps manage one of their businesses. As a financial analyst of experience ...

---

Our client, a leader in its respective industry, is looking to add a financial analyst to its growing team If you're looking for an opportunity to work with a stable company, in a motivated and dynamic environment, this opportunity will definitely interest you Don't hesitate to r ...

---

Randstad Canada

Sherbrooke

Tu es manuel et tu es à la recherche de nouveaux défis? Tu es minutieux et perfectionniste? Tu aimerais travailler le bois?Une entreprise de Sherbrooke spécialisé dans la fabrication d'armoires de cuisines est à la recherche de peintres pour venir compléter son équipe. Viens post ...

---

Qu'est-ce qui est important pour toi quand on parle d'emploi?L'ambiance chaleureuse? Le côté humain et familial d'une entreprise? Les possibilités d'évoluer à l'interne et la formation continue?Le salaire et l'emplacement de ton poste prend certainement une grande place également ...

---

Randstad Canada

Ingersoll

Our client in Woodstock, ON has partnered with Randstad Engineering in their search for an Architectural Technologist to join their growing team This role will include support in the areas of preliminary and final design of residential, commercial, civil and industrial architectu ...

---

Randstad Canada

Mississauga

Do you have a walkie license and looking work to show your skills We have an amzing opportunity for you with one of our global client · Job title: · Warehouse Associate- Walkie Operator · Pay: · $18/hr · Shift Time: 8am to 5pm, Monday to Friday · Duration: · On-going, based on ne ...

---

Randstad Canada

Dartmouth

We are recruiting for an Outside Sales Representative Countertops and Cabinet Doors for Nova Scotia region. Under the supervision of the Industrial Sales Manager,the representative will ensure the development of new customers and the retention of existing customers. · Base Salary ...

---

Poste : Commis à la facturation et à l'inventaire Contrat de 3 mois avec possibilité d'extension et plus encoreLaSalleHoraire : 37,5 heures par semaine - au bureau Fourchette de salaire : 45-50k Secteur d'activité : Construction / fabricant RÉSUMÉ DES FONCTIONS :Le commis à la fa ...

---

Randstad Canada

Cowansville

POSTE: Technicien(ne) comptableTYPE DE POSTE : Temporaire - 32h/semSecteur d'activité : FabricationEMPLACEMENT : CowansvilleSALAIRE : Compétitif au marchéDÉBUT : le plus rapidement possibleAvez-vous le souci du détail? Êtes-vous minutieux(se) et méthodologique? Si oui, le poste d ...

---

Technicien aux comptes à recevoir - Près des pontsTravailler pour une entreprise ouevrant dans le domaine de la construction vous a toujours fait rêver? Vous êtes passionné par la comptabilité, plus particulièrement par la gestion des comptes recevables?Collaborer avec une équipe ...

---

Titre: Commis comptableLocalisation : Laval, QCSalaire : 45 000 - 50 000$ + avantagesMode HYBRIDE + horaire flexibleSitué à Laval,dans le cadre de ses responsabilités, le titulaire du poste est responsable de coder, totaliser, saisir à l'ordinateur et vérifier et rapprocher des t ...

---

Conseiller.ère en ressources humainesSaint-Laurent, QcPoste permanentNos affaires vont bien, tellement bien que nous sommes à la recherche de ton savoir-faire comme conseiller.ère en ressources humaines pour poursuivre notre lancée.Que dirais-tu de te joindre à notre équipe pour ...

---

Journalier à Lévis Travailler pour une entreprise québécoise en pleine croissance, ça vous intéresse ? Cette entreprise familiale située à Lévis offre une gamme de produits de santé (probiotiques, suppléments, produits de santé naturels). Tu veux participer à faire grandir une en ...

---

New position available - General worker in Ville Saint-Laurent - Quick start - Interesting benefits · If you are looking for a job and you have already worked in the field of manufacturing, contact us. We are looking for a dynamic, versatile person who is not afraid to learn new ...

---

The Senior Contract Professional performs formal management of contracts with medium to high complexity, so that projects and ongoing operations are delivered safely, with quality, within budget, and on time. · And also provides guidance and advice to client groups in the sourcin ...

---

Si vous avez envie de rejoindre une entreprise familiale à Dorval et faire parti d'une équipe dynamique en maintenance industrielle. Vous êtes un as de la maintenance corrective alors nous avons le poste de maintenance parfait pour vousPoste: Maintenance d'équipement d'aviationEm ...

---

Randstad Canada

Longueuil

Technicien comptable et paie / St-Hubert / Permanent /54k-58k Poste: Technicien comptable et paie Emplacement: St-Hubert Statut: Permanent Horaire: entre 35h et 40h semaine Poste en présentiel Salaire: entre 54k et 58k ---Marie-Claude PhilipponPartenaire en capital humainRandstad ...

---

Randstad Canada

St-Bruno-de-Montarville

POSTE : Technicien au comptoir et pièces à St-Bruno Tu as de l'xpérience dans le domaine du chauffage, ventilation et air conditionné ?Les quicailleries n'on plus de secrets pour toi ?Tu adores le service à la clientèle et tu es à l'aise avec les ordinateurs ? Tu aimes résoudres ...

---

Randstad Canada

Terrebonne

-Journalier-Usinage-À TerrebonneVous êtes confortable avec les outils tels que des perceuses et des sableuses?Vous aimez cogner, taper, frapper? Vous désirez travailler à Terrebonne de jour? Vous aimez les emplois manuels et n'avez pas peur de mettre la main à la patte ?Vous aime ...