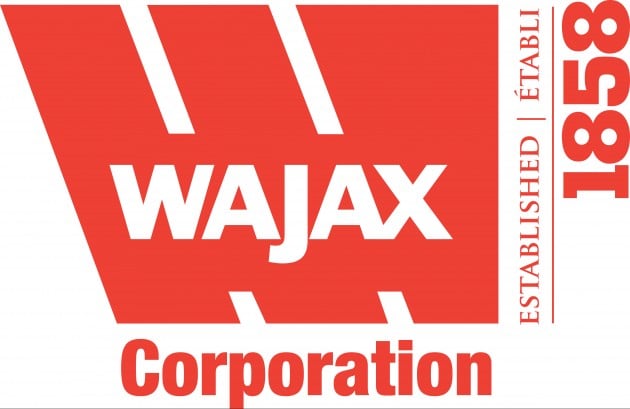 Wajax Limited in Canada
Construction / Facilities
86 jobs at Wajax Limited in Canada
Who is Wajax? Since 1858, Wajax has been serving major Canadian industries as one of the nation's leading industrial products and services providers. We offer world-class brands, unwavering customer support, and rock-solid solutions to a diversified customer base including construction, industrial/commercial, transportation, the oil sands, forestry, oil and gas, metal processing, and mining.

Why have over 2500 individuals chosen to pursue a rewarding career at Wajax? To start, we believe that providing opportunities for career advancement should be one of our highest priorities; we don't want you to have an ordinary job when you deserve a rewarding and exciting career. To aid in the success of our employees we continuously invest in their training and development. In addition, safety is one of our most important organizational values – ensuring everyone goes home safe at the end of the day.

We've spent 160 years serving the industries and the people that have helped to build our nation and who continue to propel us forward. We're proud of our sales and service excellence, our technical expertise, and the world-class brands and products that we provide. But more importantly, we're proud of the relationships we've cultivated with our customers, vendors and within our Wajax team. Without those, we would not be the successful organization that we are today. With people at the centre of our organization's priorities, we really do get more done together.

\\ Together We Get More Done.™


Qui est Wajax? Depuis 1858, Wajax est au service des plus grandes industries canadiennes en tant que l'un des principaux fournisseurs de produits et services industriels au pays. Nous offrons des marques de classe mondiale, un solide soutien à la clientèle ainsi que des solutions inégalées à une clientèle de secteurs diversifiés, y compris les industries, le commerce, la construction, le transport, les sables bitumineux, l'industrie forestière, le pétrole et le gaz, le traitement des métaux et l'exploitation minière.

Pourquoi plus de 2 500 personnes ont-elles choisi de poursuivre une carrière enrichissante à Wajax? Pour commencer, nous croyons que fournir des possibilités d'avancement professionnel devrait être une de nos plus grandes priorités. Pourquoi avoir un emploi ordinaire quand vous méritez une carrière enrichissante et passionnante au sein de Wajax? Pour aider à la réussite de nos employés, nous investissons continuellement dans leur formation et leur développement. En outre, la sécurité est l'une de nos valeurs organisationnelles les plus importantes – qui assure que tout le monde rentre à la maison sain et sauf.

Depuis 160 ans, Wajax sert les industries et les personnes qui ont contribué à la construction de notre pays et qui continuent de nous faire aller de l'avant. Nous sommes fiers de notre excellence dans la vente et le service, de notre expertise technique ainsi que des marques et des produits de classe mondiale que nous offrons. Par-dessus tout, nous sommes fiers des relations que nous entretenons avec nos clients, nos fournisseurs et notre équipe Wajax. Sans eux, nous ne serions pas l'organisation florissante que nous sommes aujourd'hui. Les gens sont au cœur des priorités de notre organisation, car ensemble, nous en faisons vraiment plus.
Get To Know Us
Over 160 years of service and over 100 locations later, Wajax is one of Canada's oldest businesses.

Since 1858, Wajax has been a leading Canadian distributor engaged in the sale, rental and after-sale parts and service support of equipment, power systems and industrial components, through a network of more than 100 branches across Canada.
With over 2,600 courses available on its Learning Management System, WajaxU provides a vast collection of accessible training content. This curated collection of in-house, vendor-supplied or third-party-created content covers a range of topics.

- Safety
- Product knowledge
- Systems and applications
- Sales
- Inter and intrapersonal skills
- Leadership
- Company policies

Our Benefits
Meet our President & CEO
Iggy Domagalski is the current President and Chief Executive Officer of Wajax. He brings a wealth of experience from his tenure as Chief Executive Officer at Tundra Process Solutions from 2016 to 2022. Responsible for leading the team at Tundra, he transformed Tundra into a Canadian leader in the industrial parts and engineered repair services businesses. Since Wajax acquired Tundra, Mr. Domagalski joined the Wajax Senior Leadership Team and has helped shape the development of the heavy equipment and industrial parts and services strategies for 2022 and beyond.