Food and Wine
Description
Here's your opportunity to share your love of food and wine. Post recipes and write about your favourite experiences as ...
See more
You have no groups that fit your search
in Food and Wine and in 1 more group
Raspberry Rica Ice Cream with Chocolate Shavings! This is before I put it in the freezer.In one of my last blogs I showed readers how to make homemade ice cream via a cheat method that produces the most delicious ice cream you've ever had. @Javier 🐝 CR loves raspberry sorbet, so ...
1 min. reading time · 3 likes · 10 comments
in Food and Wine and in 3 more groups
Homemade Fireball Whiskey and Raisin Ice Cream · Summer is here and everyone loves a frozen treat. The best treats, in my mind, are those you can make yourself. I love making ice cream. You can do so much with a basic recipe. This is fun to do with kids or on your own and the res ...
3 min. reading time · 6 likes · 7 comments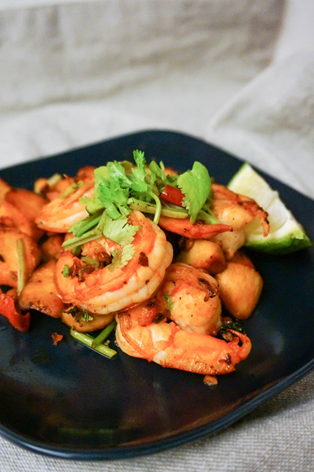 In my life I have travelled to many countries around the world. But the one place that always stands out is Mexico. Every time I go, it's always a new and beautiful adventure. Whether it be a visit to the Mayan Ruins, or a walk down one of the many beautiful beaches, Mexico holds ...
2 min. reading time · 5 likes · 1 comment
As a follow up to a previous post on curry, here's a recipe for coconut chicken that's easy to make and absolutely delicious. · I love to borrow ingredients from other cultures and make what I called inspired dishes. This recipe for coconut chicken always gets rave reviews. ·   · ...
1 min. reading time · 6 likes · 3 comments
Do you want to manage your own group?