A FEW WORDS ABOUT THE ANTI VAX MOVEMENT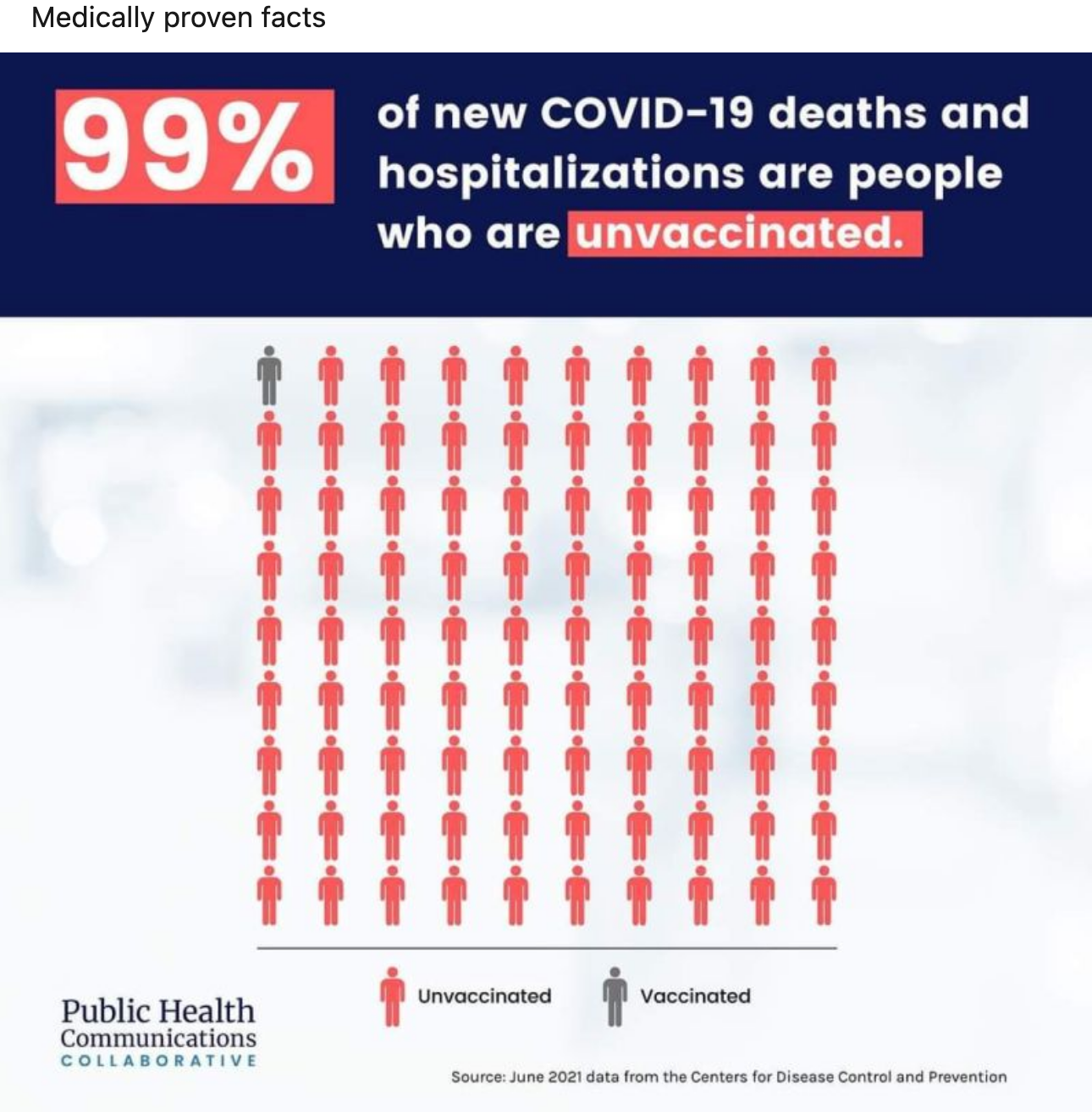 The anti mask/vaxx movement in the United States seems to be picking up in intensity.
In marketing we call this defensive spending, which means that when your brand is waning in popularity, you throw more shit at the wall to get people believing in it again. So we're now seeing a lot of editorial type posts that are replaying all the big talking points that these people have been droning on about since this whole damn anti-vaxx mess started. 
These people see it as a conspiracy by the government to somehow control you, (why is never explained) and then they make the big leap to repression and socialism and communism and all manner of other isms that suit their purpose, whatever the hell that is. They tend to call it things like living free of repression and other grandiose bits of bullshit. 
But nowhere, no effing where, do you see them even come anywhere near refuting the simple, scientific, empirical, reality based fact, that you see in the meme below. I find these people terribly disillusioned, or maybe they have a twisted version of getting famous on the Internet by supporting a point of view that only idiots would believe. Whatever it is, these people are simply shot from guns, and their sincerity is a grim indicator of just how far gone they really are.
You have no groups that fit your search