THE HIGH COST OF RELIGION
Sometimes I will see an image so powerful that it inspires me to write something about it.
I was raised in the Catholic religion. The whole nine yards, from alter boy to Columbian Squires to CYO dances every Friday, to confession every Thursday and mass every Sunday. And I was lucky, because I did not experience what so many young people did in terms of sexual abuse.
When I first heard about this as it started to surface a few years ago, my heart went out to all the people whose lives were altered by this terrible situation. Over the years, my anger at the Catholic church has grown exponentially, with all the coverups and whitewashes and insistence on dealing with the situation internally. All bullshit. These are criminal acts, no two ways about it. It's testimony to the power that the church has over governments. Separation of church and state is an absolute farce, no matter the country or the religion.
But then again, it's just another in a long list of injustices that organized religion has been guilty of over the years. So many needless deaths. So many lives ruined. So many hearts broken. So many souls permanently damaged. God is not smiling on any of this. Because, truth be told, God's a bit embarrassed that humanity has fucked things up to that extent.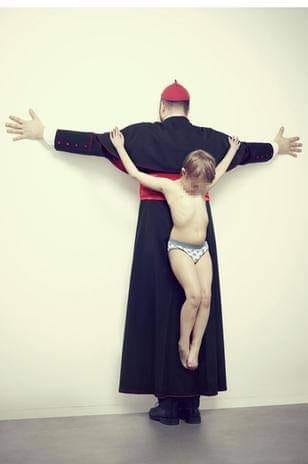 You have no groups that fit your search