A DIY Guide To Good Communication (Part 1 In A Series)

One of the most difficult things about managing your communications is getting yourself organized to get the right messages out to the right people. This is list of things you need to understand, to help you more effectively communicate or evaluate the communications that you have done for your business.
1. Good Communication Is All About The Conversation: 
Communication, in whatever form it happens to come at people, should always form the basis for a conversation or response.
2. Good Communication Does Not Bullshit Anyone: 
The integrity of whatever the communication is about, be that a product or service, rides on every message that goes out
3. If You Don't Know Where You're Going, You Simply Won't Get There: 
Every piece of communication needs to be guided and shaped by a well thought-out strategy, or at the very least a sharp focus.
4. Good Communication Starts With Good Communication:
Whoever is involved in the communication process gets a say in shaping the direction, tone and manner of the communication.
5. Media Is Still Media: 
Since the advent of the Internet, the number of marketing tools at your disposal has increased. Get familiar with ALL the media you need to use before you start crafting messages.
6. Be Democratic, But Be Smart About It: 
You need to be able to take in and filter the ideas of everybody involved in this process.
7. Approach Research With Caution: 
The voice of the people is not always something you want to risk your company's image and future on. Companies that use research to develop strategies and communication are taking a huge risk; companies that use research to verify and fine-tune ideas are not.
8. Communication Is A Sales Tool, Pure & Simple: 
Communication is a selling tool. The more straightforward and to the point it is, the more effective it will be.
9. The Golden Rule of Communication: 
It simply does not matter who you are directing your communication to – your mandate is always the same. Give your prospects a clear and simple answer to the only question that's in their mind... 'What's In It For Me?'
Note: I will be posting new articles in this series every couple of days. If you find them useful, I'm glad.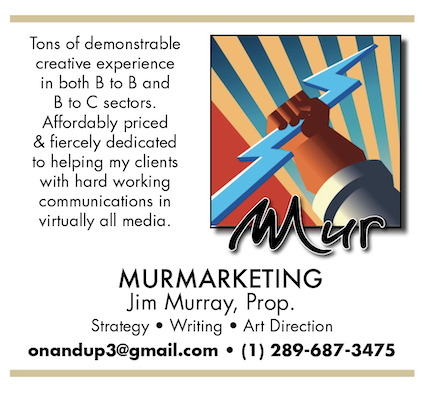 You may be interested in these jobs
---

Mylittlebigweb

Québec, QC, Canada

COMPANY DESCRIPTION · My Little Big Web is a web agency that specializes in web design, SEO for Google and online advertising. As you can probably tell from browsing our website, we're a serious team ...

---

Torrid

Grand Lake Road, Canada

Description · At Torrid, we celebrate every shape, every size, and every curve of our customer. Our Torrid stores offer an exciting, one-of-a-kind, amazing experience for not just our customers, but ...

---

HingeCapital Inc.

Old Toronto, Canada

At Ripple, we're building a world where value moves like information does today. It's big, it's bold, and we're already doing it. Through our crypto solutions for financial institutions, businesses, g ...