A Reflection On That One Perfect Moment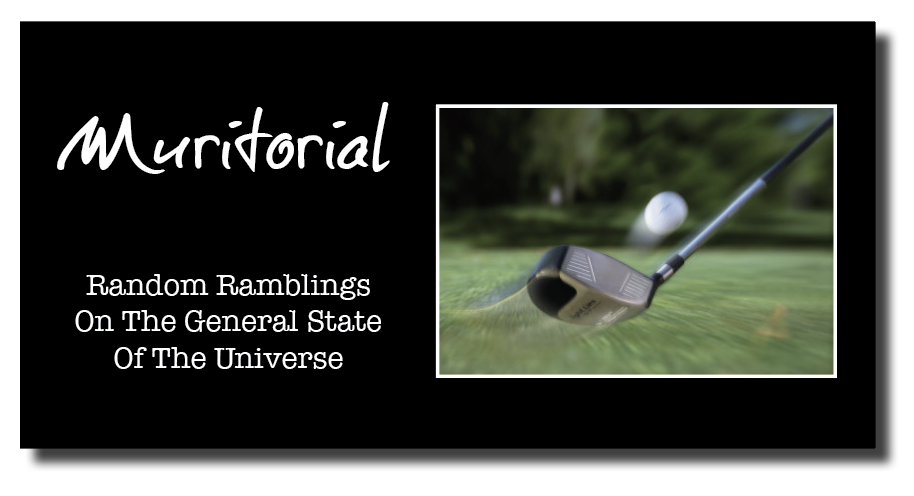 It was the summer of 1964 and I was just about to turn seventeen.
I was working as a caddy at the Eriedowns Golf & Country Club, in Fort Erie Ontario, and had just recently been promoted to working in the back of the pro shop, retrieving clubs for the members before and cleaning clubs for the members after their rounds. It wasn't hard work but we had to stay there until the last member had finished.
With the time we had toward the end of the day, we, meaning whoever I was working with that day, would take turns hitting a bucket of balls out to the driving range which ran along the Gilmore Road side of the course, parallel to their long third hole of the front nine.
The thing I remember most about that part of the job was the absolute joy and sense of accomplishment that was possible to achieve when the head of the driver you were swinging made perfect contact with the ball sitting a couple of inches off the ground on a wooden tee. 
And in that feeling, I could totally understand the reason why so many people became hooked on the game of golf the way they did. It wasn't about aspiring to be a professional, because that only happened to about .0001 percent of all the people who played the game, and it required a whole range of skills beyond making great contact off the tee.
No…it was in the one perfect moment when all you had learned about how to swing a golf club that the club pro generously taught you, came together with the perfect back swing, firm foot placement, solid flush contact, and smooth follow-through.
It was in that one perfect moment that the whole world seemed to make sense, as you watched that tiny ball fly off your club head and out in the general direction you were aiming, for about 100 yards or so, very low to the ground and then slowly rising for another hundred to hundred and fifty yards, making a beautiful arc and landing softly. 
There was no feeling quite like that, and in that one perfect moment, you realized that no matter what else you may screw up in your life, no matter how many setbacks you may have, and steep hills you have to climb, that one perfect moment, repeated a number of times in your life will more than compensate.
You don't really think about it too much while it's happening. Mostly your competitive animal takes over and you quickly tee up another ball, to see if you can do it again, just to prove that it wasn't some sort of fluke.
There's nobody on the range to give you an attaboy. This is just between you and the club and the ball. It's a bit of ballet and a bit of sledgehammer, and when you manage to put that all together in a fairly consistent way, you know you have the one core skill that you can build on, from the driver to the 3 and 4 woods, to the irons from 2 to wedge. You have learned about how to make that one perfect moment into a satisfying game. It won't always work for you, but there is no success without failure and so you push through. 
That summer I ended up with a 4 handicap on the Eriedowns course, which we were allowed to play on the slow days. Shot by shot, perfect moment by perfect moment, with a lot of less than perfect moments in between.
I learned more about life in that summer and the next than I had in all the years leading up to it, and even in a few years following.
When I started writing and then got into advertising, I carried that whole notion around with me. It was always there. I was always looking for it. That one perfect moment, when you knew the idea you had just typed out or scribbled on a napkin in some restaurant or managed to keep in your head till you got home from your bike ride was worth blowing out into something.
Those were the ones, the perfect ones. The ones that would do what you needed them to do, like the tiny golf balls I hit endlessly back in the sixties. And I found my share of those perfect moments. Enough to make a career that I carry on to this day, well past when I could afford to retire.
Because, these perfect moments, and the striving to hit them, man they are addictive as hell. And you don't want them to ever stop popping up and challenging you to conquer them.
 

You may be interested in these jobs
Found in: Talent CA - 5 days ago

---

Baxter

New Tecumseth, Canada

Full time

This is where you save and sustain lives · At Baxter, we are deeply connected by our mission. No matter your role at Baxter, your work makes a positive impact on people around the world. You'll feel a sense of purpose throughout the organization, as we know our work improves out ...

Found in: Talent CA - 5 days ago

---

Tim Hortons

Vaudreuil-Dorion, Canada

Full time

En 1964, le premier restaurant Tim Hortons® a ouvert ses portes a Hamilton, en Ontario, et depuis toutes ces annees, les Canadiens et les Canadiennes commandent le cafe de melange original, le cafe Deux-DeuxMC, les beignes et les Timbits® emblematiques de Tim Hortons®. Cela fait ...

Found in: Talent CA - 6 days ago

---

McDonald's

Regina, Canada

Maintenance · We are more than just your local restaurant. We are a collection of hardworking small-business owners. · Did you know that from coast to coast, we serve delicious choices to more than 2.5 million people in over 1,400 locations every day, or that we have proudly hel ...