1 year ago · 6 min. reading time · visibility 0 ·
A Tiny Chink of Light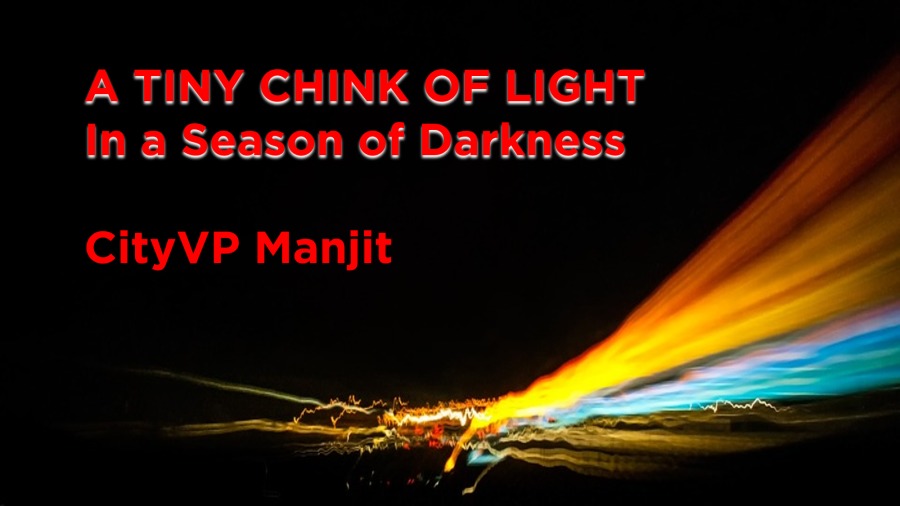 The name Willian Borges da Silva may not be well known to people outside the world of football, but to Spurs fans in particular it is synonymous with a failure of imagination towards creating a championship winning side.  Seven years ago the people at Tottenham thought they had signed the Brazilian midfielder, but while he waited at the Tottenham ground for eight hours, where he was due to have a medical, the masterful owner of Chelsea swooped in and made a last minute call to his then employers at Anzi.  Even in the world of football FC Anzhi Makhachkala is a relatively unknown club, but it is a club that was located in the best place for the current Chelsea owner Roman Abromavich. 

People think that the owner of Tottenham is Daniel Levy, but the owner of the club works in the background while Daniel Levy is the front office face of the ownership.   The difference between the front face of Tottenham and the front face of Chelsea is one big stark one - the ability to financially improve the club in order for it to keep on winning major titles.  That is what the promise of bringing Willian was so key at the time.  Spurs were bringing in quality players but were still missing those kind of players who do not wilt when success demands a champions mentality.  Willian has that and so when Abromavich used all his Russian oligarch power to contact Russian club Anzhi, he countered Spurs offer of $30M with $32 million, but more importantly he enjoyed taking the rug out of the feet of Spurs, with maybe a secondary aim of keeping them in the status of also-rans.
Before the Spurs hierarchy had a chance to pass the medical and bring the associated paperwork out, Willian had been stolen and for seven years he showed at Chelsea what Spurs as a team missed, even if Spurs had Christian Eriksen.  He went on to win two league championship titles with Chelsea, won a range of cups and was twice voted Chelsea's player of the season.  What might have been could be pondered, until now that is - because Chelsea decided that an extra year on Willian's deal was not what they wanted - but Willian's agents refused to sign a 2 year deal, they were adamant to support Willian's desire for a 3 year deal.  In one fell swoop, Willian was one of those coveted players that could be signed for free when his Chelsea contract ran out.
So it is that the boss at the time Willian joined Chelsea is now the boss of Tottenham.  It was Jose Mourinho who could not stop gloating that Chelsea had done a real number on Tottenham, but right now he may be the chief reason that Willian is on the verge of signing with Spurs.   When Spurs lost Christian Eriksen for free that felt like a gut punch, but it also exposed the weakness in Tottenham's soccer strategy.   Whereas Abramovich wished his team to be great, and kept getting his wish, the Tottenham hierarchy have so far simply wished.   The only advantage over these years has been the investment in a new but very expensively built stadium at Spurs.  Yet Chelsea have still to re-build theirs, so this too will be a short-lived advantage.  Yet advantage it is but that advantage can only be realized if the Tottenham owners can put on hold a greater dream of becoming an NFL franchise holder.
It was more darkness this week when the NFL advised that due to the corona virus, the two lucrative games set to held at Tottenham had been cancelled.  Those two games equal £4 million in revenue - and the stadium build is serving a debt that exceeds £600 million which is a part of a refinancing package.  That is not revenue Spurs can afford to lose, but it also reminds the Tottenham hierarchy that the NFL is a poster child and work-in-progress that is a future dream.  The current dream and focus needs to be placed squarely on the asset that Spurs do have, which is professional soccer.  The shame of Tottenham is 50 years of nothingness when it comes to the Premier League. 

Even Jurgen Klopp declared that winning the Premier league and thus Liverpools first title in 30 years means more than Liverpool lifting the Champions League trophy last year, where they beat Spurs.  The difference between Liverpool and Chelsea in the last few years have not been that great, except in one key area - a champions mentality.  Klopp has instilled it at Liverpool together with owners who have tasted Major League baseball glory in the US, as owners of the Boston Red Sox.  These are the same owners that were featured in the movie "Moneyball" :
"
You have no groups that fit your search