4 years ago · 3 min. reading time · visibility 0 ·
ALZHEIMER'S DISEASE: Read This Book
I have a close relationship with Alzheimer's Disease because it has effected members of my immediate family and extended family during the past 30 years. I'm not paranoid, but Alzheimer's is never far from my thoughts. I am one of four siblings and we are very blessed to have good health.  
"In the United States, around 5 million seniors have Alzheimer's disease. That number equates to one in nine (or 11%) of all people age 65 and over" 

The Evolution of Alzheimer's from Early to Late Stage
If you, a family member or someone you know has been diagnosed with Alzheimer's Disease, I urge you to read this book.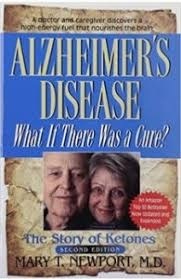 Dr. Mary T. Newport practices pediatrics with a specialty in neonatology. Though that's far afield from Alzheimer's disease, she began coping with the disease after her beloved husband, Steve, began showing signs of Alzheimer's around 2000. Desperate to find a way to keep Steve functional as long as possible, Dr. Newport began researching after his rapid deterioration began in 2004. 
Quite by chance in 2008, she discovered that medium-chain fatty acids can sometimes reverse or at least stabilize the disease. When Steve took about two tablespoons of coconut oil (a source of these fatty acids) at breakfast before a memory test, the results were dramatic: Steve passed the test with flying colors. 
Dr. Newport shares the story of Steve's reprieve from the downward spiral of Alzheimer's to educate caregivers about this readily available dietary intervention. Basically, medium-chain fatty acids are converted by the liver into ketones that are used in the brain as fuel. Since it is known that the Alzheimer's brain is insulin resistant or deficient, consuming these fatty acids provides ketones as an alternative fuel to glucose. Changes in individuals may come in the form of improved memory, return of personality, or resumption of activities and social interaction. Because synthesized ketone ester produces considerably higher levels of ketones than fatty acids in foods, Dr. Newport has become an ardent advocate for ketone ester research, with FDA approval her final goal.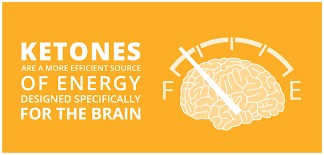 All those who care for the more than 5 million people in the United States who suffer from Alzheimer's disease need to learn about Dr. Newport's research and Steve's reprieve, the importance of medium-chain fatty acids, and how Alzheimer's patients can incorporate these essential fats into their diet.
In 2008,
Dr. Newport 
wrote an article, "What If There Was a Cure for Alzheimer's Disease and No One Knew?" relaying her family's experience with this disease and her research into a dietary intervention that may benefit persons with Alzheimer's and other neurodegenerative diseases. September 27, 2011, marked the date of the release of her book, 
Alzheimer's Disease: What If There Was A Cure?
The Story of Ketone.
The Second Edition was released in April 2013.
 The book has also been translated and published in German
, Japanese and French. 
Her latest effort was released in August 2015, entitled The Coconut Oil and Low-Carbohydrate Solution for Alzheimer's, Parkinson's and Other Diseases, a practical guide to using coconut oil and MCT oil and a sensible approach to lowering carbs in the diet to increase ketones, which provide alternative fuel for the brain.

Breakthrough 

Research

Eating Fat, Lifting Cows, and Preventing Seizures — An Intro to the Ketogenic Diet (with Dom D'Agostino) - Great Read.

If you are like me, I'm sure you would like to learn as much as possible about improving the life of our loved ones diagnosed with Alzheimer's.  There are no guarantees about the outcome, but I know how it feels when you look into the eyes of someone you love with Alzheimer's. I see, be strong for me, help me, I need you.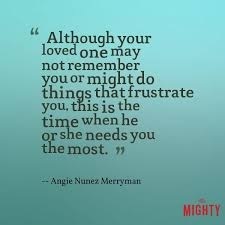 Donald Grandy
Precision Nutrition Certification - Pn1
Sport and Exercise Coach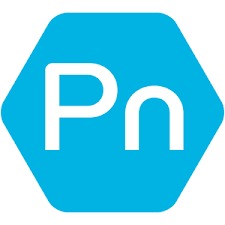 dongrandy@gmail.com

*This content is strictly for informational and educational purposes only. It is not intended to provide medical advice or to take the place of medical advice or treatment from a personal physician. All viewers of this content are advised to consult their doctors or qualified health professionals regarding specific health questions. All viewers of this content, especially those taking prescription or over-the-counter medications, should consult their physicians before beginning any nutrition, supplement or lifestyle program.