5 years ago · 3 min. reading time · visibility 0 ·
Another excerpt from Riding Shotgun to support my continuing appeal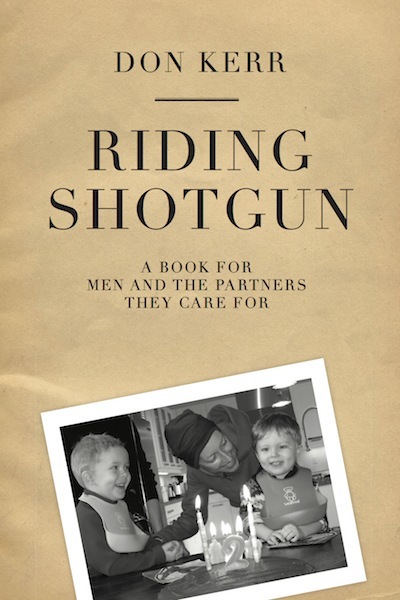 As part of my continuing effort to raise C$6,500.00 to enable me to publish my book for cancer patient and/or survivor caregivers, I am sharing a few of the stories in Riding Shotgun. The following was first published in August of 2013 on my site http://ridingshotgun.squarespace.com/
Arduous portages
When I spent summers canoe tripping near Lake Mazinaw in Ontario, Canada I would reflect on these trips as idyllic travels through the bucolic yet rugged landscape. Other times I have recollections such as: paddling down Long Lake, into a stiff breeze, fighting whitecaps watching the skies darken as we paddled toward a portage which had to be covered before we could set up our leaky tents, struggling to get a suitable fire lit, and putting some food in our bellies before collapsing into a waterlogged sleeping bag.
The portage featured the great thrill of lashing the paddles to the thwarts, hefting a 60-pound canvas pack on my back, securing the tumpline around my forehead, and hiking the 120-pound cedar strip canvas covered canoe onto my shoulders, welcoming blackflies into this new found cover, finding at least one deer fly which would torment me until it finally removed a large chunk of my flesh. Only then, to announce to his pals that there was a splendid buffet on offer beneath this odd green hat!
I confessed to one of my Mazinaw camping colleagues that the latter observations form more of my memories than the former. Hard slogging, muddy, sweaty, dirty, tiring, irritating forced marches and endless hours of paddling, always against the wind, and in return we enjoyed…what? The achievement of simple survival? The occasional spectacular sunset? The infrequent discovery of still fertile wild raspberry bushes to share with the Madawaska black bears? The rare retrieval of a trout from the sparkling waters? The three a.m. awakening by bears and racoons battling for the suspended food packs while my tent mate shone a blazing flashlight in my eyes while waving around his pathetic little jacknife while thinking this might protect us from a fatal bear attack?
When undergoing a character-building exercise, it is hard to see the long-term benefit while swatting away the annoying hum of the everyday mosquito and recently I thought that this is a bit analogous to the caresharing job.
Just when it seems that we have reached safe harbour with the waters as still as glass and the loons serenading us with their melodic calls, a sudden squall appears from nowhere. The waters begin to churn as the sky once again darkens, threatening yet another downpour of anxiety-creating worry.
It is interesting to me (if I could achieve clinical detachment) that these episodes can arise even in the absence of any particular crisis.
Feeling felt
Katie is thriving. The kids, albeit maniacal at times are so happy to be playing outdoors again. The flowers are popping up. For the first time since moving in our lawn looks less like a dandelion nursery and more like a golf course.
That's where the portage analogy began to work for me. This caresharing trip is never ending. It can feature moments of great beauty, heart-warming events, and even the very occasional episode when one forgets what has transpired. But then comes another follow-up appointment. Purely precautionary but nevertheless one which takes us back to the oncologist and into the environment that generated such dark feelings.
Yesterday, I heard the story of someone whose tale tore at my heart. A caregiver since she was a young girl, she only now realizes how lonely the job can be. One which causes us to sublimate our own needs and creates a hesitancy to ask for help. She too has travelled many portages and ultimately failed to find the restful campsite nor did she think she deserved a pleasant outcome.
So here is my plea to readers - it is important to feel felt! This is a critical aspect of the caregiver's self-advocacy. It is not weakness to ask for help. It is not failure to experience the doubt that arises from time to time and it is not a failure of character to crumble upon occasion.
We all need to find a resting point on the portage. Take a moment to smack that deer fly. Relieve your thirst and hunger with a long drink of cold fresh water and freshly-picked raspberries.
It is our privilege to carry the pack, to feel the tug of the tumpline and to sense the slow burn of our legs as we mount another rocky slope. We have the trust of those whom we most love. That is the purpose of the journey.
If you're willing and able, any support - either financial through a pledge or by sharing with your followers - is very much appreciated. 
https://www.kickstarter.com/projects/ridingshotgun/don-kerrs-book-about-cancer-family-and-support
©2016 Don Kerr. All rights reserved.
No part of this book may be reproduced, stored in a retrieval system, or transmitted by any means without the written permission of the author.
You have no groups that fit your search