Are You a Smarty Pants?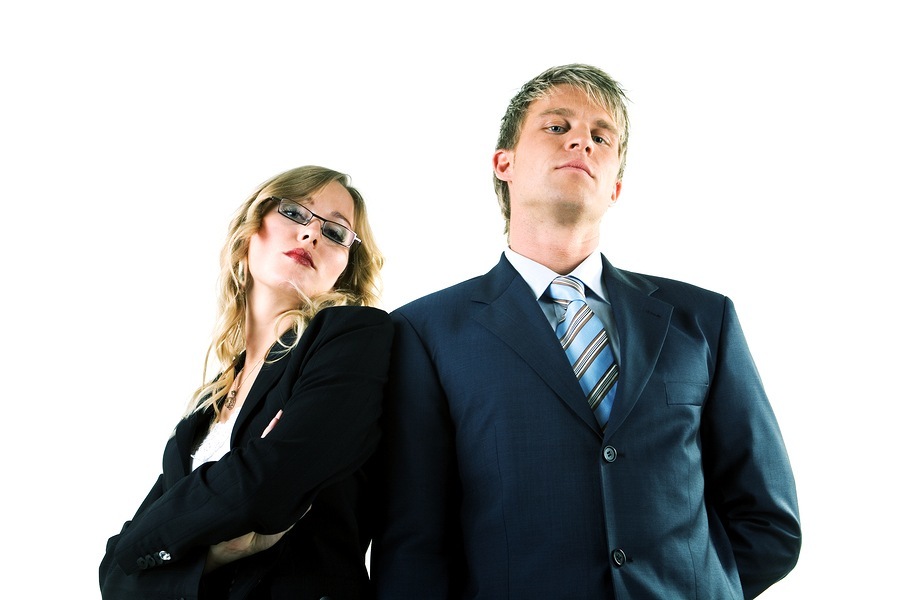 Fill in the blank in the following quotation to see if you correctly identify the decade in question:
Any company that aspires to succeed in the tougher business environment of the ______ must first resolve a basic dilemma: success in the marketplace increasingly depends on learning, yet most people don't know how to learn. What's more, those members of the organization that many assume to be the best at learning are, in fact, not very good at it. I am talking about the well-educated, high-powered, high-commitment professionals who occupy key leadership positions in the modern corporation.
So what did you guess? It sure sounds like today's business environment, not to forget the public and not-for-profit sectors.
If you guessed the nineties you'd be correct. It comes from a Harvard Business Review article published in the May-June 1991 issue. Written by professor emeritus Chris Argyris of the Harvard Business School, the title of the article is Teaching Smart People How to Learn. Seen as a HBR Top Ten Reads, it's also regarded as a landmark concept piece on why organizations must work harder at creating deep learning cultures if they're to succeed in a complex, globalized economy.
While this leadership post highlights Argyris' key findings and messages from his research, it's very worthwhile to download his 1991 paper to learn more fully about his concepts and research on highly educated professionals (above link).
Argyris talks about the great difficulty that organizations have in trying to figure out how to engage their so-called top-talent employees. Of more significance, many organizations aren't even aware that they have a problem. Why? Because from management down, employees don't properly understand learning, thinking it refers to problem-solving. This means they focus on problems occurring in the outside world–the external environment. However, Argyris argues that people need to take time to reflect critically on their own behaviour and actions, and then change this to contribute better to the organization's challenges. People, he states, "… must learn how the very way they go about defining and solving problems can be a source of problems in its own right."
Through his research spanning dozens of organizations, Argyris created his concept of "single-loop" and "double-loop" learning to distinguish between the two learning approaches. Simply, single-loop learning would be, for example, a thermostat that automatically turns the heat on at a set temperature setting. However, double-loop learning kicks in when the thermostat asks itself "Why am I set to 70 degrees F, and is there a more appropriate temperature setting?"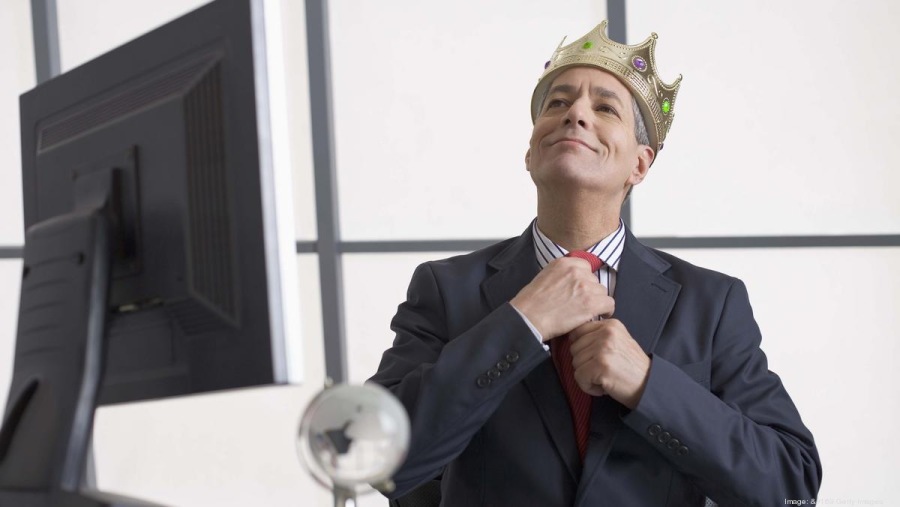 Well-educated professionals are typically competent at single-loop learning. That's how they amassed their degrees and the many letters behind their names on business cards. And in the context of their work, they apply what they learned to solve real-world problems. Here lies the crux of the issue: their inability to engage in deeper work involving the practice of double-loop learning because of past success and the rare occurrence of failure.
So when shit hits the fan and Joe Professional makes a big mistake, the immediate response is to find blame through defensive reasoning. More important, the employee's ability to learn freezes just when it's needed most. Think, for a moment of an example. A big one is the 2008 financial crisis and the series of mistakes that happened over many months (indeed years), prosecuted from top managers down the line. No one seemed to get it, except for a few, of what was happening as the financial system began to implode.
Organizations, as Argyris explains, spend too much time on such issues as reorganizing (moving the deck chairs), talking about corporate culture and compensation. What they don't focus on is double-loop learning, in which people engage in reflection and deeper thinking. He states: "Teaching people how to reason about their behaviour in new and more effective ways breaks down the defences that block learning."
Argyris talks about the 15 years he spent carrying out research on management consultants. One of the stories he talks about is summarized below.
The manager of a team of top consultants at a respected consulting company decided to hold a half-day meeting to discuss the team's performance following the end of a contract. The client had expressed its satisfaction with the team's work; however, the manager believed that the team could have done better. Knowing that the team's members, all top performers, would find it hard to self-reflect critically, the manager brought in a trusted facilitator and attempted to create an open atmosphere.
In response to the manager's request that the team challenge him on his leadership and whether he could have performed more effectively, the other part of his request fell flat: what mistakes did the members make and how could they have done better? The team looked outside themselves. The client was not cooperative. The manager was not well prepared. He submitted to pressure from his bosses. He didn't run project meetings well. And so it went.
Towards the end of the session, the manager made one more attempt, asking how the team could be more effective in the future. No luck. The team's members once again pointed to the client and the manager as the sources of the problems. One consultant went so far as to make the ironical comment: "They have to be open to change and want to learn."
This bizarre event is an excellent portrayal of well-educated people reacting defensively to protect themselves. Of particular insult was their manager operating transparently and with the best of intentions being treated callously and disrespectfully. And the end result was zero insights into how the team could improve its performance for the next client contract. A "common language," as Argyris concludes, was never found.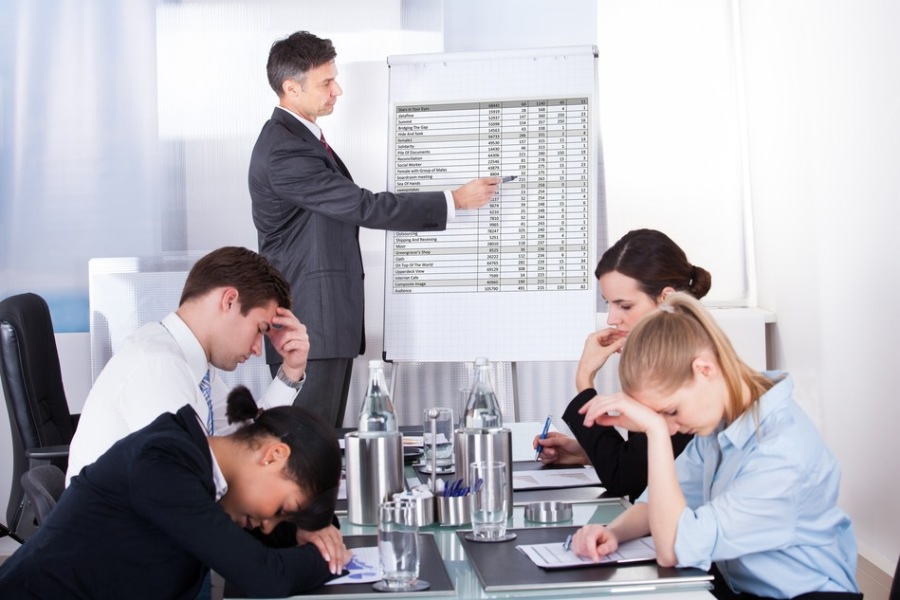 In talking about defensive reasoning and what he calls the "doom loop," Argyris states: "The manager understands the trap but does not know how to get out of it. To learn how to do that requires going deeper into the dynamics of defensive reasoning–and into the special causes that make professionals so prone to it"
So why do professionals, especially so-called top performers, fall for being defensive when asked questions relating to their work or performance?
As human beings we form from our life experiences what Argyris calls "theory-in-use," our personal set of "rules" that guide our behavior. For the most part, we're unaware that they exist or that we resort to them every day. However, each of us acts inconsistently at times, contradicting what's called our "espoused theory:" what we say to the world and how we think we're acting.
Complicating our theory-in-use is a set of four governing values that determine our behaviour.
1) To stay in unilateral control
2) To maximize "winning" and minimize "losing"
3) To suppress negative feelings
4) To be rational
Defensive reasoning, therefore, helps us as individuals to keep our assumptions and beliefs private from others as we go about our daily activities. Moreover, it serves as a safeguard to prevent our beliefs from being tested objectively, whether through personal reflection or by others. In the example of the manager and his consulting team, he never had a chance. His team's theory-in-use overrode their espoused theory.
The big challenge for those leading people, whether in intact or project teams, is investing the time, effort and commitment to help move them to a higher level of operating performance in the workplace. Ongoing learning is embedded in our daily work activities. Therefore it's essential to approach problems, anticipated and spontaneous, in an open-minded and integrated way. Wearing blinders to opposing views or rejecting unorthodox solutions is not just potentially harmful to the organization's performance but also disrespectful to your co-workers.
Take time to do some personal reflection and inquiry on how you approach collaborative learning. JT
When you are problem-solving, you are trying to get rid of something. When you are in a creative mode, you are trying to bring something into being.
‒ Stephen Covey
You may be interested in these jobs
Found in: Talent CA - 2 days ago

---

CGI

Calgary, Canada

Full time

Position Description: · Here is a great opportunity to be part of a team of CGI located in Montreal. Reporting to the Director, Internal Audit of Corporate Services, the successful candidate will act as auditor on several internal mandates. · Your future duties and responsibiliti ...

Found in: Talent CA± - 5 days ago

---

MRC de Marguerite-D'Youville

Verchères, Canada

de l'emploiCE QUE NOUS AVONS À OFFRIR · • Un emploi à temps complet à la hauteur de vos attentes dans une équipe soudée, chaleureuse et collaborative; · • La chance de développer des projets diversifiés et stimulants durant un contrat de travail de deux ans avec possibilité de pr ...

Found in: Talent CA - 2 days ago

---

Domfoam Inc.

Montreal, Canada

Fulltime

CaristeDomfoam est à la recherche d'un cariste. Le conducteur sera responsable de la conduite du chariot élévateur, du chargement/déchargement des marchandises et de la livraison des marchandises à la zone désignée. · Type d'emploi: Temps plein, matin, soir ou nuit. · Horaire: Po ...