As a Leader, It's Your Duty to Tell the Truth. Always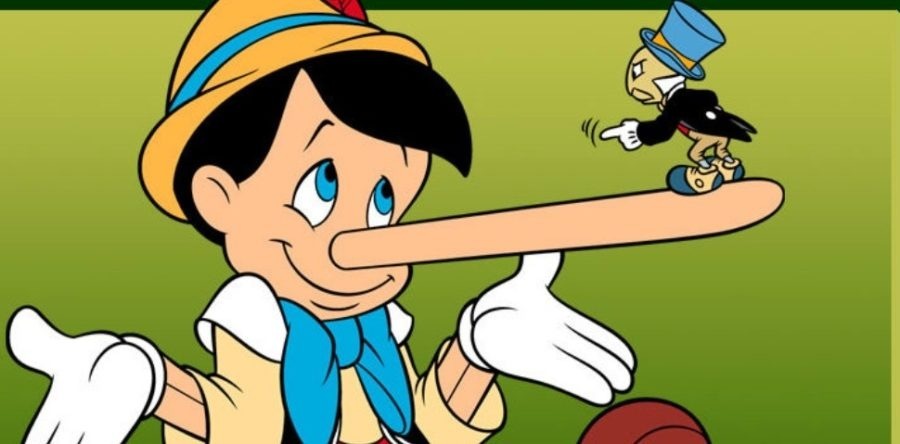 In Canada, the problem of lying and deception by prominent leaders is skewed into the political sphere. The United States, in contrast, is more of an equal opportunity employer, with an abundance of dishonest corporate and political leaders at all levels of government: municipal, state and federal.
It's not that Canada's corporate leaders are pure as the driven snow; rather, our political leaders for whatever reason have stepped up to the plate to make up for the gap.
Whether it's Canada's Senate (the country's supposed upper body of sober second thought), replete with a number of Senators who were booted out because they disgraced the office (with a couple of them under ongoing criminal investigations) or certain municipal leaders (Toronto's former mayor, Rob Ford, comes to mind), Canadians are getting fed up with what some may perceive as a run-away freight train of unethical and contemptuous behaviours towards citizens and taxpayers.
It's not as easy as one might think to whip up a list of Canadian businessmen who have run afoul of the law (no women on the list). Sure there's Bernard Ebbers (photo below), Canadian-born CEO of WorldCom, who ripped off investors for the tune of $100 billion and who's serving a 25 year prison sentence in Louisiana. Then there was SNC-Lavalin (a Quebec engineering company) ex-CEO Arthur Porter, who was locked in in a Panamanian prison, with a Canadian arrest warrant out for his allegedly accepting $22.5 million in kickbacks relating to the company's consulting work overseas. He died from cancer while still incarcerated in June, 2015.
But then as hard as Canada tries, despite its relatively small population of 38 million, there's nothing like the corruption and dishonesty that goes on south of the Canadian border. Some instances: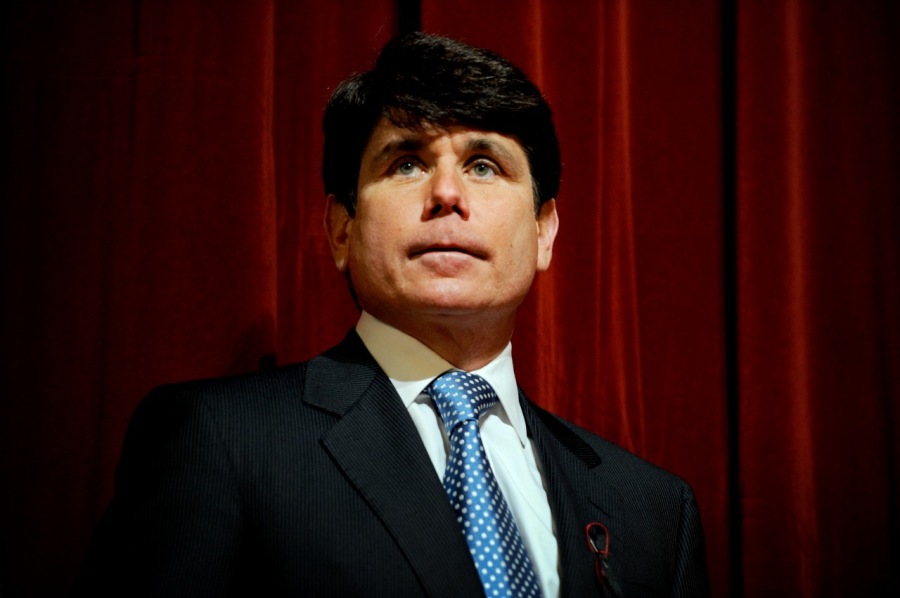 • Former New Jersey governor Jon Corzine, who played a role in the disappearance of billions of dollars from MF Global.
• Bernie Madoff's $65 billion Ponzi scheme, which when discovered ruined many people's life savings. It's not yet known how many people at Bernard L. Madoff Investment Securities knew of the scam, but it's clear that Madoff was the mastermind. He was sentenced to 150 years in prison in 2009.
• There's chutzpah, and then real chutzpah. Rod Blagojevich (pictured above), the disgraced and later imprisoned former Illinois governor tried to "sell" the Senate seat vacated by President-elect Barack Obama. Some reports say he tried to trade the seat for ambassadorships, money and positions within pro-union groups and even a $150,000 salary for his wife. Donald Trump commuted his sentence in August, 2020.
• And then there's British ex-CEO of BP Tony Hayward, who will go down in history as perhaps the whiniest corporate head for his deceitful approach to the disastrous Gulf of Mexico Deepwater Horizon oil spill in October 2010.
Telling the truth is not rocket science. Indeed, the irony with politicians who have lied to the public and then come clean (Toronto's Rob Ford, anyone?) is that they often re-establish their popularity with their followers. This, however, can be a risky proposition, with the preferable route to be being open and honest from the start, no matter how hard it might appear to be.
For those in the corporate world, lying to securities regulators, investors and other stakeholders (eg, unions, employees, suppliers and rating agencies) is a fool's exercise, only to be eventually uncovered, with increasingly calamitous consequences if you reside in the United States–prison. Canada's judicial system still treats while collar crime with kids gloves; the same with crooked politicians.
The mark of a true leader, whether in the public, non-profit or private sectors, is to be always open and honest with those who have direct and indirect stakes in your organization. You may not always be popular with certain decisions you make, but you will be respected.
Lying and manipulation will get you nowhere in the end, unless you enjoy a shattered reputation and, in some cases "three squares a day" (namely prison). And of course, the harm imposed on those closest to you, from spouses, to children to parents is incalculable.
Being open and transparent invites reciprocity from your followers through their deepened respect and commitment to you, the leader.

No legacy is so rich as honesty.
– William Shakespeare
You may be interested in these jobs
Found in: Jooble CA Organic - 21 hours ago

---

Amzauthority

Ontario, Canada

VP of Infrastructure - Agensight X - Webflow Ecommerce website template FREE STRATEGY CALL Toronto, CA Freelance VP of Infrastructure · Et arcu varius velit vitae orci duis pharetra bibendum sed posuere integer id aute irure dolor in euismod viverra mattis ornare. · About this ...

Found in: Talent CA - 15 hours ago

---

The Sutton Place Hotels

Revelstoke, Canada

Full time

The Sutton Place Hotel at Revelstoke Mountain Resort is a luxury 4-star hotel, located directly opposite the gondola and activities that provide experiences of a lifetime for our guests. · The Sutton Place Hotel and Revelstoke Mountain Resort (RMR) are a division of Canada's lar ...

Found in: Talent CA - 6 days ago

---

Vibrant

Québec City, Canada

VIBRANT Marketing Inc . est une firme spécialisée de marketing commercial qui bâtit et dynamise des marques depuis 2006. Notre entreprise est composée de professionnels passionnés qui ont pour mission de créer des relations significatives entre les marques et les gens. VIBRANT do ...