Avoiding Groupthink: Coming up with Better Team Decisions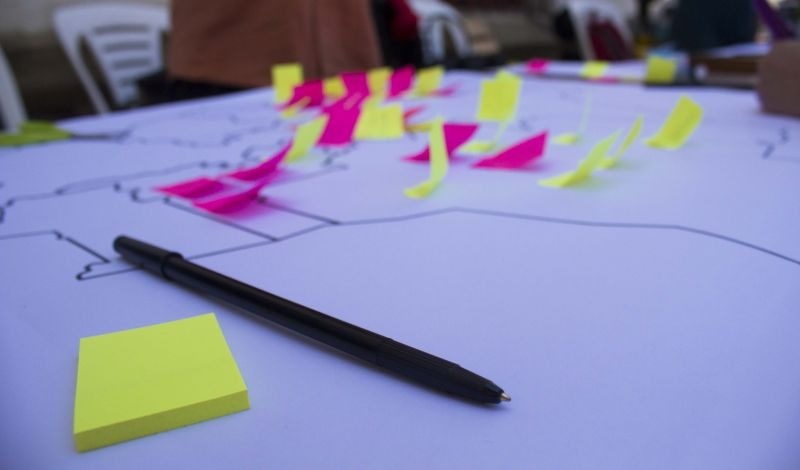 Robert Cormack and  Gert Scholtz have inspired me but my response to them is too long for a buzz. 
Groups and teams are increasingly important as organizations become increasingly complex. I agree with Robert and Gert. The way in which groups and teams are used in the decision-making process needs to be re-visited. Give the group a mission to come up with ideas and pick the best ones and groupthink is likely to set in. 
Groups are notoriously bad at coming up with great ideas, making decisions, and generating breakthrough strategies. No one wants to stick his or her neck out or go against the tide.
A far better approach is to:
Begin as a group and present the issue, problem or situation.
Provide ample opportunity for questions to clarify the issue.
Give individuals time to think and reflect. In fact, give individual quiet, reflection time before the group takes a break.
Provide a structured format to present ideas.
Send team members off to ponder over the situation individually, in pairs or trios.
Return with ideas at a later date or in an hour if it is a retreat.
Have each individual, pair or trio present ideas so all ideas are surfaced and heard.
Form small breakout groups with no more than 6 members.
Use a variety of tools to analyze ideas (i.e. idea maps, force fields, decision trees, storyboards). Do a thorough analysis.
Ensure that you give everyone "air time" and don't just let a few extroverts dominate.
Come back and present the analysis.
Boil ideas down into 2 or 3 that have merit.
Strike a smaller group (3 members tops) with some expertise on the topic at hand to go away to examine all ideas generated, come up with a decision, and formulate an initial plan of action to be reviewed by the group for feedback.
Appoint another group with the responsibility to flesh out and implement the plan. One member of the group that formulated the initial plan should be part of it.
This process will yield far more fruitful results than a free for all in which the best ideas get buried.
What strategies do you find most effective in avoiding groupthink and generating great ideas?
Photo Credit: ultura de Red (Flickr)

Anne blogs for The Huffigton Post and a number of corporate clients and event industry portals.
"
Articles from Anne 🐝 Thornley-Brown, MBA
View blog
You may be interested in these jobs
Found in: Jooble CA - 12 hours ago

---

All roles listed as 'remote' are available as remote within the same country. Given our Global teams, your regular workday must start no earlier than 9AM UK and no later than 9AM Eastern. · Overview · We're looking for an experienced Senior Product Manager to help drive the di ...

Found in: Talent CA± - 2 days ago

---

Dotnet Software Corp.

Edmonton

Employer Dotnet Software Corp. Languages English Education Bachelor's degree Screening questions Are you willing to relocate for this position? Do you have previous experience in this field of employment? Do you have the above-indicated required certifications? What is the highes ...

Found in: Talent CA± - 5 days ago

---

Swaraj Canada Inc.

Barrie

Education: · Secondary (high) school graduation certificate Experience: 1 year to less than 2 years Tasks Establish methods to meet work schedules Supervise and co-ordinate activities of staff who prepare and portion food Train staff in job duties, sanitation and safety procedure ...