4 years ago · 3 min. reading time · visibility ~100 ·
Backbiting: A Symptom of Toxic Work Cultures
Backbiting is a sure-fire symptom of a toxic work culture. In fact, not only does it run rampant in corporate cultures that are deteriorating and it is guaranteed to de-stabilize any corporate culture further.
WHAT IS BACKBITING?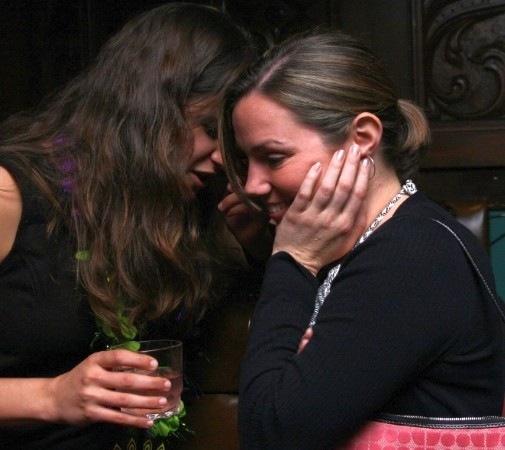 Definition: To slander the absent, like a dog biting behind the back, where one cannot see; to go about as a talebearer.
Backbiting is not giving feedback. It is cowardly, hostile and passive aggressive behaviour. 
Backstabbing, backbiting and complaining about team members without first trying to resolve issues with them privately and directly plays out in a highly destructive manner in corporations. It can jeopardize a professional's reputation and livelihood. Nothing destroys team spirit and harmony more quickly.
In corporate environments, overt aggression is a career limiting move so people resort to backbiting, sniping at people behind their backs, and other passive-aggressive behaviour
It's the corporate equivalent of guerilla warfare and it's deadly. In a corporate environment, backbiting always leaves reputations and careers in ruins. It's a cover operation so individuals have no way to defend themselves against it.
Backbiting and Cultural Influences
No culture is perfect. Every culture has negative and maladaptive behaviour. It's part of the human condition. 
I live in Canada which I often describe as a "culture of denial". Rather than addressing issues directly and, heaven forbid, getting into  a conflict, people tend to ignore the elephant in the room. They hide their true feelings behind a veneer of "politeness" and that perpetual plastic smile. 
One of my acting coaches, the late Jacqueline MccLintock, wisely used to observe that it is not "politeness" at play, it's dishonesty. She also used to point out that the "fake smile" is not a sign of friendship, it's a sign of aggression. "Dogs bare their teeth when they are angry and about to attack." It's a warning sign. 
"Don't let the smile fool you." 
Perhaps it is my Jamaican background that makes this type of backbiting particularly distasteful to me. Jamaicans have a strong cultural bias against backbiting.
Jamaican Proverbs
Popular Jamaican saying about backbiting include:
"Carry go bring come is a very dangerous thing".
(Backbiting, carrying news and gossip, called suss-suss, are dangerous.)
Suss-suss=gossip.
Consider the lyrics of this reggae song:
Direct and Honest Feedback: The Best Approach to Harmonious Team Relationships
Come on people it's not that hard. "Grow some cajones". Yes Jacqueline, may she rest in peace, used to say that too.

Do what you have to do. Go for a walk if you need it. Calm down and then speak with the person privately about your concerns. It's an approach that is as old as the Bible and it works.
What the Bible says about Backbiting
This type of behaviour has been around since the dawn of time. In fact, backbiting is even addressed in the Bible and literally translated as "a third person's tongue." It is sometimes referred to as "tale-bearing".
Proverbs 16:28 "A dishonest man spreads strife, and a whisperer separates close friends.
The alternative? It's simple.
"If your brother or sister sins against you, go and point out their fault, just between the two of you. If they listen to you, you have won them over." Matthew 18:15

On this Good Friday morning, as we head out to church, endeavour to do better in future. We'll have healthier corporate cultures as a result.
Photo Credit: Shimona Carvalho (Flickr)

""
You have no groups that fit your search