4 years ago · 4 min. reading time · visibility ~10 ·
Cancer tails: Why our lives will never be cancer free and why we must take sides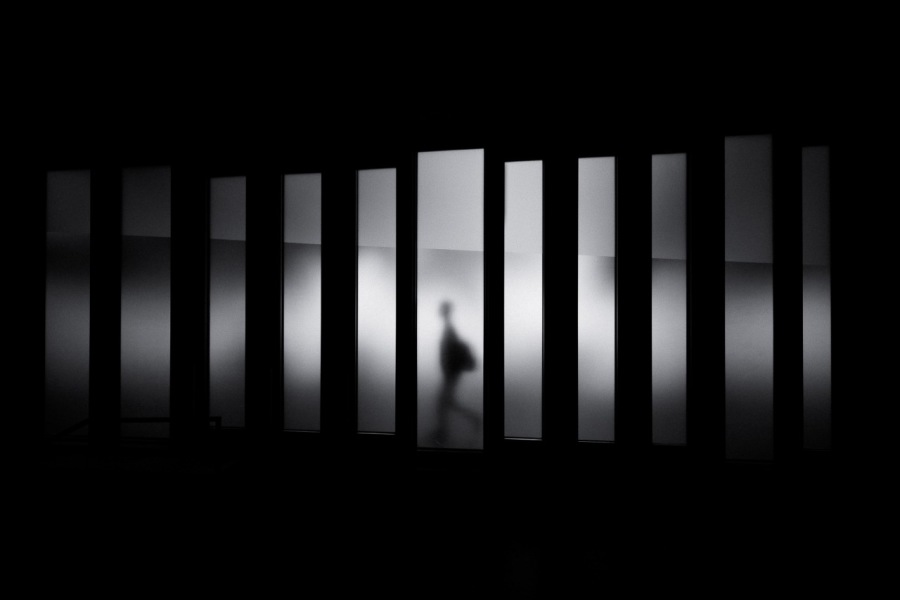 I posted the following on my site Riding Shotgun (https://ridingshotgun.squarespace.com/) yesterday and posted a link to it as a buzz on beBee. The piece garnered some interesting responses (one in particular which I hope to share with you when/if I get the author's permission) so I thought perhaps I should share it here. 
No. That's not a typo in the headline. This entire blog revolves around tales of cancer but this one in particular addresses the tail that the disease attaches to one's life.
I better explain.
Kate was diagnosed with a rare and aggressive form of breast cancer almost six years ago. Earlier this year she passed the 'critical' five-year mark and is now cancer free.
But is she? And are all of us who form her immediate and extended family?
Are we free of the memories that were created on that day, November 3, 2011, when she picked up her phone in the middle of her office and learned that her life was about to change irrevocably?
Are we free of the imprint left on my soul when Kate's GP called to inform me of the diagnosis while I waited in line to retrieve my boys from their school?
Are we free of the concern that our sons will be equipped to deal with the reality that their mom may be gone before they have realized the full benefit of her love and care?
The answer to all of these queries is a resounding NO!
As I write this we are coming off a few days of particularly troubling examples of the current human condition. A 64-year old retired account and gambler murdered 59 concert goers in Las Vegas. Another deranged and damaged human struck down innocent pedestrians with a van in Edmonton. And that's to say nothing about the appalling narcissistic performance by the President of the Excited States of America in Puerto Rico where he proclaimed that hurricane Maria wasn't really such a big deal because only 16 people lost their lives. 
All my reminiscences today revolve around a moving quote from Elie Wiesel who, in 1969, wrote:
"We must take sides...Silence encourages the tormentor, never the tormented."
Whether it is on the issue of gun control, tyrannical politicians motivated solely by lining their pockets, the rampant endorsement of the military industrial complex in polluting our world with weapons that promise nothing but death, the ludicrous claims of climate change deniers who will willingly deliver future generations to a dystopic world where consumption and greed are the drivers of being, the forced emigration of thousands upon thousands of people from despotic regimes or the continuing presence of cancer in our lives - we must take sides!
I have a good friend who is a prolific writer. His name is Jim Murray. Like me, he's a well-used ad man. Unlike me he has an artistry about his writing that cuts through all of the bafflegab and pap to which we are so often subjected by pretty much every media source extant. Here's something he wrote just today.
"Everywhere I look I see carnage and man's inhumanity to man riding roughshod over whole races, whole cultures, whole ideologies.
"People enslaved by the greedy and the powerful. People turned into reluctant nomads because the winds of change have become uncontrollable and blow literally from all directions.
"I am exhausted from trying to keep track of the ever rising body count in my head as a reminder that life is so much cheaper than it used to be."
If you want to read his full essay please follow this link. http://tinyurl.com/y9onmcba
This is what cancer brings to your life - it makes life much cheaper than it used to be.
Or does it?
On those days, this being one when the long-term impact of Kate's diagnosis just plain wears me down, I feel defeated. All of our brave talk about turning toward adversity and learning how to move forward in life with insight and enlightenment seems so much nonsense. All of our efforts to simplify our lives and live for the present moment seem futile and the present moment feels empty as a hollowed out pumpkin. All desire to see the beauty that exists in the small moments renders me saddened and listless.
On other days, of which there have been many, we are able to fully wrap ourselves in the words of Horace who wrote,
"Adversity has the effect of eliciting talents, which in prosperous circumstances would have lain dormant."
A major part of my deciding to take a side centered on my determination, from the get-go, to share our family's story on this blog. That determination evolved into the publication of my book, Riding Shotgun: A book for men and the partners they care for, which documents how we found our way down the cancer trail. 
I wrote the book in an attempt to help men in positions similar to mine find a way to show up. Written with clarity and simplicity, the book contains useful advice born of our five-year ordeal that opens a window to the unspoken issues that many encounter while confronting the apparently impossible. I also tried to make clear to the reader how people can find beauty in the wreckage.
I stand by my determination that this book make a difference in even a few lives but on these days when I find the cancer tail wagging the dog, I wonder if I have been pushing water uphill.
And then, I think of all of the thousands of people experiencing grief and tragedy - not of their making - and wonder if the whole notion of finding beauty in the wreckage is naive in the extreme.
Until we as people, collectively, stand up on our hind legs and shout that we will not be beaten, that we will demand a return to humanity and collective goodwill, we will remain victims of our own circumstances with no one to blame but ourselves.
While the cancer tail will remain forever attached to the rear end of our lives, we are determined that it will wag and that we'll carry on trying our damndest to find the beauty in the wreckage while taking a side!
Photo credit: David Werbrouck @ Unsplash
© Copyright 2017, Don Kerr, Don Kerr Writes - All rights reserved.
don@donkerrwrites.com
https://donkerrwrites.squarespace.com
https://ridingshotgun.squarespace.com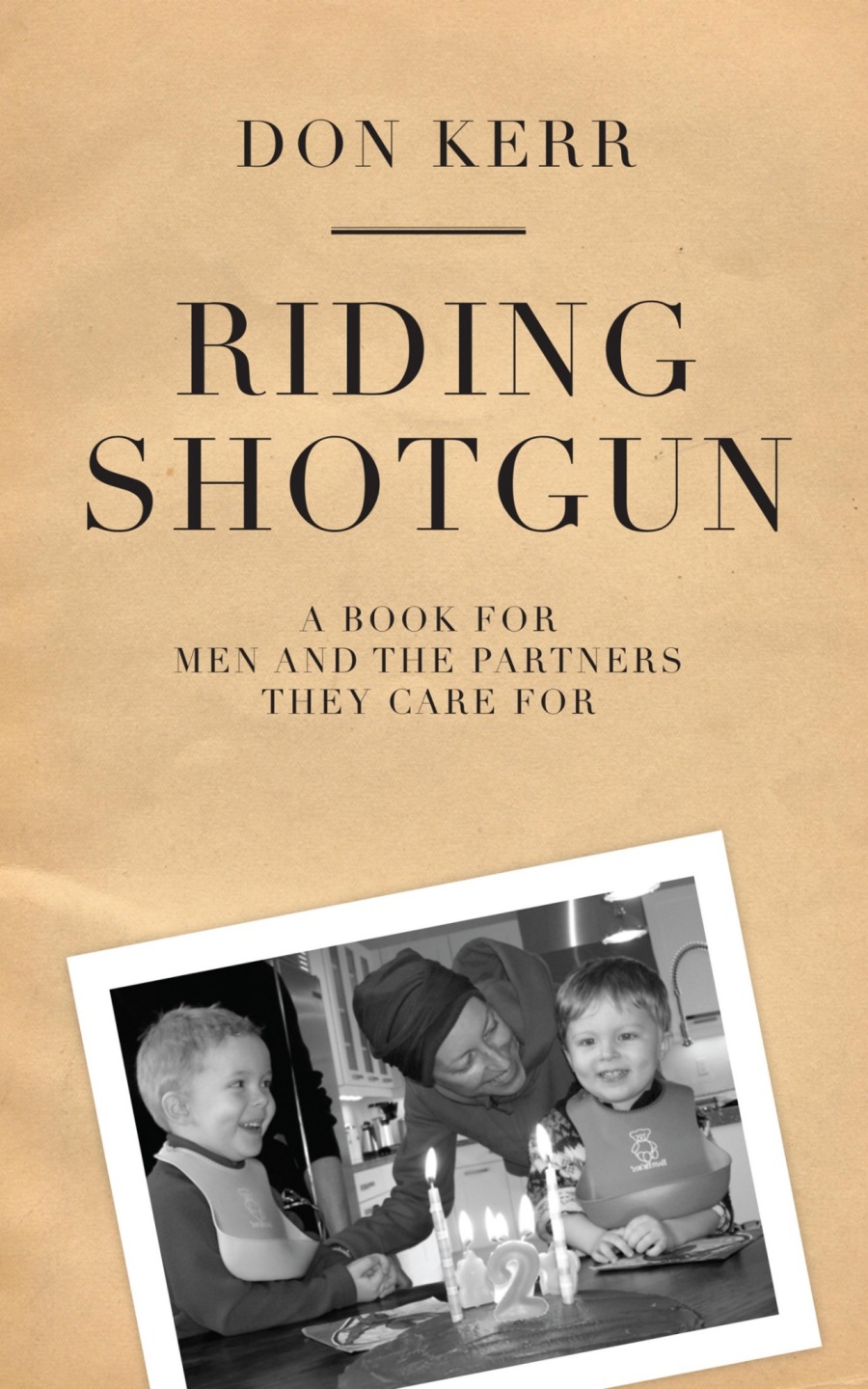 Riding Shotgun: A book for men and the partners they care for  is available in both digital and print versions from the following sites:
Chapters/Indigo
Full Circle Publishing