Blogging
>
Lina blog
>
Carbon Neutral Beer- Now you can enjoy a cold one without the guilty eco-conscience…
Carbon Neutral Beer- Now you can enjoy a cold one without the guilty eco-conscience…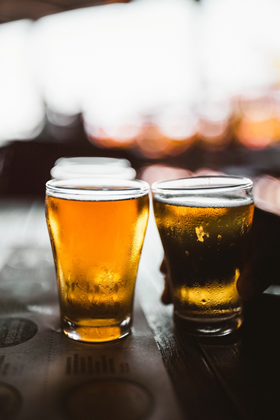 Carbon Neutral Beer- Now you can enjoy a cold one without the guilty eco-conscience…
With the rise of climate change concerns, calls for action and sustainability, consumers are demanding transparency and eco-consciousness in all aspects of their life. For some, this even includes the alcohol they consume.  
Luckily for the beer drinking, carbon concerned consumer, a nice cold beer just got a whole lot better! Yeah, I said it…eco-conscious beer is in (and hopefully here to stay!)
What Does is Mean to be Carbon Negative?
Most people know what it means to be "carbon neutral"; an equal balance between the amount of carbon dioxide that you produce and how much you remove from the atmosphere. But to be carbon negative, takes the concept of carbon neutrality a step further.  
To be carbon negative means that you remove more carbon dioxide from the atmosphere than you emit. How is this possible you ask? Well many companies now are acknowledging that it is their responsibility to take care of the CO2 they release into the atmosphere and so they are doing all that they can to reverse it. Whether that be the way in which their beer is produced (using less water or energy), the way it's packaged (using recyclable packaging, like bottles or cans) or the way it's shipped (encourage their customers to buy in bulk, use local shipping services, sell in local stores so they can track their footprint, & have initiatives for customers to donate money) beer brands are making the goal of being carbon negative a priority.
This is a big step for both beer lovers and beer industry combined. Being carbon negative is a huge part in combatting climate change. As someone who is both a beer lover and also as someone who strives to live a more conscious lifestyle, I have done a lot of research and found a few companies who are fighting the "good fight" 
For those in Canada… Toronto Company Karbon Brewing 
Karbon Brewing is a fairly new carbon negative company (Est. 2020). Based in Toronto, they have a small selection of beers to choose from including:
Helios Helles Lager – crisp, golden & sweet
J.E.D.I. IPA –full body and fruity, the Justice. Equity. Diversity. Inclusion is perfect for IPA lovers 
One World Wit –refreshing with notes of citrus and coriander, this ale is great for everyone
Wild Cherry Seltzer – coming soon a bright cherry seltzer will be great for those non-beer drinkers.
2. Scottish beer brand Brew dogs 
Some of their best sellers include: 
The Headliners
Punk IPA
Lost Lager
Hazy Jane
3. & for the non beer drinkers in Miami, Air Co – carbon neutral vodka 
At this point, finding carbon negative anything is still a fairly limited and very optimistic endeavor. But carbon negative beer is definitely a step in the right direction, particularly because these brands are some of the first in the business to even bring awareness & start conversations regarding sustainability and carbon emissions. The more consumers push for carbon negative (even carbon neutral) products, the more accessible they will become to us. Until then we must continue to take action, have carbon positive conversations and work towards a world changed for the better. 
You may be interested in these jobs
Found in: Jooble CA - 6 days ago

---

Roska DBO

Fox Creek, AB, Canada

T his Fo r e man a r e a is c om pr i se d of t h e f ol l ow i ng: t h e gas p la nt, and t h e R a s p b e r r y F i e l d Ru n . T h e g a s pl a nt i s a n i nt e g ral co m po n e nt a nd co ll e c ti on p oint o f a s i gni f i c a nt amo u nt o f p r o d uct i on f r o m t ...

Found in: Talent CA - 6 days ago

---

Bock North America Ltd

Cambridge, Canada

Part time

We are a chair systems solution company with more than 50 years of experience in plastic injection moulding. We have made it our business to offer sophisticated components made from various plastics to leading office furniture manufacturers worldwide. · The Processing Specialist ...

Found in: Talent CA - 6 days ago

---

Canadian North

Iqaluit, Canada

Full time

Other Details: · Reporting to Manager, Cargo & Ramp, Rotational position 3-weeks on, 3-weeks off Level: As per the Unifor Collective Agreement · In accordance with the Unifor Collective Agreement · Skills and Qualifications · Include, but not limited to, the following minimum ...