Chaos Theory 2021 (Phoenix Rising)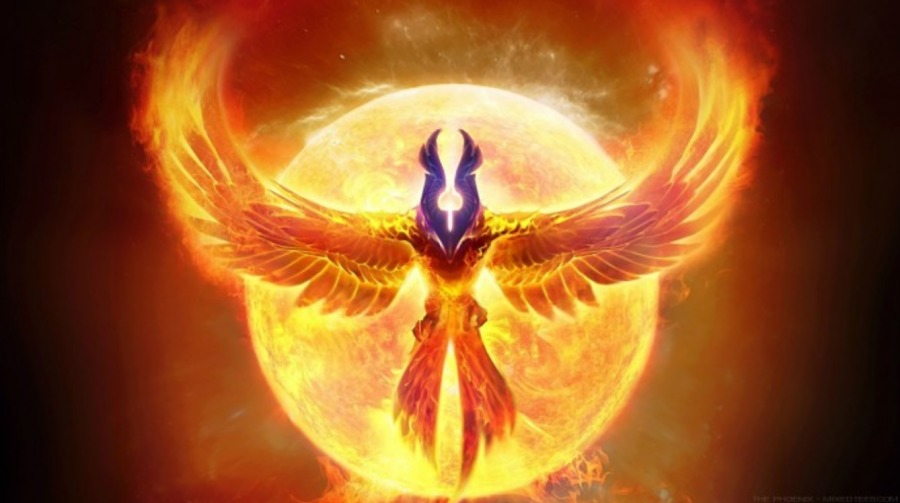 I nose around a lot on social media and political web sites and what I have seen is a world that has been thrown into chaos. This chaos, when boiled down, very much appears to be caused by the conflict between the old world and the new world.
The old world, the one represented in political terms by the right wing, or Conservative ethos, supports things like the fossil fuel industry, unbridled industrial growth, mega-corporate industry domination, deregulation, worker exploitation and a host of other nasty things that many in society have come to see as detrimental to the health of the planet and all the living things on it.
The new world is one represented by the Liberal ethos, which is equal opportunity, renewable energy, environmentally responsible business practices, world wide free trade, support for the arts, individual empowerment and a host of other things that many in the world can still only dream about, but would dearly desire.
In the country where I live (Canada), we see this clash of cultures within our own borders but also in our immediate neighbour to the south, the United States.
I'm certain that, if I made it my business to find out, I would see this clash of cultures and ideologies is happening to some extent in most areas of the world. Many are suppressed by authoritarian governments that have made it a serious crime to even espouse Liberal thinking.
In Canada, it seems to me that, at least over that past couple of decades, the Conservative ethos has moved farther to the right, perhaps, in lock step with the direction of the Republican ethos in America, albeit with stakes that are quite a bit smaller, since our country has only about 1/10th the population of the US.
Here in Canada, we currently have a Liberal government reliant to a great degree on an uneasy partnership with the NDP, our labour party. This partnership is actually a good thing because it means that, at least federally, the Conservatives, who are in as much disarray as the Republicans in the US, really do not have the ability to control legislation. If they did, there is a lot of stuff that would not get done, because of the corporate tax breaks, and privatization measures they would put in place.
So if you were to go riding in a balloon high above Canada and the US, you would see pretty much nothing but chaos. The conservatives in Canada have just elected a new leader and he sounds like he's completely willing to mimic the US' Republican ethos.
The Republicans in the US have emerged from an election defeat in a state of chaos that was brought about by electing a so called Republican president who had no real loyalty to anyone but himself, and proved that to a large enough number of voters that it deprived him of a second term.
Add to this the Covid 19 crisis that has damaged the economies in both countries and you have even more chaos.
Chaos to this extent tends to do two things. One, it becomes a breeding ground for societal revolution, which is probably a good thing, considering the changes that need to be made in order for the world to keep from choking to death on the noxious fumes of the fossil fuel based industries which drive most of the world's economies. And two, it generally produces, or at least shines a fresh spotlight, on various types of saviours, who would be the voices of sanity, and help the world shed its uncomfortable old skin and move forward in a new, more durable one.
These saviours are not necessarily politicians or political leaders in the way Barack Obama was a saviour for the US economy in the great recession that country was experiencing in 2008. They can come from just about anywhere.
Some have been around for a while others have yet to appear. Like Malcolm Gladwell, whose latest book, The Tipping Point talks a lot about the interconnectedness of things in the world. Like Elon Musk who genuinely appears to be on a mission to save the world from a slow suffocation by building huge renewable energy ideas. Like politicians Bernie Sanders and Alexandria Ocasio-Cortez, who are championing the Green New Deal for the American economy. Like investment firms like Black Rock and Fidelity who have told their customers that their investment ratings will be based on their ability to incorporate renewable technologies into their businesses.
The change makers are out there. And as their influence grows, so goes the direction of the world.
These people are the big thinkers. They do not necessarily think in terms of one country or one constituency, but how their ideas will show others how it is done, and create a whole new classes of industries that have, at their core, the belief that the world is their market, because, despite what any conservative or protectionist will tell you, the world is now one vast interconnected organism.
The Internet has created the communication vehicle though which anyone anywhere can reach anyone anywhere else easily. And the thinkers and entrepreneurial doers are stepping up and making very good use of it.
Over time, this will only increase in terms of frequency and the development of new industries to either support or be supported by new cornerstone innovations.
This is where the jobs and prosperity of tomorrow will come from. These are the models that business and industrial education will be based on.
This is our world moving forward as one world, and not some random collection of vested interests trying to make a quick buck and suck the earth dry.

This is the sustainable big idea, that will grow and mature through open market competition and collaboration. These are the initiatives that will keep our world moving forward.

Right now, only the forward thinkers, and there are a lot of them in all walks of life, are seeing what this world can become. But with the ever building critical mass that all this thinking and doing will produce, it will be unstoppable and we can all start thinking like the earthlings we are. Because boundaries, circumscribed by outmoded and destructive political ideologies will no longer exist.

This is the Phoenix that rises from the ashes of now antiquated 20th century thinking and brings us up to speed. Give it time. Support it any way you can. It's the best investment we all can make.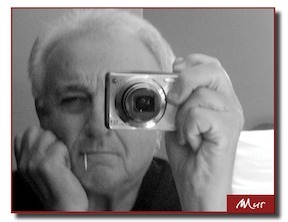 Jim Murray is a writer, marketer, editorialist, reader, sports fan and TV watcher. He has been actively posting on social media since the early 2000s. Jim is also a former ad agency writer and art director and now runs a freelance enterprise called MurMarketing. He lives with his wife on the beautiful Niagara Peninsula works with a small group of companies working to make a positive difference in the world.
My Blogs are all accessible on beBee.com
https://www.bebee.com/@jim-murray/
I am also a Featured Contributor at Bizcatalyist 360˚
Follow me:
On beBee: https://www.bebee.com/@jim-murray

On LinkedIn: https://www.linkedin.com/in/jim-murray-b8a3a4/
On Facebook: https://tinyurl.com/y97gxro4
On Bizcatalyst 360˚ https://www.bizcatalyst360.com/author/jimmurray

You may be interested in these jobs
Found in: Jooble CA - 3 days ago

---

Royal Life Saving Society

Toronto, ON, Canada

Application deadline: Wednesday, May 31, 2023Job Description · Responsibilities: · Provides swimming instruction, skill evaluation, and safety supervision of participants, accident prevention, rescue skills, public education and public relations. · Plans, conducts and implements ...

Found in: Jooble CA - 4 days ago

---

S.R.T. MedStaff

Markham, ON, Canada

About S.R.T. MedStaff · S.R.T. MedStaff has been a trusted leader in the health care community since 1981, hiring client service coordinators, personal support workers, registered nurses, registered practical nurses, and supervisors. Come work for an agency that truly values and ...

Found in: Talent CA - 6 days ago

---

Nuna Group of Companies

Yellowknife, Canada

remote

We offer · : 3 week on / 3 week off rotations; · Competitive hourly rate with overtime pay (1.5x), · Full benefits; · Employee recognition program, · Rotation Incentives · Work locations / positions available: SNAP LAKE, NT. · RESPONSIBILITIES: Conducts pre-trip/walk-around s ...