Construction Boots For Sale. Only Worn Once To A Wedding.
This could (and should) change your writing entirely.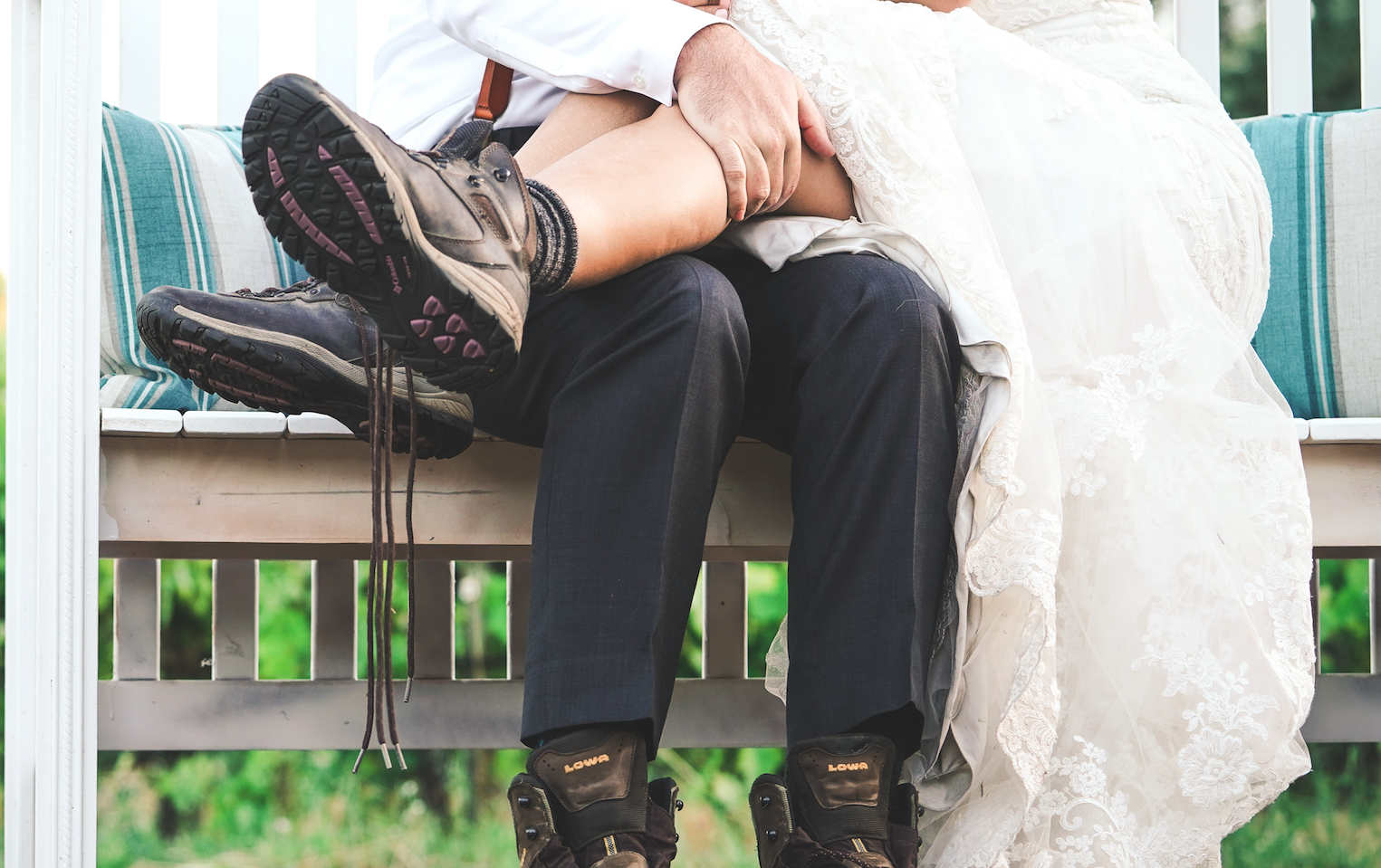 "It's better to fail at originality than succeed in imitation." Herman Melville
I found this on Facebook's Buy and Sell the other day. I don't care about the construction boots themselves. It's the line I love. Construction boots for sale. Only worn once to a wedding.
God, I wish I'd written that.
It ranks right up there with Hemingway's "For sale: baby shoes, never worn." As the story goes, some fellow writers bet Hemingway he couldn't write a complete story in one sentence. The bet was for $10 (no small sum back in the 20s). The above is the sentence he wrote.
The writers paid up without a word (no small feat for writers).
It's one of the most powerful phrases in the English language.
Possibly only surpassed by "Jesus wept."
The construction boots ad above is ten words.
Still one hell of a statement. And funny, too.
A lot funnier than Hemingway or the King James Bible.
Here's something else about Hemingway's quote. It was actually based on a story that appeared in Judge Magazine (1921). A baby carriage was up for sale in the local newspaper. Someone wrote their condolences to the owners, only to learn the couple had twins.
Not as good as Hemingway's, but still good.
I doubt one in fifty stories here on Medium can entice the reader with a real surprise similar to the examples I've given above.
Why am I telling you this? Because we don't offer up enough surprises in our writing. I doubt one in fifty stories here on Medium can entice the reader with a real surprise similar to the examples I've given above.
Sure, they're informative, but who cares? My water bill is informative. It tells me I'm using more water than last year. It gives me reason to tell my wife to knock it off. She's a laundry junky. She needs help.
Readers Aren't Your Family
I used to teach advertising writing. I'd say to my students, "Readers aren't relatives. They don't owe you anything."
In other words, they don't have any loyalty to you whatsoever. Unless you entice, shock or amaze your reader, they can easily go elsewhere. Even my laundry junky wife will go elsewhere — and she is family.
Picasso, Gauguin and Van Gough
My students used to also complain that there's nothing new. All the themes in the world had been used before. "Not necessarily," I told them. "I've seen seven interpretations of Manet's "Olympia," done by famous artists, including Picasso, Gauguin and Van Gough. Each version was profoundly different. Any theme — and I mean any — can be turned and twisted into countless different interpretations without losing the power of the original."
And Your Bird Can Sing
When John Lennon wrote this song in 1966, everyone was intrigued by When your prized possessions, start to weigh you down, look in my direction, I'll be 'round, I'll be 'round." This may be the greatest reason to write. As Lennon implies in his song, when everything else in someone's world falls apart, there's always you — the writer.
That's if you surprise them.
Otherwise, like my laundry junky wife, they'll go elsewhere.
Boots And Weddings
Let's go back to those construction boots again. Like Hemingway's "For sale: baby shoes, never worn" we think we're looking at a regular ad for a pair of boots. Then we read: "Only worn once to a wedding."
Of course we laugh. Who wears construction boots to a wedding, right? At the same time, it gives us the ultimate reason to buy those boots.
They've never seen a construction site.
We're Always Selling A Green Bird
Like Lennon's "And your bird is green," everything in life is an anomaly. Whether we're selling or telling, we need to find it.
I remember a quote by Deepak Chopra writing "There is existence and there is awareness of existence. The rest is history."
This is a good thought. Our awareness isn't limited to facts. It's only limited by how we use those facts.
Put another way, there are surprises everywhere.
Sometimes it's how we present information.
Sometimes it's just a turn of phrase.
Think Gonzo And You'll Never Go Wrong
"The TV business is uglier than most things," Hunter S. Thompson once wrote. "It's normally perceived as some kind of cruel and shallow money trench through the heart of the journalism industry, a long plastic hallway, where thieves and pimps roam free and good men die like dogs for no good reason."
I recommend you write this out. Understand how he shocks with each sentence. There's no doubt he's trying to blow your mind.
He's been there, and he's a better man for it (even in death).
In conclusion: Kurt Vonnegut
If writing teaches us anything, it's that we're not here to be liked. We're here to be read. If that seems like an enormous task, here's how to make it simple. I found this in Kurt Vonnegut's 8 Tips Tenets of Storytelling:
"Write to please just one person. If you open a window and make love to the world, so to speak, your story will get pneumonia."
That's why I write to my laundry junky wife.
She always afraid of catching pneumonia and she's not crazy about me making love to the world.
So the window stays closed.
The clean clothes are gravy.
Robert Cormack is a blogger and author of "You Can Lead A Horse to Water (But You Can't Make It Scuba Dive) online and at most bookstores. You can contact Robert at: robertcormack.net
You may be interested in these jobs
Found in: Jooble CA Organic - 4 days ago

---

Conseil économique et coopératif de la Saskatchewan

Saskatoon, SK, Canada

Coordination des spectacles et aux initiatives de développement des communautésLe Conseil culturel fransaskois (CCF) est une organisation provinciale à but non lucratif créée en 1974 pour promouvoir les arts et la culture fransaskoise en Saskatchewan. Le CCF représente les intérê ...

Found in: Talent CA - 4 days ago

---

University of Saskatchewan

Saskatoon, Canada

Sessional Lecturers, EFDT (WEB/Fully Online) · The Distance Education Unit and the Department of Educational Foundations in the College of Education invites applications for a Sessional Lecturer to teach the following courses during the following session(s): · 2023-2024 Regular ...

Found in: Talent CA - 14 hours ago

---

Requisition ID: 166498 · Career Group: Pharmacy Careers · Job Category: Retail - Pharmacy · Travel Requirements: 0 - 10% · Job Type: Full-Time · Country: Canada (CA) · Province: British Columbia · City: Quesnel · Location: 4925 Quesnel Safeway Pharmacy · Postal Code: V2J 2M ...