4 years ago · 4 min. reading time · visibility 0 ·
Drive-by Shoutings, Bullies, Strong Personalities and Other Workplace Hazards.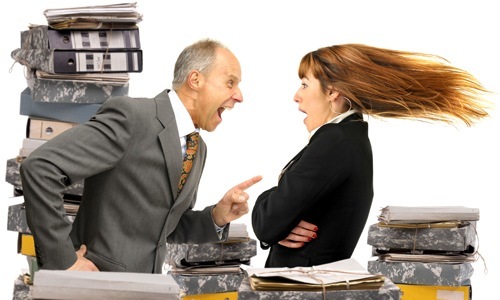 You could hear him coming down the hall.
"Ricken, Fracken, Diggun, Ramda, etc., etc., etc. "…
… except that's not really what he was saying.
I'll spare your sensitive ears.
Let's just say he was not happy.
I was on assignment as a consultant at a major medical university, and was sitting in an office updating one of the many documents that are generated as part of any good consulting assignment.
As the first words came echoing down the corridor, the room instantly transformed into an empty space as people dove for cover.
Dr. Blue Streak (not his real name), was no stranger to this administrative floor, neither was his manner of entering the room profanity first.
The real question was who his rage would be directed at that day.
This day, it was me.
Apparently, there was a question about some aspect of the project I was working on at the Leadership Team table, and he had been assigned to get more information.
The project was in good shape, but someone on the Leadership Team came into the project late in the game, and was worried that the project would have an adverse impact on his area of operation (or 'turf' to be more specific).
Now a normal person would have picked up the phone, or sent an email, but not Dr. B.S… He was out to get results.
So he would rage.
Dr. B.S. came into the office, stopped outside my door and without so much as a 'Good day', went up one side of me and down the other with a tirade that was 90% profanity laced with just enough English that I could figure out what his issue was.
Once he was finished, he left as quickly as he entered, muttering all the way out the door.
I had no time for a response, but then he wasn't really looking for one.
Once he left, the people in the office re-emerged from their hiding places, eyes darting back and forth and their ears tuned to high sensitivity in case Dr. B.S. had forgotten to yell something.
While I was taken aback, I really had nothing to worry about.  I didn't report to him and he wasn't in a position to terminate me.  Even so, it made me sad to think that not everybody in the office shared the same security I had.
In the silence, I was able to say "Wow, I've never seen a Drive by Shouting before."
While the comment brought some black humor to the situation, Dr. B.S.'s rage did nothing to improve, or clarify the issue he felt needed addressing.
I would like to say that was the only time I've witnessed bullying behaviour in an office.
I have a long past as a consultant and employee with many organizations over the years, and there is one consistent thing I have observed that has become almost canonical truth… There is a direct correlation between bullying behavior and low performing teams.
I do want to clarify that there is a world of difference between strong personalities and bullying. 
I had Italian friends and dinner time at their house was intimidating to an outsider like me. It was loud, boisterous, and I was sure I would have to involve the police, but this was normal for them, and each member of the family loved each other deeply, and loudly.
Bullying on the other hand, does not involve much love, or concern for the other person. It does not seek input from others (unless it agrees with the bully's position), it is generally directed at peers and (I HATE this word) subordinates and is a clear power play.
Bullying has nothing to do with the facts, and everything to do with winning at all costs.
There is NO room for bullying on your team.
As a leader, you cannot ignore this behaviour, and work with HR to deal with it quickly.
But…
… there IS room for people on your team (or in your organization) with Strong Personalities (or SPs).
They can be intimidating, but they can also be managed.
From my experience, while there may be a surplus of passion (and volume), the SP usually wants the same things as the quiet introverts in the room.
There typically is friction since they are action oriented people, and want to see results quickly. They have little patience for behaviour seen as lolly-gagging.
Introverts like to accomplish things, but have been known to over-process things before taking action.
In fact, sometimes it is seen that any behaviour that is not ecstatically supportive is 'resistance', which frustrates the SP person further, which cranks the energy up a notch or two – sending the pensive introverts in the room into their best passive aggressive defensive mode.
The result is that nothing gets done, and everybody is frustrated.
But cheer up, there is hope.
When God handed out personalities, he put me deep into the Introvert category.
As such, I am not in the SP camp, but have certainly had great success in working with those wonderful people who are.
The wrong approach is to only put one personality type on the team (unless you are a self-employed, at home worker). The best ideas come from diverse points of view. It is counter-productive for us Introverts to only have people like us at the table (or on the project team).
I have learned a few things over the years that helps me work with SPs.
Firstly - You are dealing with a passionate person. They may say things you would NEVER say to another person. While I am not excusing their behavior, if you take those things personally, you are sunk. It has been my experience that SPs are about results, and their passionate words are usually meant to help their side of the argument, not attack someone.
Secondly, be prepared with your side of the issue, but as an Introvert you will never win an argument with a SP. They will win the argument and mop the floor with you. A better tactic (for me) has always been to reframe and repeat their point ("So what I hear you say is…"), and then offer your counter point ("Can we consider …?") Your calmness will drive them nuts, but they will respect you for listening to them.
Thirdly, be prepared with an action plan. ("So what we agreed upon is…") Timeframes for results are very important for SPs.
Fourthly, don't ignore the quiet people on your team. They need a voice too. Ask questions of them. You can do this because you are leading the meeting. Even if you aren't the leader, you can ask others ("I'm really interested in hearing what Margaret thinks…")
I realize that I'm skipping over the high points here, but I hope I've been able to shed a bit of light on why having strong personalities on your team is not necessarily a bad thing.
Bullying is bad. It always has been, and always will be.
But someone with a strong personality can be a great resource for you and your team.
Did you find this useful?
Perhaps you are a SP? How do you engage the quiet Introverts on your team?
Use the comment section to add your thoughts.
Now if you excuse me, I must get under my desk. I hear Dr. Blue Streak coming down the hall.
____________________________________________________________
Image: 

About the Author: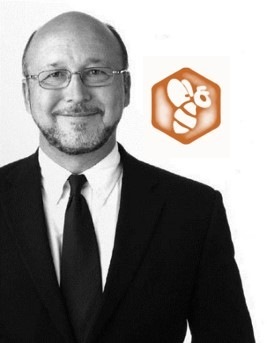 I'm the Chief Information Officer for Sheridan College, in Oakville, Ontario Canada, where my team is transforming the delivery of education through innovative application of technology. I'm also a beBee Brand Ambassador.
I'm convinced that IT leadership needs to dramatically change how IT is delivered rather than being relegated to a costly overhead department.
In addition to transforming IT in my role as CIO, I look for every opportunity to talk about this... writing, speaking and now blogging on BeBee (www.bebee.com/@kevin-pashuk) , LinkedIn, ITWorld Canada, or at TurningTechInvisible.com.
I also shoot things... with my camera. Check out my photostream at www.flickr.com/photos/kwpashuk 
""
You have no groups that fit your search