Entering the post COVID world...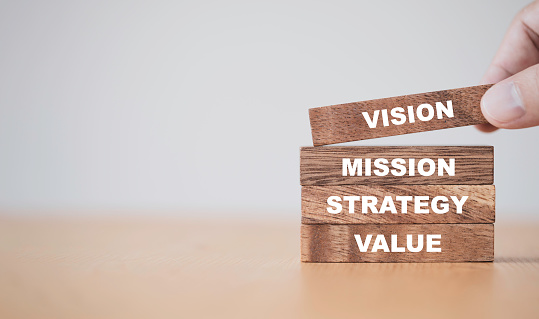 In my part of the world the COVID-19 pandemic has become manageable and the normality of working alongside the virus is settling into the public psyche. What I just said may be a little contentious for some, but it's safe to say we'd all agree managing through the last eighteen plus months has left its mark and will definitely echo through the next couple of years. I'd like to suggest many of us have become a little feral because of our isolation and our coping mechanisms — you can see it in personal styling, how people figuratively bare their teeth more, and how we're all a little hesitant to venture outside. Many are still quite content to stay in the little nest they created to weather the storm.
For me I am trying to get back to some sense of normality in the post COVID world but admittedly still keep everything rather small and routine. I will get there. I had a craving for Italian the other day and found the whole concept of a menu foreign but eventually worked through it. All this had me reflecting on myself, what's important, and how I can live a satisfying life. I'm a big believer in having a plan, reviewing that plan periodically and course correcting to move forward — it was an obvious time for me to to revisit what I'm doing and what guiding principles resonate with me as I continue my way.
I kept coming back to three ideas that have been rattling around in my head for some time, and if the internet is to be trusted, have been around for quite a while. As I venture into this post COVID world I believe these will serve me well.
                                                                                                         gnōthi seauton Know thyself.
                                                                        Aut inveniam viam aut faciam I shall either find a way or make one.
                                                                                                   Memento mori Remember that you die.
Each has big meaning and an interpretation that I suspect has been debated over the centuries, and for that reason alone I like them. I was then reminded of my last post COVID consideration which came when a book* was recommended to me and I was introduced to this quote:
"I shall pass this way but once; any good that I can do or any kindness I can show to any human being; let me do it now. Let me not defer nor neglect it, for I shall not pass this way again." ― Etienne de Grellet
                                                                                                                esto benignus Be Kind
On my web site I position myself as "an accomplished Sales and Marketing Leader with a reputation for effective strategy, creative problem solving and execution; highly experienced in sales and marketing management with a number of awards. Brings a wealth of cross-functional skill sets in product, price and marketing management as well as sales management and development" or as "a simple journeyman of life interested in the human condition and the stratagems along the way". I think COVID has shown me that I am that "simple journeyman", which I am content with because all the other stuff is all part of it anyway. Definitely the journey is going to be more interesting with my new signposts.
We will see where it takes me.
iamgpe
* The book is by Robin Sharma called "The Everyday Hero Manifesto". If you are leader, or fashion yourself as one, his books are a must read, particularly "The Leader Who Had No Title".
You may be interested in these jobs
---

Groupe DCM

saint-bruno, Canada

Ce que nous vous offrons pour ce poste : · Prime d'embauche 1500$ · Assurance collective · REER · 32 heures de congé personnel payé par l'employeur · Entreprise en croissance Possibilités d'avancement · Horaire flexible · SOUS LA SUPERVISION DE SON CHEF D'ÉQUIPE, LE TITULAIRE EST ...

---

Alstom

St-Bruno-de-Montarville, Canada

Ouvrant la voie de la transition énergétique, Alstom développe et commercialise des solutions de mobilité qui constituent des fondations durables pour l'avenir du transport. Son portefeuille de produits comprend notamment des trains à grande vitesse, des métros, le monorail, des ...

---

Value Village

Barrie, Canada

Retail

Retail Store Supervisor · Who we are: · The Savers family of stores is a for-profit, global thrift retailer offering great quality, gently used clothing, accessories and household goods. Our Rethink Reuse business model of purchasing, reselling and recycling gives communities a ...