4 years ago · 2 min. reading time · visibility ~10 ·
Entreprise Social Network : Intranets are mobile
"Internal communications needs to help define what parts of their intranet should be converted for mobile. 
Is it everything? 
Chances are you will want key areas of your intranet experience to be responsive for smaller browsers or you'll want to extend the intranet content into an app.  


You also need to rethink who the target audience is and what the most common use cases are for a mobile-friendly intranet."

Author in Source Title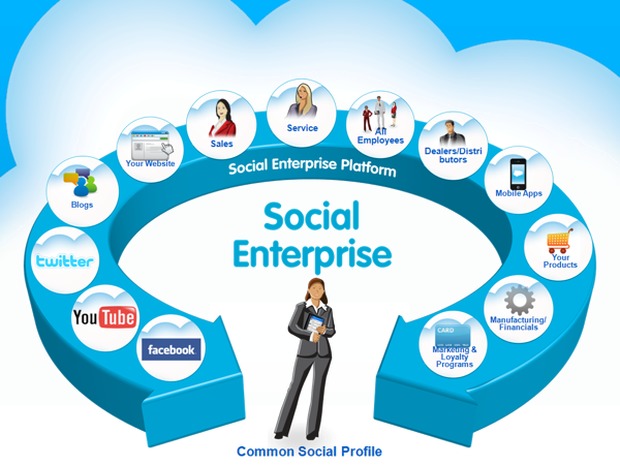 Enterprise social networking is an organization's use of social media, internally and externally, to connect individuals who share similar business interests or activities.

Enterprise social networking focuses on the use of online social networks or social relations among people who share business interests and/or activities. Enterprise social networking is often a facility of enterprise social software (regarded as a primary component of Enterprise 2.0), which is essentially social software used in "enterprise" (business/commercial) contexts.
It encompasses modifications to corporate intranets (referred to as social intranets) and other classic software platforms used by large companies to organize their communication, collaboration and other aspects of their intranets. 

Add me on @beBee
:
Stephane Metral Profile
You would like to purchase a subscription (monthly, quarterly, yearly) to start your own think tank with worldwide experts take a look at our Agenda on line and register for a online free session or deploy a cloudbased solution that fit your needs.
Contact me for a first free assessment session.

beBee is a Personal Branding Platform founded by serial-entrepreneurs Javier Cámara and Juan Imaz. The network was created to allow people to showcase and share their personal brand and market themselves.
""""