5 years ago · 2 min. reading time · visibility 0 ·
Five good friends and Mary Margaret Edwards.
Behind the curtain and under the harsh fluorescent lighting I heard my mother had had a heart attack; a clot had also formed in her heart, went to her brain, and caused a stroke, and for good measure fluid was building up in her lungs and she had slight pneumonia. We all agreed Mary Margaret Edwards was having a very bad day.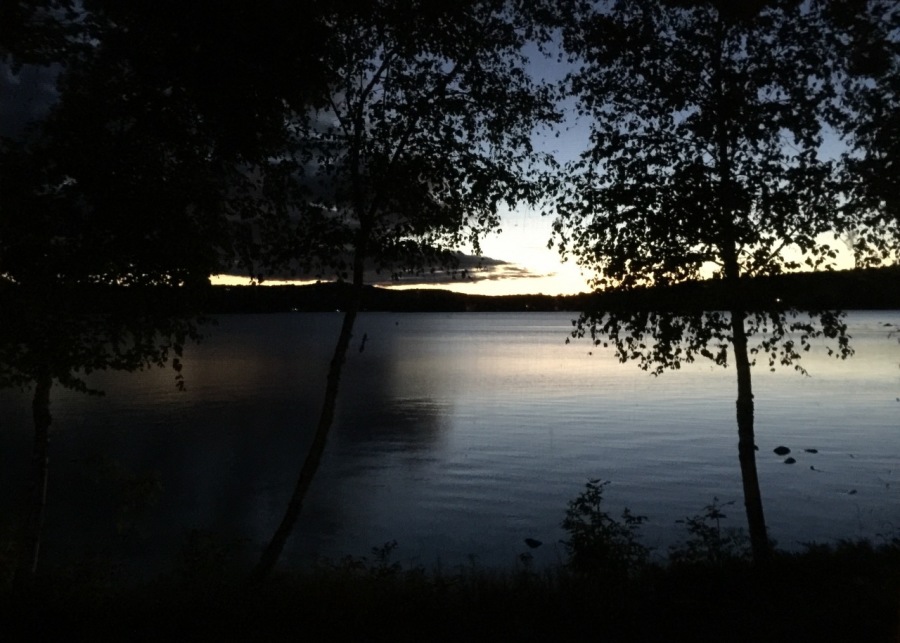 We held whispered conversations in dull tones as medicine was translated into layman terms, the situation clarified for understanding, and philosophies bigger than ourselves discussed; all the while hoping (and praying) Mary Margaret Edwards could not hear the conspiracy that was unfolding. 
The late summer night air was unusually hot and heavy, and as we quietly walked to the car, we were left with our thoughts and the culpability of the decision to offer no further intervention, and let nature take its course.
                                                        Mary Margaret Edwards
                                             (March 2, 1933 - September 13, 2016)
Mary Margaret Edwards passed peacefully September 13, 2016. 

Stoically, Mary took life on the chin, and true to her character, has asked not to be a bother or inconvenience anyone. Her only request was the reading of the 23rd Psalm. 


The Lord is my Shepherd; I shall not want. 
He maketh me to lie down in green pastures: 
He leadeth me beside the still waters. 
He restoreth my soul: 
He leadeth me in the paths of righteousness for His name' sake. 
Yea, though I walk through the valley of the shadow of death, 
I will fear no evil: For thou art with me; 
Thy rod and thy staff, they comfort me. 
Thou preparest a table before me in the presence of mine enemies; 
Thou annointest my head with oil; My cup runneth over. 
Surely goodness and mercy shall follow me all the days of my life, 
and I will dwell in the House of the Lord forever. 
Mary will be cremated and there will be a private family ceremony. 
Mary Margaret Edwards now dwells in the house of the Lord forever, along with her daughter:    Angels both. 
Death is a surprisingly administrative enterprise as you work through a person's last will and testament, consolidate things, distribute memories, remove a person's name from the ledgers of everyday life, and leave a marker behind to battle with the passage of time.
Shortly after Mary Margaret's death an invitation came my way to join friends at a cottage and take advantage of the last breath of summer; at this time of year, the air is cool, the sunshine is warm, and surprisingly, the water is warm enough for a mid day swim. I immediately said yes.
Five good friends were able to make it; two of them I have known since grade school. As we greeted each other with hands extended, one of my oldest friends hugged us all instead. It was a recognition and reminder that our friendships deserved more than just a simple handshake... at least this was how I interpreted this simple act as I hugged him back with the greatest of appreciation.
There was some talk of Mary Margaret Edwards but much of the weekend consisted of sharing the current events in our lives, laughter, the odd swim, prideful stories of our children, and the memories that come with a lifetime of friendship. It was a very good weekend by all measures and ended with hugs all around as we went our separate ways.
Mary Margaret Edwards will rest in peace and our friendships will continue.
Life goes on, as it should.
iamgpe