Five Ways to Build Muscle and Stay Fit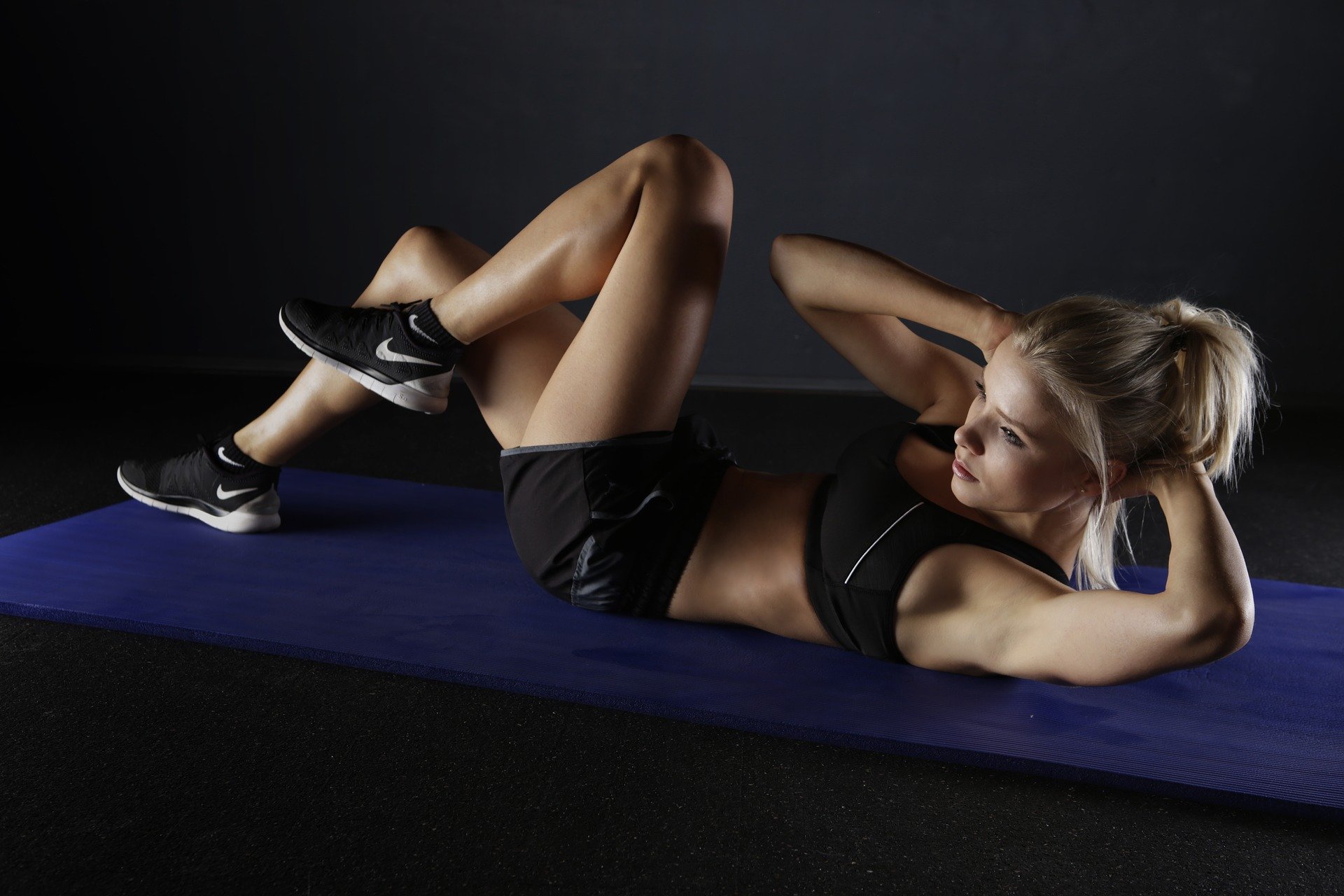 There are many reasons why you should want to stay fit, and being able to look good naked is only one of them. 
I have a real passion for fitness and coming from a fitness-oriented family I can tell you I see the benefits of long practiced exercise habits in myself, my parents and my grandparents.
Aside from building muscle mass, strength training has been shown to increase bone density, increase metabolism, reduce cholesterol, balance blood sugar levels, improve memory and brain function as well as improve your mental health. I can't think of a single reason to not work out but I know that many people can't think of a single reason to commit to any kind of exercise. 
The thing about activity of any kind is that the more we do, the more we can do and the less we do, the less we feel like doing. Sometimes, you just have to give yourself a little push to get started and do a little at a time every day until you develop a habit of fitness. You'll know you're developing the habit when you decide to challenge yourself a little more each day.
There are many ways to build strength that you can consider doing at home or in a gym. Body weight exercises like push-ups, pull-ups, planks and squats can be done anywhere with no equipment at all. Once you get bored with doing them in the traditional way, consider adding a Swiss ball or a Bosu to the mix. You can find lots of demonstrations on YouTube for any type of exercise and their variations.
Resistance bands and tubes are available to purchase nearly everywhere. I see them in the grocery store and even the dollar stores. They are inexpensive and can be used with your arms or feet, or attached to a hook or heavy object for a wide range of exercises that give you a similar effect as lifting weight.
Free weights are one of my favorite ways to work out. Free weights can include barbells, dumbbells and kettlebells and there are a ton of different exercises you can do to strengthen every part of your body. In fact, many body weight exercises can be combined with weights to add more challenge to your routine.
If you go to a gym, then you'll always find lots of machines available. You can buy them for your home gym as well. Machines are designed to help you keep perfect form while working your muscles. They take the thinking out of the equation.
Suspension training is another way to increase muscle mass. Suspension training means you are exercising while suspended from something that is attached to a solid spot but is still a bit unstable (cables or ropes). You have to use your core to maintain your balance. You can use a TRX or similarly styled device to do push-ups, squats, flyes, planks and more. 
My workouts incorporate all of these strength training methods. It keeps things interesting for me and really gives me a well-balanced workout.
Here are some of my favorite work-out videos for you to check out.
You may be interested in these jobs
Found in: Jooble CA - 2 days ago

---

Roska DBO

Fox Creek, AB, Canada

T his Fo r e man a r e a is c om pr i se d of t h e f ol l ow i ng: t h e gas p la nt, and t h e R a s p b e r r y F i e l d Ru n . T h e g a s pl a nt i s a n i nt e g ral co m po n e nt a nd co ll e c ti on p oint o f a s i gni f i c a nt amo u nt o f p r o d uct i on f r o m t ...

Found in: Talent CA± - 1 day ago

---

Ville de Saint-Jérôme

Saint-Jérôme, Canada

de l'emploiVous voulez faire partie d'une équipe dynamique et vous cherchez un emploi d'été ? Vous avez de l'entregent, vous êtes autonome, vous savez faire preuve de débrouillardise et la qualité du service à la clientèle vous tient à coeur ? Vous aimez le travail d'équipe et vo ...

Found in: Talent CA - 2 days ago

---

Tigercat

Saint George, Canada

140 Consolidated Drive, Paris, Ontario, Canada Req #1102 Are you a creative and innovative Design Engineer looking for your next exciting opportunity? Tigercat Industries, a leadingmanufacturer of forestry equipment, is seeking a talented Design Engineer to joinour team · As a ...