Five Ways to Serve Your Organization and Build Your Leadership Skills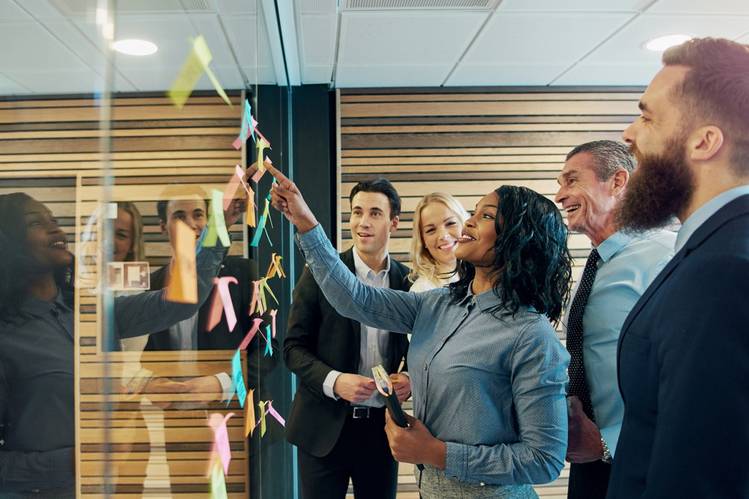 The process of building our personal leadership skills isn't done overnight. That's rather obvious. However, what may not always be clear is that leadership development within organizations is, at its core, a reciprocal process. The same applies to community service and leadership development, though admittedly in this context when one serves their community the enlargement of leadership capacity is one outcome.
The bigger challenge–hence the purpose of this post–is integrating the personal aspect of leadership growth with serving the needs of the organization. This is typically a grey area in organizations, whether public or private, as the employee struggles to meet the organization's annual goals, live the vision, and simultaneously attend to her personal learning and developmental needs.
Smart organizations ensure that this stressful process is integrated in the employee's daily work and scheduled performance-learning plan reviews. But these organizations are the exception.
One framework to consider comes from Peter Block, a longtime advocate of stewardship, encompassing both managers and staff. Each and every one of us must learn to put self-interest aside and put service to the organization first. Only by doing this will an organization truly evolve to a higher level.
To serve an organization well, Block puts forth five pursuits people must follow. He refers to this as enlightened self-interest.

1. Meaning: People engage in activities that have personal meaning and that are needed by the organization. Substance takes precedence over form.
2. Contribution and Service: People want to contribute positively to the organization. Specifically, they want their efforts to connect to the organization's purpose.
3. Integrity: People at all levels of the organization must be able to express their views and what they observe taking place. Feeling "safe" to speak out is essential to a learning organization. People must be able to admit their mistakes. They must believe that the "authentic act" is always in the best interest of the organization.
4. Positive Impact on Others' Lives: People spend a large percentage of their waking lives at work. Developing close relationships with co-workers, in which their growth and development is cared about, makes sense to most people. Yet the opposite is true to a large extent. For example, the fear a manager may have of laying off a subordinate one day may inhibit her from establishing strong relationships with staff.
This also occurs with co-workers, especially during a period of downsizing. The consequence is an atmosphere that lacks honesty and openness, one consisting of shallow and brittle relationships. How can teamwork exist, let alone prosper, in such an environment? Strong teamwork requires a high degree of interdependency and close relationships.
5. Mastery: This involves people learning as much as they can about their work. People take pride and satisfaction in their work when performing at high levels. Learning and performance are intertwined.
The strength of following these five pursuits is that it does not require the approval of senior management.
Each of us needs to set an example to our peers.
Each of us needs to set upon a journey of self-discovery. JT
You create a culture of contribution when you seek to meet both the mission of the organization and the needs of the people. – James R. Fisher Jr.
You may be interested in these jobs
Found in: Talent CA - 5 days ago

---

Pacific National Exhibition

Vancouver, Canada

Full time

Who we are · ... · The Pacific National Exhibition is an iconic institution in BC, famous for bringing generations of people together to celebrate and build memories. This 113 year old, non-profit organization has an annual operating budget of over $70 million dollars and genera ...

Found in: Talent CA - 5 days ago

---

Shoppers Drug Mart

Halifax, Canada

Full time

SUMMARY: · To assist the Front Store Manager (FSM) in managing the human, physical and financial resources of the store and in ensuring that store objectives are achieved by focusing on improving product flow from the backroom to the sales floor. · DUTIES & RESPONSIBILITIES: · Op ...

Found in: Talent CA - 21 hours ago

---

Loblaw Companies

Mont-Tremblant, Canada

Part time

Referred applicants should not apply directly to this role. · All referred applicants must first be submitted through Workday by a current Loblaw Colleague. · Location: · 390 rte 117, Mont Tremblant, Quebec, J8E 2X3 At Loblaw, we help millions of Canadians get through their ...