1 year ago · 3 min. reading time · visibility 0 ·
Football Without Spurs Fans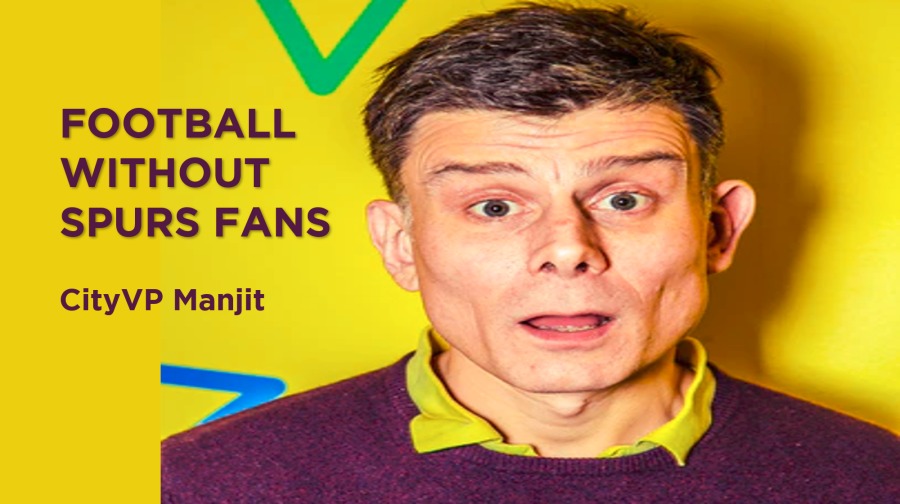 Finally football has returned after the lock-down and it is a much welcomed return of live sport.  It feels strange watching matches with fake fan noise and stadiums devoid of fans.  It is exactly what Tottenham manager Jose Mourinho needed, as he went right back to the Mourinho style that most Spurs fans would have rung with a hail of boo's.  Yet the reality of Mourinhoball is Spurs did take one point from a game that played any other way would have been a one-sided bashing.
Once Paul Pogba teamed up with Bruno Fernandez - United went from very good to frighteningly great.  The containment approach from Mourinho was a choke-hold on United's threat all game long.  United manager Solskjaer may have regretted not playing both Pogba and Fernandez in the same United team once the game finished in a scoring stalemate.
A couple of world class passes showed what the United attack now have benefit of.  If it had not been a world class save from Spurs keeper Hugo Lloris, United could have opened the floodgates.  The penalty that Paul Pogba engineered may have been a soft one, but it is not against the rules of the game to put a defender in that situation, and Eric Dier took the bait as Pogba skimmed the edges of the Spurs goal leaving Dier look second rate with a moment of dribbling magic.
Luckily for Spurs a second penalty award that got Mourinho and Dier hopping mad was rightly turned down by VAR.  If United deserved to be level in the game, the Spurs team for once kept fully to the Mourinho plan. 

Spurs fans watching on television and Zoom would be happy with Steven Bergwijn's fierce finish, but United fans would not be happy that a world class keeper like David de Gea would parry that shot into his net.  It was a mistake no matter how hard the shot came.
A draw keeps Spurs with an rank outsider chance of fourth place, but it isn't Manchester United who are the only team that is standing in their way from a race for 5th place.  Wolves showed they are just as strong now as they were before the break, and a most unlikely of charge up the table  is the four win streak of Crystal Palace.  Whether Sheffield United is a contender will be determined when Spurs play them next week at Bramall Lane.

One team that is coming quickly undone that was in form before the break is Arsenal.  1pt in two games leaves them two points behind Spurs, with a game against Spurs coming up.  That game will be the first one Arsenal play at Spurs new stadium. They will be looking to scupper Spurs hopes of European football, as much as their own hopes are being scuppered.  Spurs will be at home this Tuesday against an ailing West Ham, that should be a 3 pointer but Arsenal thought Brighton was a 3 pointer, only to lose 2-1 today.

Unless something inexplicable happens to Chelsea - the top four will probably hold their positions.  Then there is Manchester United whose hardest contest was yesterday against Spurs and now they are expected to dominate the remaining 8 fixtures.  United are not guaranteed to win them, but on paper they should. 

Wolves look great also, with Palace now with an expectation to challenge for a European place and Sheffield United in contention, the last thing Spurs need to see now is a revival in the fortunes of Burnley Football Club.  Burnley can catch Spurs with a win in their next game and Everton if they can put a run together are also an outside contender for Europe, though at present an unlikely one.  This means that while Spurs are fighting for a European place and 5th, they could also realistically finish outside the Top 10, which would be disastrous considering their stadium debt. 

Taking out £175 million extra loan from the British Government to take account of their debt needs, without this shutdown the question is whether Daniel Levy would have sanctioned £175 million in transfer fees.  That is the difference between Chelsea and Tottenham.  Next year as Mourinho hopes to challenge for the title, Chelsea are buying all the players that one would need to challenge Liverpool, as well as give balance to their team.  That they will get Timo Werner from RP Liepzig is a game changer for them, probably bigger than keeping Harry Kane for Spurs.
This is not the football Spurs fans want to see, but if they are going to settle for snooze tactics, the expectation is that Mourinho will get the team silverware, but winning teams are built for winning, not brought on lucky finds in the youth team which is what Harry Kane proved to be or unexpected rough diamonds bought relatively cheaply.  It certainly won't be built on a policy of looking for players on a free transfer, but where the odd brilliant player is available on a free, the same way Spurs lost Christian Ericksen to Inter Milan, there is no evidence yet, that Spurs are attracting that kind of player to the team. 

If this continues, Spurs can be investing in the worst of both worlds, unwatchable football that Spurs fans do not consider to be a part of the Spurs tradition and not enough football smarts to put together a team that can win silverware.  For sure Spurs has a lot of financial smarts but if Spurs want to continue being a financial company and not a football team, then this team deserves to play in front of empty stadiums.  Mourinho did get the point, lets not lose sight of that, but such tactics that go against Spurs footballing philosophy should be a win.  Is this an example of what is to come next season?

"
You have no groups that fit your search