From Shared Vision to Execution: The Real Leadership Challenge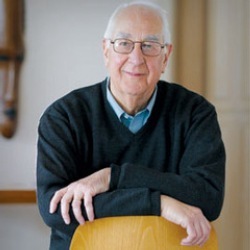 We read and hear a lot about the importance of vision when it comes to senior managerial leaders focusing their organizations on the future. It's important stuff, and the leadership literature ensures that we haven't forgotten the message.
However, it's all well and good to be regularly reminded of the importance of corporate and public sector leaders working at aligning their employees behind a common purpose and beacon to which to strive. It's quite another challenge to actually develop cooperatively with employees an executable strategy to, as Star Trek captain Jean Luc Picard would say, "Make it so." In other words, the organization's mission–its purpose–is the driver to move the organization steadily towards that vision.
It needs to be noted that a "vision" is actually never realized or attained. Rather, it's that guiding light that steers the organization, through good and bad times, towards the desired state. And to do so means that everyone in the organization is clear on its values–for what it stands.
There have been many more bad and incompetent top leaders than effective ones in both business and government. The consequence has typically been financial scandals, environmental calamities and stock price collapses in business, and the resignations or voted out of office of politicians at national and sub-national levels due to improprieties or just plain ineffective policies.
There have been few managerial leaders in the business world who have attained the sustained respect by peers, academics and industry journalists as Max De Pree (pictured). De Pree, who died in 2017, was the CEO of office furniture manufacturer Herman Miller. His father, D.J. De Pree, founded the company in 1905 after acquiring the Star Furniture Company in Michigan (he renamed it in honour of his father-in-law, Herman Miller).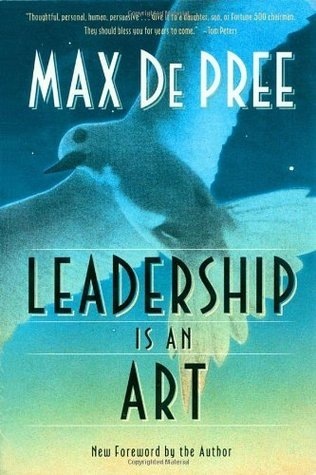 What made Max De Pree such an incredible business leader was his incredible respect for employees and involving them in the company's decision-making. He believed in people building their leadership skills, assuming responsibility for their work and actions, and achieving results. He didn't pander to employees, but also didn't throw non-performers under the bus. In these cases, employees were treated humanely when they were let go.
The author of several concise leadership books, De Pree's approach contrasted sharply compared to such hard-ass peer CEOs as Jack "Neutron" Welch of General Electric, who achieved results for the company but in more draconian ways; firing employees and managers was a matter of course.
Herman Miller, based in Zeeland, Michigan, remains one of the most respected companies in the United States. Fortune Magazine has placed the company at the top of its list of most admired companies in the U.S. for the past 18 years. The company has retained its employee culture of innovation, strong financial results for shareholders and people-centred management approach. After retiring as CEO in 1987 and from the board of directors in 1995, De Pree founded the Max De Pree Center for Leadership in 1996, and served as a mentor to many young employees in the company.
Herman Miller CEO Brian Walker  (2004 – 2018) operated in a vastly different manner from his competitors (eg, Steelcase), preferring to work in an open office setting at a modular desk. His executives followed suit. Walker, however, was always on the move, participating in meetings held in open areas in other parts of the building. His team's focus was on executing the company's mission, achieving results for shareholders and enabling employees to bring out their best efforts. Of significance, Walker worked relentlessly in a drive to reduce the company's carbon footprint to zero by 2020. Replacing Walker was Andi Owen, where she previously spent 25 years at the Gap, including her last three years as Global President of Banana Republic.
The overarching challenge for organizational leaders and for those leading teams throughout the organization is to align and enrol their people in a common purpose, and then lead them forward towards that guiding light. Strategy execution will follow as a natural part of the process.
The first responsibility of a leader is to define reality. The last is to say thank you. In between, the leader is a servant. - Max De Pree
You may be interested in these jobs
Found in: Jooble CA - 1 day ago

---

Scout Talent

Vancouver, BC, Canada

Incredible opportunity to join a great team and manage candidate care · Feel valued with our competitive base salary plus incentives and benefits · Be a part of a truly inclusive and diverse team that's making a positive impact every day · About Scout Talent North America · At (S ...

Found in: Talent CA - 2 days ago

---

POLYCLINIQUE DE L'OREILLE

Montreal, Canada

Permanent

Assistant(e) Audioprothésiste · Type d'emploi:Permanent Lieu du poste:Montréal, Québec Canada Description en français: · Fondé il y a plus de 30 ans, nous sommes un chef de file dans le domaine de l'audioprothèse et du service à la clientèle. Nos patients, tout comme nos employ ...

Found in: Talent CA - 2 days ago

---

Doctors of BC

Vancouver, Canada

Full time

Job Details · Description · At Doctors of BC our vision is to promote a social, economic, and political climate in which members can provide the citizens of BC with the highest standard of health care, while achieving maximum professional satisfaction and fair economic reward. ...