4 months ago · 9 min. reading time · visibility ~10 ·
Great Books by Women Authors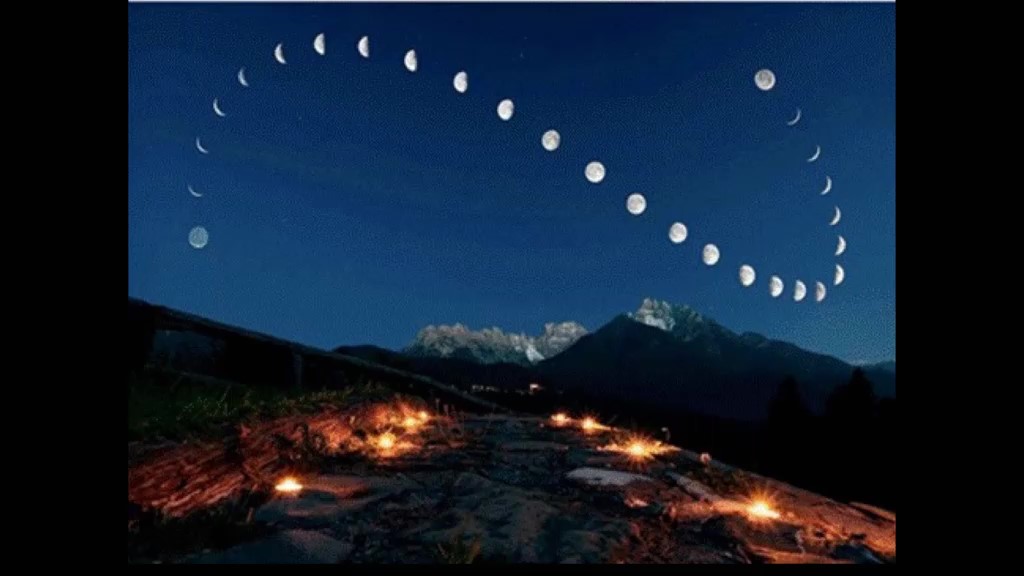 On March 29, 2021, Alexis Rossi posted the following in the Internet Archives, I thought it worth sharing. The books listed are only a small taste of what is on the links.
On March 8th New York Public Library's Gwen Glazer published a wonderful list of books in celebration of International Women's Day:365 Books by Women Authors to Celebrate International Women's Day All Year.
In the spirit of continuing to celebrate female authors past the confines of Women's History Month, the Internet Archive gathered some of these books into a special collection called Great Books by Women Authors to make it easier to find your next exceptional read. You will also find these books via Open Library as listed below. Happy reading!
GREAT BOOKS BY WOMEN AUTHORS
Leila Aboulela, The Kindness of Enemies
Susan Abulhawa, The Blue Between Sky and Water
Chimamanda Ngozi Adichie, Half of a Yellow Sun
Anna Akhmatova, The Complete Poems of Anna Akhmatova
Michelle Alexander, The New Jim Crow
Svetlana Alexievich, Voices From Chernobyl
Clare Allan, Poppy Shakespeare
Sarah Addison Allen, Lost Lake
Isabel Allende, Eva Luna
Karin Altenberg, Island of Wings
Julia Alvarez, In the Time of the Butterflies
Tahmima Anam, The Good Muslim
Natacha Appanah, The Last Brother
Chloe Aridjis, Asunder
Bridget Asher, All of Us and Everything
Margaret Atwood, Oryx & Crake
Jane Austen, Pride and Prejudice
Mariama Bâ, Scarlet Song
Toni Cade Bambara, Those Bones Are Not My Child
Gioconda Belli, The Inhabited Woman
Karen Bender, Refund
Elizabeth Bishop, Geography III
Katherine Boo, Behind the Beautiful Forevers
Charlotte Bronte, Jane Eyre
Emily Bronte, Wuthering Heights
Gwendolyn Brooks, The Bean Eaters
Lauren Buekes, The Shining Girls
NoViolet Bulawayo, We Need New Names
Judith Butler, Gender Trouble: Feminism and the Subversion of Identity
Leonora Carrington, The hearing trumpet
Theresa Hak Kyung Cha, Dictee
Susan Choi, American Woman
Kate Chopin, The Awakening
Sonya Chung, Long for This World
Caryl Churchill, Top Girls
Lucille Clifton, Mercy
Simin Daneshvar, Sutra & Other Stories
Tsitsi Dangarembga, Nervous Conditions
Edwidge Danticat, Claire of the Sea Light
Meaghan Daum, Unspeakable
Dola de Jong, The Tree and the Vine
Grazia Deledda, After the Divorce
Anita Desai, Clear Light of Day
Emily Dickinson, The Poems of Emily Dickinson
Joan Didion, Democracy
Rita Dove, On the Bus With Rosa Parks
Yasmine El Rashidi, Chronicle of a Last Summer
Nawal El Saadawi, Woman at Point Zero
George Eliot, Middlemarch
Buchi Emecheta, The Joys of Motherhood
Leslie Feinberg, Stone Butch Blues
Elena Ferrante, My Brilliant Friend
Penelope Fitzgerald, The Blue Flower
Paula Fox, Desperate Characters
Lauren Francis-Sharma, Til the Well Runs Dry
Ru Freeman, On Sal Mal Lane
Rivka Galchen, Atmospheric Disturbances
Mary Gaitskill, The Mare
Petina Gappah, The Book of Memory
Elena Garro, First love ; &, Look for my obituary
Louise Gluck, Faithful and Virtuous Night
Nadine Gordimer, The Conservationist
Jorie Graham, Erosion
Linda LeGarde Grover, The dance boots
Paula Gunn Allen, America the Beautiful: Last Poems
Marilyn Hacker, Names
Radclyffe Hall, The Well of Loneliness
Lorraine Hansberry, A Raisin in the Sun
Eve Harris, The Marrying of Chani Kaufman
Saidiya Hartman, Lose Your Mother: A Journey Along the Atlantic Slave Route
Shirley Hazzard, The Transit of Venus
Bessie Head, The Collector of Treasures
Amy Hempel, Reasons to Live
Cristina Henriquez, The Book of Unknown Americans
Christine Dwyer Hickey, The Cold Eye of Heaven
Patricia Highsmith, The Price of Salt
Arlie Hochschild, The Second Shift
Alice Hoffman, Survival Lessons
Sara Sue Hoklotubbe, Deception on All Accounts
bell hooks, Feminism is for Everybody: Passionate Politics
Keri Hulme, The Bone People
Dương Thu Hương, Paradise of the Blind
Hồ Xuân Hương, Spring Essence
Ulfat Idilbi, Grandfather's Tale
Elfriede Jelinek, Women As Lovers
Han Kang, The Vegetarian
Mary Karr, The Liar's Club
Kazue Kato, Blue Exorcist
Rupi Kaur, Milk and Honey
Porochista Khakpour, The Last Illusion
Vénus Khoury-Ghata, A House at the Edge of Tears
Suki Kim, Without You, There Is No Us
Jamaica Kincaid, See Now Then
Barbara Kingsolver, The Poisonwood Bible
Maxine Hong Kingston, The Woman Warrior
Natsuo Kirino, Out
Sana Krasikov, One More Year
Jean Kwok, Girl in Translation
Jhumpa Lahiri, The Lowland
Laila Lalami, Secret Son
Nella Larsen, Passing
Adrian Nicole LeBlanc, Random Family
Harper Lee, To Kill A Mockingbird
Yiyun Li, Kinder Than Solitude
Gloria Lisé, Departing at Dawn
Clarice Lispector, The Hour of the Star
Inverna Lockpezer, Cuba: My Revolution
Alia Mamdouh, The Loved Ones
Dacia Maraini, The Silent Duchess
Ronit Matalon, The Sound of Our Steps
Ayana Mathis, The Twelve Tribes of Hattie
Eimear McBride, A Girl Is a Half-Formed Thing
Carson McCullers, The Heart is a Lonely Hunter
Claire Messud, The Woman Upstairs
Ai Mi, Under the Hawthorn Tree
Gabriela Mistral, Selected Poems of Gabriela Mistral
Nadifa Mohamed, Black Mamba Boy
Lorrie Moore, Bark
You have no groups that fit your search