Have You Ever Been a Protégé?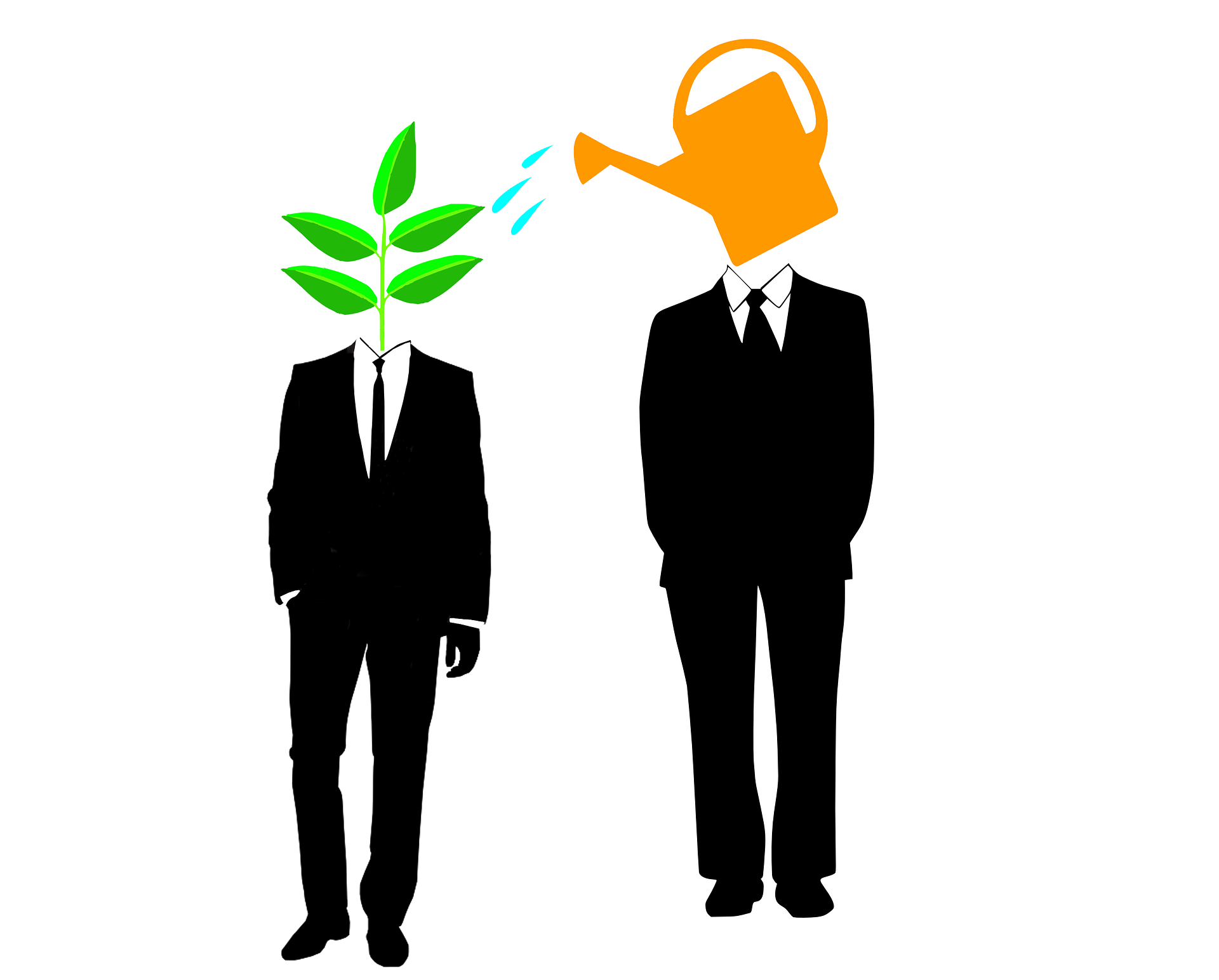 The word protégé is a fancy French word that we use in English. It makes us sound posh whenever we use it and really extraordinary if the word is used to describe us. I'd like to take this opportunity to talk about what it means to be a protégé being mentored by someone ­— not trained, not coached, but mentored. 
I have been trying to figure out exactly what it means to be someone's protégé. I could never picture myself as someone's protégé. That's something that seems reserved for keeners and scholarly types. Even though I am well educated, I was a terribly undisciplined student in grade school. I grew up with no expectation to do homework or get straight A's. The truth is, anything I ever accomplished in my life was pretty much driven by my own desire to succeed. I never had a guide on the side.
I didn't know that I didn't have to be doing everything on my own. I was born on a Saturday and everybody knows that Saturday's child works hard for a living! Do you recognize the poem? 
"Monday's child is full of grace, Tuesday's child is fair of face, Wednesdays' child is full of woe, Thursday's child has far to go, Friday's child is loving and giving, Saturday's child works hard for a living, but the child that was born on the Sabbath day, is bonny, blithe good and gay."
That poem used to run as a commercial on television when I was a kid. I'm not sure exactly who sponsored the commercial, but some charitable organization was letting me know I was in for a hard life.  I was heartbroken as soon as I heard the line, "Saturday's child works hard for a living." It was accompanied by a shot of a young girl sitting alone on the monkey bars dangling her artificial leg. That just reinforced the notion that being born on a Saturday meant I was on my own and screwed for life! It never occurred to me that anyone would want to help me succeed.
Having never really sought out help from someone more seasoned, I went searching the internet for information on mentors. I discovered that most mentor relationships develop naturally. They are not the result of someone asking to have that kind of relationship. I also found out that those who have formal mentors do better than those like me who just wing it. Someone who is as committed to your success as you are can only be helpful. It's a wonderful thing to have someone in your corner, cheering you on, showing you what to watch out for and helping you get past challenges. A friend who has already been there and done that and is willing to share their wealth of experience is invaluable to anyone wanting to succeed. Steve Jobs, Mark Zuckerburg, Bill Gates and Richard Branson all have mentors to thank for their success. 
I have a brother who was born on a Friday, and believe me, he is neither loving nor giving, but he is rich. He grew up with the same level of no expectation that I did. Furthermore, like many successful entrepreneurs, he did not get an education beyond his first semester of university.  Nobody expected  him to become so successful. He was the laziest student ever. I asked him if anyone mentored him either formally or informally on his way to building his empire. It turns out he's had several mentors over the last 30 years or so. That would explain a lot. 
Certainly, having someone show you the ropes has value. As a coach, I give people strategies to change the way they look at things. I see now, how much I really need to do that to further my own career. It's not that I've never had business discussions with others or that I never sought to learn anything from anyone. It really is more about my never making a point of asking for help and relying on someone else's experience to get me through. I read a lot of business books and I do other things to get ahead, but I never sought out a mentor. 
Through all of this, I have learned that a mentoring relationship is less structured than a coaching relationship and what you draw from it really depends on your willingness to learn from the experience of another. You have to be open to taking advice. You have to be willing to reach out to people you admire and ask questions that matter to your development. 
There are many organizations and coaches that are known for teaching people how to be better leaders, but they also encourage good followership. Knowing how to be a good follower is an important part of your leadership development. I've come to realize that protégés are people who master the art of following with purpose.
You may be interested in these jobs
Found in: Talent CA - 3 days ago

---

Coast Capital Financial Management

Victoria, Canada

Full time

What's the job? The Senior Business Analyst plays a key role as subject matter expert and technical advisor for various strategic initiatives at Coast Capital Savings (CCS). · The role will drive business process improvement via the methodical investigation, analysis, review and ...

Found in: Talent CA± - 4 days ago

---

Harpreet Sarao

Surrey, Canada

Education: · Secondary (high) school graduation certificate Experience: 7 months to less than 1 year or equivalent experience Work setting Employer's home Optional accommodation available at no charge on a live-in basis · Note: · This is NOT a condition of employment Work in empl ...

Found in: Jooble CA - 4 days ago

---

JN Pharmassists & Associates Inc.

Bolton, ON, Canada

Full time

Overview · Languages · English · Education · College/CEGEP · Experience · Experience an asset · Work setting · Pharmacy or drugstore