Here's To The Heroes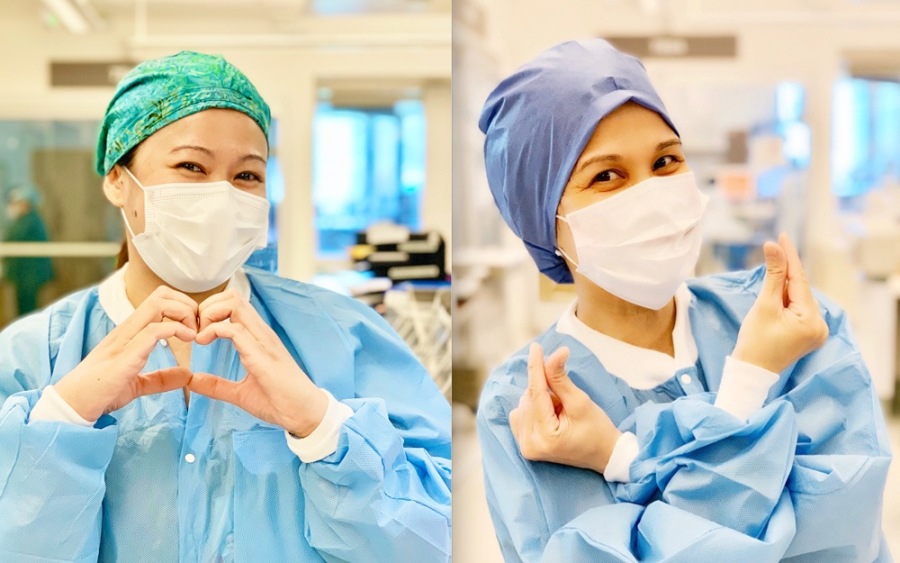 We spend a lot of emotional currency caring for other people in our lives. Some of us even go the extra mile and care about people who aren't in their lives, but out there somewhere and in need of caring for.
These are people I admire. There's a selflessness that caring people have. And without them, I sincerely believe this planet would be a hell of a lot more messy than it already is.
I've always considered myself a caring person, But really only in the intellectual sense in that I will always true and help whenever I can.
But the caring people I am talking about are the ones that don't wear it on their sleeves, and expect adulation and respect.
They just put their heads down and go.
Over the last year, with the Plague hitting just about everywhere on the planet pretty hard, these caring people have really been put to the test.
They have to bundle up to make themselves almost air tight and go into rooms where plague bugs are constantly floating in the air, and help people who are sicker than dogs get better.
This is a hell of a thing that they do. And they do it without complaining, because it's not just what they signed on for, it's what they are.
Over the last year, I met a lot of these people. And I came away from the experience in absolute awe of their compassion, their patience and there perseverance.
In many ways, these people are superhuman. And regardless of the political leaning or level of ignorance of the people that get wheeled into be taken care of, they just do the best they can.
This Plague has really show us one of the most serious defects in our society, which is the inability of way too many people to grasp the seriousness of what it going on.
I'm not sure that it's all their fault. People look for answers and guidance in different ways, and frankly, except for a few countries in the world, most of the leadership that was needed to keep this disease under control was lacking.
Or maybe it was simply because the there were too many who simply didn't listen to the experts all around them who were sending up warning flares all over the place.
But the front line workers could not pay attention to all of that. They just had to tough it out and are still doing just that. To me, that really did, and continues to define true heroism.
But the simple fact remains, that there are way too many people who, for one reason or another, have failed to grasp the seriousness of this Plague.
And the tragic part is that that ignorance, or stubbornness or whatever you want to call it, is only going to prolong our recovery from this event.
And this in turn will have the most harmful effects felt by the very heroes who are giving it all they have every day.
There are literally thousands of people writing posts like this one, in the hope of waking up the people who are treating this disease with flagrant disregard, only because they are buying into the big political football game that is being played around it.
I care, so I will keep on harping in different ways, until this menace is under control, and life goes back to whatever we will define as normal.
So here's to the heroes. Hopefully they can get through this in one piece, just like the rest of us.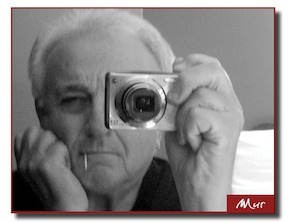 Jim Murray (that's me) is a writer, marketer, editorialist, reader, TV watcher. I have been actively posting on social media since the early 2000s. I live with my wife on the beautiful Niagara Peninsula work with a small group of companies working to make a positive difference in the world.
You can follow me:
On beBee: https://www.bebee.com/@jim-murray
On LinkedIn: https://www.linkedin.com/in/jim-murray-b8a3a4/
On Facebook: https://tinyurl.com/y97gxro4
On Bizcatalyst 360˚ https://www.bizcatalyst360.com/author/jimmurray/

You may be interested in these jobs
Found in: Jooble CA - 4 days ago

---

DGA Careers

Red Deer, AB, Canada

Detail Job title: Senior Commercial Account Manager - 8426 · Location: Red Deer, Red Deer County · Description · The Opportunity: · Our client is looking for a Commercial Account Manager for their office in Red Deer. Are you an experienced commercial broker with a high level of ...

Found in: Jooble CA - 2 days ago

---

Midland Community Healthcare Services

Oro, ON, Canada

MIDLAND COMMUNITY HEALTHCARE SERVICES, INC. · Midland, Texas · JOB DESCRIPTION · JOB TITLE: · PHYSICIAN · DEPARTMENT: · PEDIATRICS/ COLEMAN/ WOMENS SERVICES · REPORTS TO: · MEDICAL DIRECTOR · OES CODE: · 29-1065 , 29-1063 , 29-1062 · FLSA EXEMPTIONS STATUS: · EXEMPT · JOB SUMMARY ...

Found in: Talent CA - 4 days ago

---

Linde

Brampton, Canada

Full time

Credit and Collections Assistant (Contract) - Brampton, ON-23000425 Description Linde is a leading global industrial gases and engineering company with 2021 sales of $31 billion (€26 billion). We live our mission of making our world more productive every day by providing high-q ...