4 years ago · 5 min. reading time · visibility 0 ·
Hey You…Yeah You.…Wanna Buy My Book?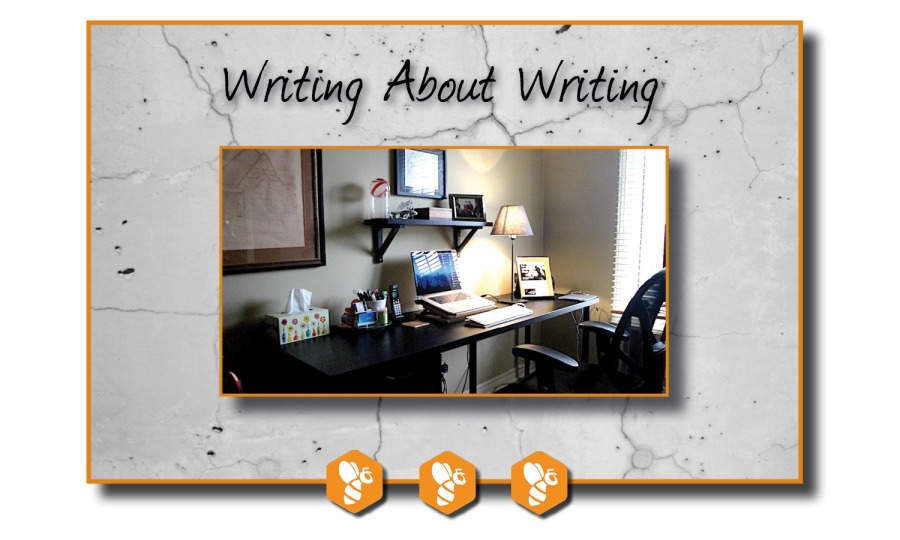 "I wish I could write you a melody so plain

That could hold you, dear lady, from going insane

That could ease you and cool you and cease the pain

Of your useless and pointless knowledge."

                                              Bob Dylan, Tombstone Blues

Author in Source Title
Social and business media sites are filled with people selling stuff. They're selling skills. They're selling advice. They're selling optimism. They're selling ideologies. They're selling political points of view. And they're selling books.
They have books by the ton. They have e-books. And real 3-D books. They have How-To books. They have Self-Help books. They have books that will teach you how to get more success out of your online experience. On Facebook. On Instagram. On Twitter. In The Lumpy Kingdom Of The Mighty Hamsters. And probably very shortly on beBee.
They have books about how to be better worker bees. They have books about how to get more production out of the worker bees you manage. And the list goes on.
There are so many of these books that you could literally spend the next fifty years reading them 8 hours a day 6 days a week. And when you get finished that all you'll have is another 50 years of reading to do.

My Biggest Self-Help Influence Is In Between My Ears
Me
I'm not a big self-help book reader. I read a couple of books when I first started writing professionally. But honestly, I didn't get much out of the experience.
A lot of the writers I know read mostly fiction. They don't like getting advice from people they have never heard of. Because who is to say those people aren't just full of shit? Writers are skeptical. Especially of other peoples' motives in writing books if the self-help/motivational variety.

Small Business Communications For The Real World by Me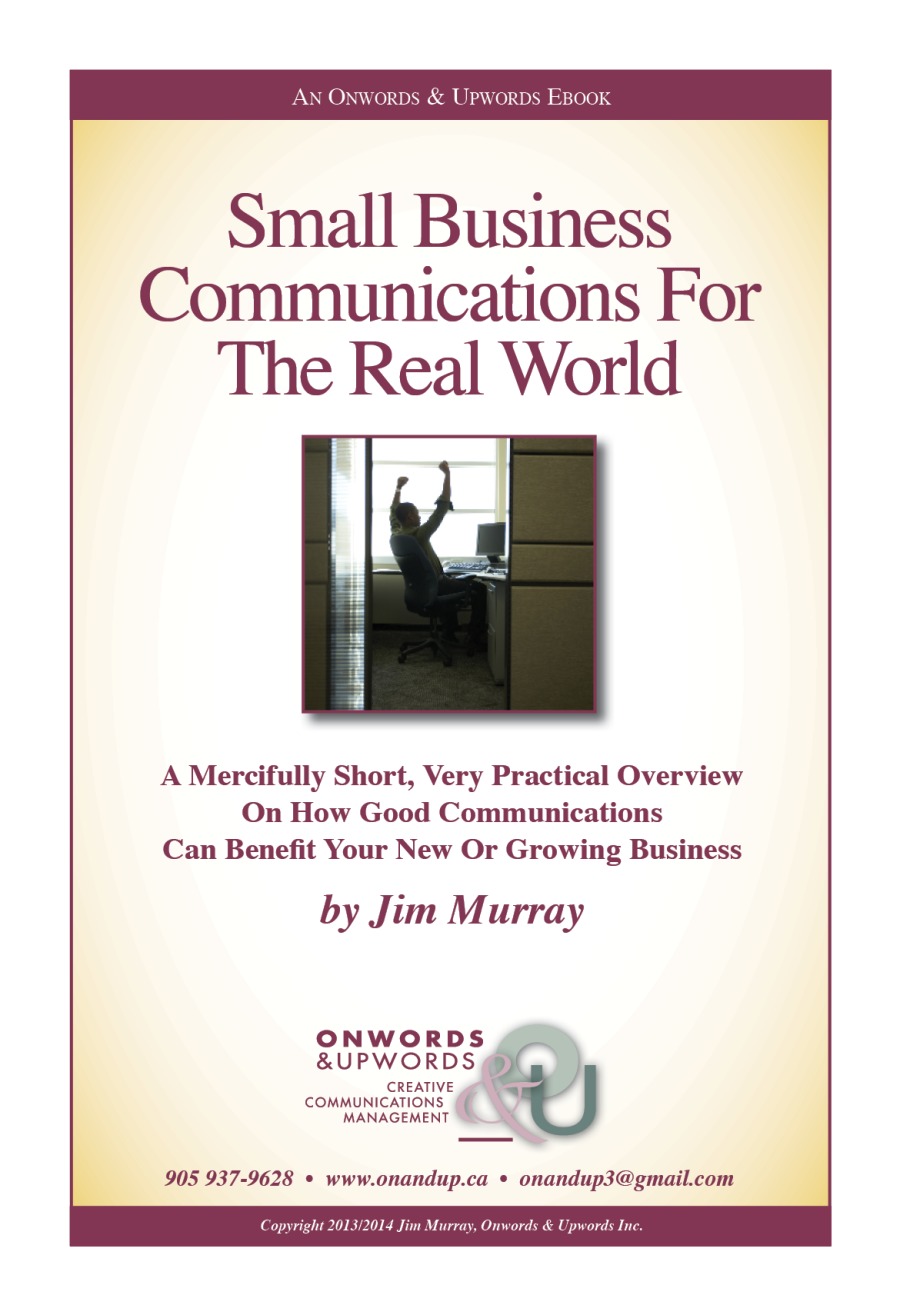 I wrote a little ebook a couple of years ago. It was aimed at small businesses that had grown to the point where they needed to get out and find people like me to help them with their communications.
I didn't write this book in a fit of philanthropic zeal. I wrote it as a piece of self-promotion. I wrote it so that I could get these people to understand just how to go about finding the people they need to find to help them. But it was always in the hope that they would read it and say to themselves, hey this guy's got his shit together, let's hire him.
The vast majority of the books that are written and flooding the market out there are basically the same sort of thing. They are self-promotional. Yeah, sure they can be read like self-help books if the reader chooses to see them that way. But at the end of the day, most of them are just 25 or 50 or 200-page brochures.
The Book Glut

There is something very distressing about the huge glut of books out there.
And I know there is a glut because if you visit some of the groups on LinkedIn where there are a lot of 'authors', you will constantly hear them seeking advice about how to get their 'book' off the ground. This, of course, leads me to believe that the vast majority of these books are stuck on the ground somewhere.
But I digress.
The thing that bothers me is that there are way too many people in social media telling other people that if they want to build their reputations, their perceived expertise and theoretically, their business, they should write a book.
The 80/20 Differential, (shortened down from the bulkier 80/20 Rule Of Almost Everything), states quite clearly that 80% of all the self-help books out there are crap.
This is mainly because 80% of the 'authors' out there are: a) Not exactly sure how to write a book and or b) Probably just lousy writers. Hell, I'm a professional writer with 40+ years of experience and my little well-written self-help book hasn't done squat for me. It's not an easy racket to be in, this book business.

The Hustlers..They Be Everywhere

A lot of people I know on LinkedIn and Facebook keep referring me to guys like Seth Godin and Gary Vaynerchuk, who are allegedly a couple of the top entrepreneurial business gurus out there with books to flog.
I checked them out and honestly (and this is just my opinion) these guys both vaguely remind me of the very first hustle of this kind that I can recall.

The Classifieds Scam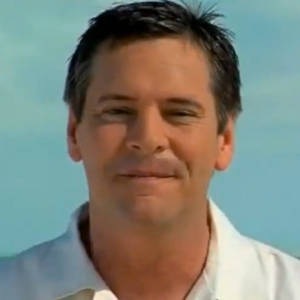 There was this guy. His name is Don Lapree, and he showed up right at the beginning of the infomercial era on television. He was kinda squirrely looking and you could tell he was up to no good.
He was the guy who was going to make you rich by showing you how to make millions from running little classified ads in the newspaper. He had a little book about it. And basically, the book was all about how to make money running little classified ads selling the book about how to run little classified ads to sell the book.
This guy blew my mind totally because I am a marketer and what he was doing was so pure and at the same time so full of shit that you just couldn't help but admire the fact that he was doing nothing but taking your money and blowing smoke up your kilt in return.
It was pure genius. And I know that it made him rich because one of his subsequent informercials was shot on the deck of his huge yacht, where he was surrounded by a couple of bikini clad bimbos and looking very well-to-do. So, in the Trump era, what more proof do you need.
There are hundreds of hustlers like that out there in the ether. And they are there precisely because people are so freakin' incapable of motivating themselves that they will glom onto just about anything to keep from sinking. Not everybody. But enough to keep the hustlers living well.
I used to watch all these Tony Robbins infomercials, not because I was any kind of fan of his, but because I was fascinated at the way he could spin his bullshit and get people are revved up, by actually not saying very much of anything.
But you know that stuff really has a very short half life after the performance is over. People leave. They read the book. They forget about it and revert to the state they were in before they went to their Tony Robbins show. Not everybody, but probably 80%.
The Real Motivators

The real motivators are rare as hen's teeth. John F. Kennedy was a real motivator. Steve Jobs. Bill Gates. Jimmy Carter. Elon Musk. Mother Teresa. Gandhi. These are the big time motivators. They move people. They move mountains. They become movements.
And in just about every field you'll find one or two of solid motivators. The people who are the icons.
And you know what? They don't write self-help books. They motivate by example. They have the ideas. They do the work. They carry the stones. They create leaders. They inspire just by being who they are. They may have books written about them. Or they may write books about their industry…but self-help, not so much.

There Is No Self-Help Book Written That Will Really Change Your Life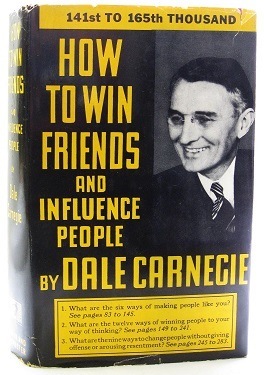 Why? Because changing your life is all about your own very personal commitment to doing whatever it takes to affect that change…and doing it yourself. A collection of words that someone wrote to try and motivate you can only go so far and, at best, it's just one influence of the thousand or so it takes to affect real change. The life changing stuff is all, and by all, I mean 100%, internally generated.
It's about mastering your craft.
It's about figuring out your strategy and making contact with the people who you need to make contact with.
It's about picking up that phone. Or sending that email. Or working that room at a network function.
It isn't fervent devotion to the search for inspiration and hoping for the best. Because that's the magnet for the snake oil salesmen who are lurking behind every rock. I might even be one myself if you are so inclined to believe that. If you are you, can download my book, read it and hire me. LOL.
In Conclusion

Now I know that a lot of people will take issue with some of the things I have said here. But just remember my blog, my opinion. Your blog, hopefully your opinion.
That's how it works out here in the big bad world.
But I do hope that, if nothing else, I have been able to impress on you that the most important kind of motivation you will ever experience in your life is the kind that itself-generated.
By all means, open yourself up to as many influence as possible, but don't delude yourself into thinkingthere is some magic button out there that you can push and start living the dream. It's 40 miles of bad road and hard learning before things start to show sighs of smoothing out. IMHO, of course.
Live long and prosper. jim out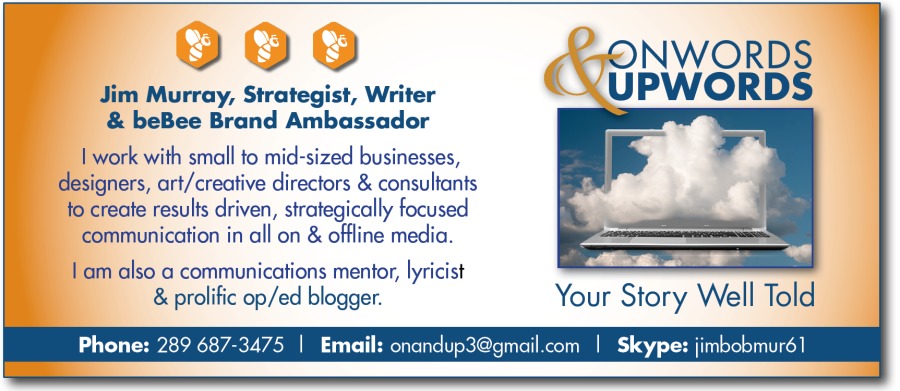 If your business has reached the point where talking to an experienced  communication professional would be the preferred option to banging your head against the wall or whatever, lets talk.

Download my free ebook