How The Past Four Years Can Affect The Years To Come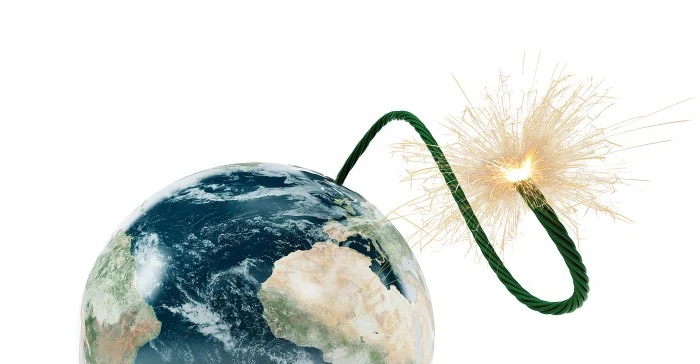 For the last several weeks I have been actively striving to avoid writing anything about Trump. I was able to do this because well, he was just another private citizen now, and because he's no longer president, I no longer found him interesting.
As an intellect, Trump  isn't very interesting at all. He doesn't really have any innate intelligence to speak of. He always talks in generalities and is never really able to back up any of his positions with facts.  The only thing I will give him credit for is that he perfected the art of being vague or even vacuous, but delivering it all with confidence.
I believe the only reason he got elected, besides the political skullduggery that went on, was that there are millions of people in America who see him as an authority figure, simply because they watched him play one on a moderately successful TV show.
These are people who are not really all that literate, even anti-intellectual. They watch a lot of TV and get their insights, political and social, from the fantasy world inside the TV.
These are people that are part of the massive cult of personality that industrialized countries need to have in order to have a worker bee class that will do all the nasty work that needs to be done and be just smart enough to do it well but not smart enough to question the systems that drive it.
Trump's handlers, (because I don't believe that Trump was smart enough to figure it out himself), taught him how to appeal to those people. Hug the flag. Scream America first. Bitch and moan about how the world has taken advantage of their country. Create a divide between the left and the right and position the Democrats much further to the left than they really are. Create the illusion of caring about the everyday people. Become their hero. Their saviour. Their idol.
And what do you know. It worked. It  helped that the Democrats had a women to run against him, and a woman who had come with some baggage that he fully exploited.
And now, it's four years later. His presidency was, for all intents and purposes, a complete disaster. He gave massive tax breaks to the rich, added several trillions to the national debt. Blew every opportunity to score international  diplomacy points with the countries the US needed to have on board in order for their economy to grow. And, of course, his epic fail with the Covid pandemic that has killed more than half a million of his people.
And through it all the loyalty of his flock remained strong. Such is the power of the cult leader. Such is the weakness of of the cult following.
What will happen to America in the years to come is anybody's guess. The Republican party very much appears to be stuck in the deep tire rut of being the Party of Trump, which means they have to be diametrically opposed to everything that the Democratic party wants to do.
The right wing movement in that country doesn't seem to be weakening. Which means that there could be more attempts at insurrection. And a chance that a Republican could win the next presidential election.
None of this bodes well for the world at large, which through technology, has the ability to bring countries together to develop common strategies to fight for climate change, to build a new green industrial base, and to help Africa develop the technology it needs to be part of that fight.
There is no room in our world for isolationist thinking anymore. It has to be all inclusive simply because the biggest threats of plague and climate change don't have borders or political leanings. The world needs, more than any time in modern history, to pull together if we are going to survive as a species on this planet.
All around the world, fires are burning, floods are happening, shorelines are being eroded by rising sea levels, heatwaves are burning, draught is a fact of life and millions are on the verge of starvation from crop failures.
The climate change the world should be working to prevent in a unified way is already happening. And it's only the beginning.
Countries all around the world look to nations like America to provide leadership through these threats. But if that country is so divided and it can't show that leadership and make it work, we will be, sooner or later, well and truly fucked.
This is no longer me being a pessimist. It's me being a pragmatist. The time for dicking around with the problems we are facing is over. It's time for decisive and unified action.
We need to get by our political and ethnic differences and start pulling together as a human race. It's not that hard to do and the alternative, sadly, is unthinkable.
PS: This is an interesting article, on the same basic topic.
https://thriveglobal.com/stories/why-is-the-world-going-through-so-much-turmoil/
 

You may be interested in these jobs
Found in: Talent CA± - 4 days ago

---

Sutlej Investments Ltd.

Surrey, Canada

Education: · Secondary (high) school graduation certificate Experience: Will train Tasks Bring clean dishes, flatware and other items to serving areas and set tables Carrying and replace linen Clean and sanitize items such as dishwasher mats, carts and waste disposal units Clear ...

Found in: Jooble CA - 3 days ago

---

Evolution Americas

Burnaby, BC, Canada

Full time

Evolution is a market-leading developer and provider of products and services for online casino entertainment. Our excellence is driven by over 16,000 EVOlutioneers across 30 markets worldwide, working in product innovation, software development, IT solutions, game hosting and bu ...

Found in: Talent CA± - 4 days ago

---

FRASER FRAMING

Vancouver, Canada

Education: · Secondary (high) school graduation certificate Experience: 1 year to less than 2 years Work setting Construction Various locations Renovation Maintenance and repair Commercial Residential Tasks Read and interpret blueprints, drawings and sketches to determine specifi ...