5 years ago · 3 min. reading time · visibility ~10 ·
How to Be a Great Customer. Yes It's Worth It!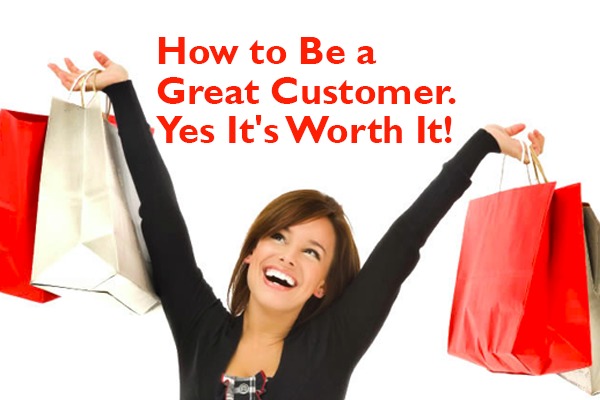 Sarah Elkins' post, "Get Extraordinary Service, Be an Extraordinary Customer," inspired this one. I could just as easily have titled it, "We're All Idiots Sometimes." I enjoyed Sarah's post where she describes unusual steps taken to ensure a superior customer experience. 
It's those extra steps that endear us to our customers, and them to us.
Customer Experience is a hot buzzword. It's also a two-edged sword. It's a two-way street. 
The service provider and the customer each have a role in its success.
Many of you know that I sold my restaurant and bakery in the Fall of 2014. I had an itsy-bitsy regular menu and a big honking Table d'Hôte. I relied on my suppliers to keep a constant, varied stream of available dishes.
My tech background allowed me to cost dishes on the fly. My staff didn't need extensive training every freaking time I pulled a new recipe out of my butt.
There was synergy in my kitchen.
I would often get offered some deal before lunch and it would be on the menu by 16:00.
This morning, I as I re-read Sarah's post, (yeah, I liked it that much) my cell phone rang. It was one of my old suppliers.
He had a problem.
A nearby restaurant ordered 20kg of deboned chicken thighs. (That's 44 pounds for you Yanks and Brits.) 
The supplier shipped them bone-in instead of deboned.
Ooops.
Poop happens.
It was a clerical error. The order was entered as bone-in. The customer was billed for bone-in. The rep offered the restaurant three choices.
He would deliver the 20kg of deboned thighs within the hour. (He was in his car doing just that when he called). He would also bill them as bone-in by way of apology. 
The bone-in thighs were, of course, unsaleable. He offered them to the restaurant at C$1.50 the kilo. That's about C$0.67 a pound. Wow!.
The restaurant could choose either option or both.
I think he was doing a great job of making up for a mistake. A good supplier is not one who never makes a mistake. We all make mistakes. 
I define a Good Supplier by what he/she does when that inevitable mistake happens. It's when the shit hits the fan that you can tell who is who.
The Chef answered, "Get me my stuff, NOW! Take your crap back!" Well, he actually said, something like, "J'men Crisse-tu de tes problèmes? Reprends t'es maudites marde de cuisses pi amenes-moi mon stock l'a l'a!"
I know that Chef. He's a good guy though a little high-strung. His tightly orchestrated ballet just bit the dust. He was hot under the collar. 
He wasn't thinking clearly.
Poker great, Daniel Negreanu, said, "When you play the big tables, it's best to check your balls at the door."
That also applies to business. 
Passion is good. But, not when it interferes with business logic.
20kg of bone-in thighs becomes 13-15kg of boneless thighs in about an hour. The bones are perfect for stock.
No prep-cooks available? They can be hot-oven baked and hand deboned after cooking. That would make great chicken pot pies, vol-au-vents, etc, etc, etc.
Deboned thighs are the tastiest part of the chicken. Breast just have a better PR department. The possibilities with thighs are nearly endless. 
Worst case scenario? Just freeze the darned things for later use.
The Unwritten Agreement
There is an unwritten agreement between suppliers and consumers. Good consumers usually get good service. Good suppliers usually get good consumers.
The supplier held up his end of this unwritten agreement. The Chef didn't. He wasn't obliged to accept the concession. He was obliged to decline politely.
And, no, the customer is not always right. Sometimes the customer is an idiot. Heck, aren't we all idiots at one time or another!?
Back to the phone call. 
The rep knew me of old. He asked if I knew anyone who could use 20Kg of bone-in thighs "au plus sacrant, tabarnak!" 
That's Québecois French for "very soon."
I asked how much. He told me.
I don't have a restaurant anymore, but I do have a freezer. I was thrilled to take them off his hands. Anytime I can buy $180 worth of something I use often for $35, I'm a happy camper. 
He dropped them off and we chatted over coffee. That's when he told me this story. He also confided that I was the seventh call he made to get rid of those thighs.
Seriously? What's with people?
Great Customers get Great Experiences.
When we talk about Customer Experience, let's remember that it's a two-word concept. It's a two-way street. The Customer is an equal partner in its success.
The supplier provides the framework. He maintains it. He improves it Kaizen-style. At least, that's what he should be doing.
The customer decides the experience. The customer has his/her role to play.
Some readers will argue that we must give the same level of service to ALL customers. 

I agree. That's not what I'm talking about.
I'm saying that your service is just half the story. The Customer is the other half. 
By all means, make your half as great as humanly possible. That part you can control.
You can't control the other half. At best, you can only influence it.
As a consumer, I just ask for fair, honest, polite treatment.
As a supplier, I ask for the same.
I don't think that's too much to ask. 
What do you think?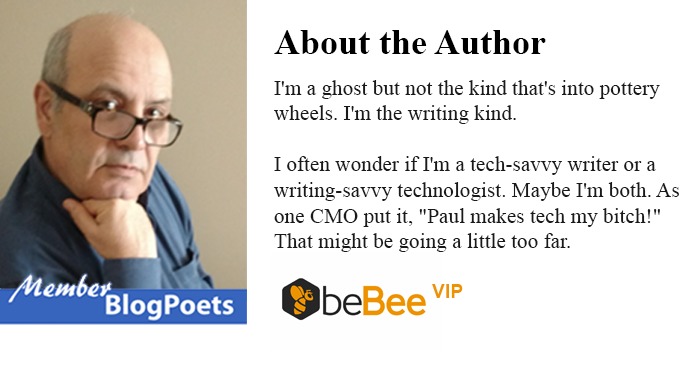 ""