5 years ago · 3 min. reading time · visibility 0 ·
How to be Headhunted...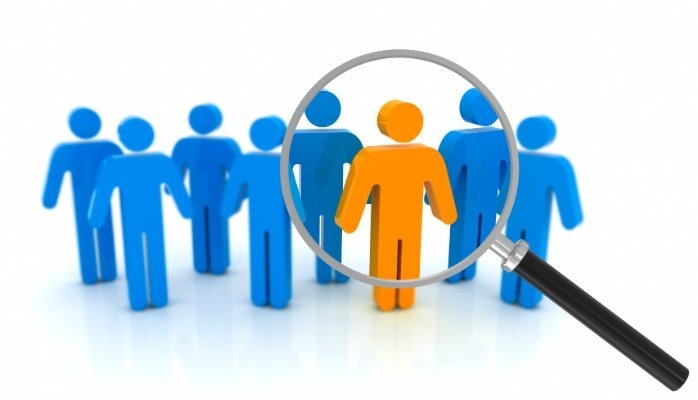 Let me start this post by saying that I am very happy in my current position and am not actively seeking a new career move.  
But then, that is exactly the position I was in when I was recruited for my current role.
But first, some background.
In a CIO's toolkit, the ability to be self-aware of one's principles, strengths, and weakness is foundational to success. I have taken practically every professional assessment known to leadership consultants (except for the surveys in the back of Cosmopolitan), and I have a pretty good understanding of how I'm wired.
I have a problem with the mundane, the ordinary, and the thought of coming in to work everyday just to keep things operating at the lowest possible cost makes me shiver.  The world needs managers. There are a lot of people gifted in the art of management.  They don't need me in the position because they wouldn't be happy with the results. 
I do have gifted managers on my team and rely on them heavily, but I know I excel at building an exceptional team and steering the ship into the future.
As such, I have always looked for significant challenges in my positions - starting a new software development company, putting the team together to support a brand new medical school based on a distributed delivery model, shepherding the turnaround of a large IT department, or having the opportunity to do IT in a way that people thought impossible.  I've had a good ride.
I've also been quite vocal in my Social Media activities about the wonderful things my teams have done, as well as share the lessons I've learned over the years.  I have a unique moniker, and as such, one can learn much about my professional life by entering my name into a search engine.
I'm easy to find.
Enter the headhunter...
In my last role, since it was so easy to find me, that I led IT at a large college,  and my skills and experience were somewhat of an open book, I would receive calls and emails from recruiters on a regular basis.
I recognize that recruiters are just doing their job when they approach, and as such, I would typically send them a polite 'no thank you' reply... and I would go on with my happy life.
My challenge is when I received a call from a recruiter who obviously took the time to research my background before the call, and presented me with an opportunity that checked off all the boxes in what I wanted out of a career.
It wasn't a quick process, mainly because I was happy where I was, and needed to be sure that the organization really understood the scope and challenge of what they were asking this new CIO position to do.  After going through a rigorous process of interviews and exercises, we came to an agreement and I started my current role. 
That was over seven years ago, so obviously the fit was good.
But I have shared all of this to make the following points.  If you are looking to advance your career through the services of a recruiting firm, you have to remember the following:
Recruiting firms work for their clients, not the candidates.  It is not about finding you a job, but finding the best client to fill the position.  I'm surprised that some 'long in the tooth' CIOs still have this misconception.
Being 'visible' on social media (beBee, LinkedIn, Twitter, blogging) can truly help recruiters short list you as a candidate. The dry, fact filled resume on Workopolis is necessary, but doesn't provide a recruiter with a sense of who you really are.
Good recruiters do their homework.  As a potential candidate, it is obvious that you are dealing with a 'newbie' when you are presented with positions that have no connection with your skills or current role. I was convinced to go to the next step because there was a great match.
So, if you are looking to change your career, I would suggest that you do the obvious - send your resume to leading search firms, but better yet, that you ensure that your beBee and LinkedIn profiles are up to date and your social media presence reflects who you really are.
If you are a recruiter reading this... I am happy where I am, but that doesn't mean I won't have a discussion about an exceptional opportunity.
________________________________
Image: Used under Creative Commons License
Please note that a version of this post was previously published on LinkedIn.
About the Author: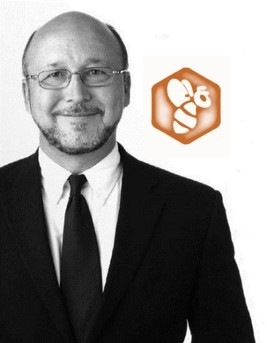 I'm the Chief Information Officer for Appleby College, in Oakville, Ontario Canada, where my team is transforming the delivery of education through innovative application of technology.
I'm convinced that IT leadership needs to dramatically change how IT is delivered rather than being relegated to a costly overhead department.
In addition to transforming IT in my role as CIO, I look for every opportunity to talk about this... writing, speaking and now blogging on BeBee (www.bebee.com/@kevin-pashuk) , LinkedIn, ITWorld Canada, or at TurningTechInvisible.com.
I also shoot things... with my camera. Check out my photostream atwww.flickr.com/photos/kwpashuk