4 years ago · 3 min. reading time · visibility 0 ·
How To Figure Out If You're a Real Writer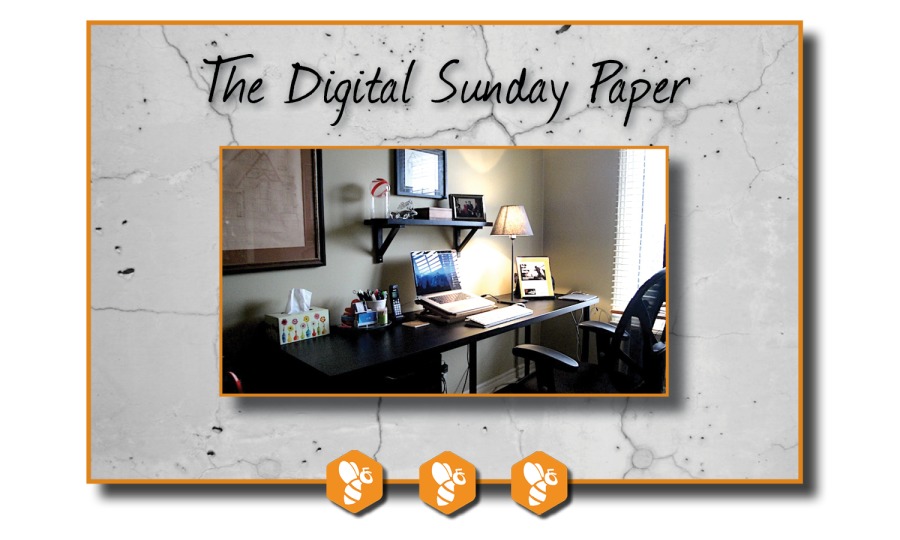 A lot of business coachy types will tell you that it's unhealthy to become obsessed with your work. They obviously aren't talking about writers.
Writers...I mean real writers, not just those people who have a job title called writer, or people who play around with writing for fun, or a lot of you out there who just write to fill up your content quota on LinkedIn, real writers need to be obsessed with writing.
And it's not unhealthy. In fact for some writers,(myself included), their obsession with writing is the thing that actually prevents them from becoming obsessed with other things that can really hurt them. Like booze and drugs and other extreme forms of behaviour.
I don't know many real writers. I know a few. Some of them are friends. But most of them don't really have time for friends. They barely have time for anything other than what they do. This is not a bad thing if that's what you want. But it is possible to be a high functioning writer and still have a life, a family, a couple of friends, maybe even a hobby. But for real writers, their hobby usually ends up turning into some other kind of writing.
I have been writing since I was 16 or 17. I started in the time before computers. My first typewriter was a Olivetti portable, and I was a master at applying whiteout. When I got my first IBM Selectric, I thought I had died and gone to heaven. Interchangeable font balls, built-in correction ribbon, a back up key and electricity. Man, that was living. And the sound of that ball hitting the paper was like an aural aphrodisiac.
Little did I know that only a few years later, a company called Apple would change my life again, with a strange little box called a Macintosh SE-20.
Writing At The Speed of Thought. Oh Boy!

To a real writer, this mode of creativity, this ability to write closer to the speed at which the thoughts formed in your head, was a genuine narcotic. And I took full advantage of it. It was around this same time that my skills really started to mature, and every time I sat down at that computer and all the Macs that came after that, right up to the high powered Imac I am writing this on, I just let it rip.

ADD, OCD or Just Plain FUN?

At one point I I started to think I was suffering from attention deficit disorder, because I liked to write so many different types of things. But my wife told me that that would only be the case if I kept abandoning whatever I was doing to do something else. But I didn't. I always finished what I started. So I guess I was more OCD than ADD. But who cares. I was having a ball.
Most of the real writers I know are not quite as diversified as me. But that's because they have found their passion in a single vertical writing silo or two. And my attitude is that it takes all kinds and more power to them.

The Why Of It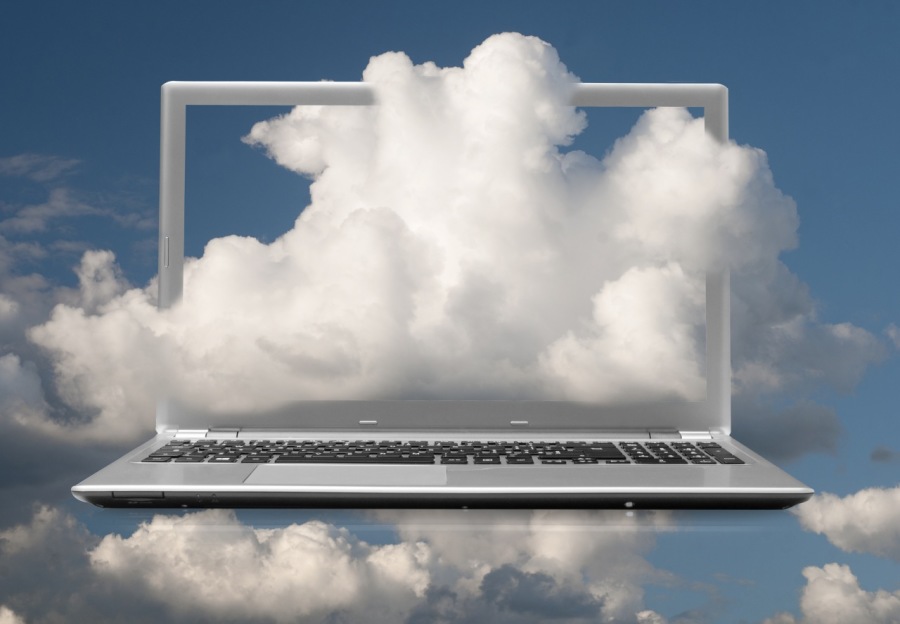 It wasn't until recently that I ever really thought too much about why I was doing this. I don't think writers do.
Oh sure, the commercial communications work I do has a very specific purpose, which is helping the companies I work for grow their businesses. And that is extremely gratifying and I'm pretty good at it.
But beyond that, it's a mystery. The other day I wrote a lyric that I liked. At some point in the future I will go back and tighten it up. yesterday, I wrote a web site for a new consulting business I'm getting involved in. Those are two wildly different things. And it's the test of the real writer's ability to be able to attack them both with equal passion.
I'm lucky in that regard because that's never been a problem for me.
The Symptoms Of Real Writer-itis

The way you find out if you're a real writer is if you exhibit and or all of these symptoms:
1. You write every day and write as much as you can.
2. You read a lot, preferably the work of other real writers.
3. You have found your passion and are not freaked if it's more than one thing.
4. You understand that if you're not enjoying yourself, you should quit before you become depressed.
5.  You accept the fact that you will repeat Steps 1 and 2...till your time is up. No retirement allowed.
6. You always end whatever you are writing when you have said all you want to say.
Like I am doing now.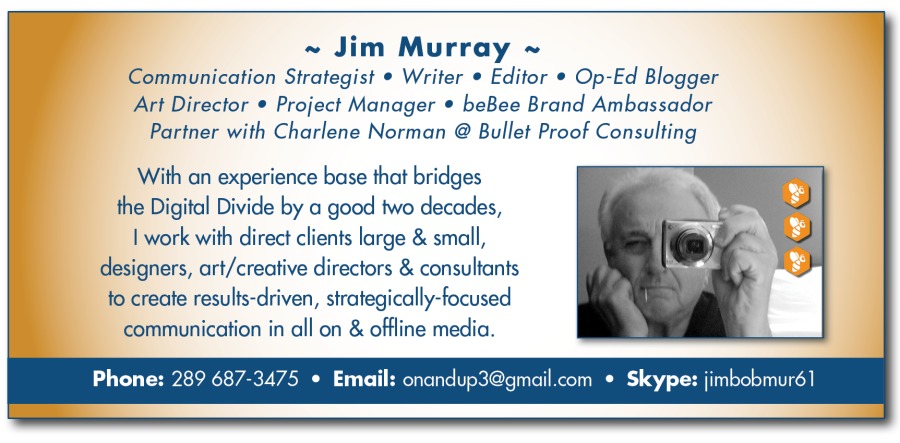 Jim Murray is a communication strategist, writer, art director blogger and beBee brand ambassador for Canada. His partner, Charlene Norman is a business systems and operational analyst. Their collaboration is called Bullet Proof Consulting, headquartered in St Catharines, Ontario and designed to serve forward thinking businesses in the Niagara and Golden Horseshoe regions of Southern Ontario. Web site coming soon.
You can find out more about us at: http://tinyurl.com/y9zc9gvx
"""