4 years ago · 3 min. reading time · visibility ~10 ·
How To Lose Friends & Piss Off A Lot Of People On Social Media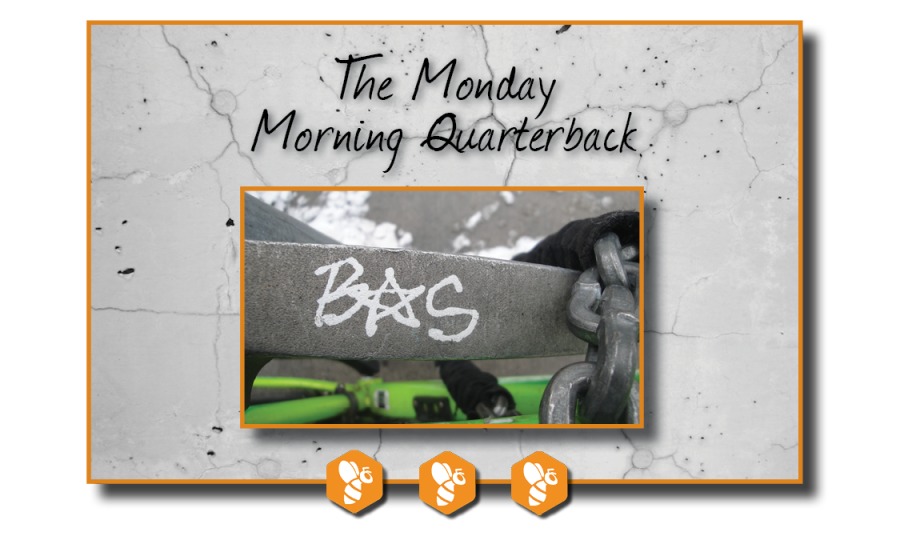 Preface: A while ago, I had coffee with a very good friend of mine who is one of the smartest marketing strategists (and human beings) I know. He's been in marketing in almost every capacity you could imagine for a lot of years.
While we were chatting, he let it drop that he was pretty much out of marketing (into book editing) and was reasonably certain that he had no intention of going back to it.
When I asked him why, he simply said…"I am sick to death of the concept of branding being used by everybody and their uncle. It's one of those things that means nothing and yet, everybody keeps trying to convince their clients that without it they are doomed."
Oddly enough, I simply could not argue with that. And that is kinda what inspired this post.


Branding....Bullshit or Not Bullshit?

Over the years I have spent a lot of time here on social and business media and one of the most common occurrences that you see here is people talking about branding.
A lot of these people call themselves branding specialists, and talk about branding like it is some sort of universal necessity.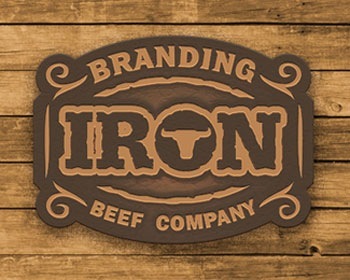 They analyze branding, build personal brands for themselves, discuss and comment about how various things affect branding and about the importance of branding to any company who wants to be seen and noticed in the world.
They argue about whether or not a company is well branded. Their lexicon is filled with expressions like: brand building, brand integrity, brand equity, branding parity, power branding, brand engineering, weak branding, branding methodologies, enhancing your brand, even re-branding, although I have never been able to figure out what that actually is.
Somebody I know has even made a whole enterprise out of a concept called Sticky Branding, and he's done a hell of a job.
You can even have a brand in a vertical silo like your social media brand or your personal brand.
Man, that's a lot of branding. And maybe just a lot of overheated carbon dioxide.
There Are 2 Issues Here

1. If you ask the question on beBee or LinkedIn like "What Is Branding?", you will get back as many different answers as there are respondents. So that's confusing to start with, especially if you are some kind of client who is talking to a bunch of 'branding' experts trying to decide who to work with.
2. The one thing that is never really acknowledged in all this branding talk is that the consumers out there in the real world, and they could be individual or business consumers, really don't, at least in my experience, care at all about branding.
Branding, it could be argued, is one of those terms that only means something to the people who call themselves 'branders, brand builders, brand architects or branding experts' and the maybe some of clients they work for.
Outside of that rather tiny universe, it means nothing, Brands are not brands to the vast majority of us. They are products. They are processes. They are services. They are experiences. They are destinations, They are companies. They are corporations. They are institutions. They are people who do certain stuff.

How Did It Come To This?

Back before most of the so called "branding experts" came into being and started hacking the word to death, trying to convince anybody who would listen that building a strong brand was Job #1 for every company out there, I used to work in advertising. You remember advertising, don't you?
In fact I worked at one of the best packaged goods agencies in the world. The only time the word brand was used was as an adjective, as in "brand spanking new" or if we were doing something with cowboys and cattle in it. In other words, branding was really just one of many utilitarian adjectives.
The products I worked on were all brands in the technical sense, but nobody ever called them that. Nope, we just thought about the customer and how to get them to buy our stuff as opposed to the stuff that other packaged goods agencies were helping market.
I'm not sure how the word branding even got into the marketing lexicon. But honestly, if you're doing your job right, meaning if you are identifying the right customer for your client's product or service, finding out what it is they are looking for in that product or service, and figuring out a compelling way to give them that, you don't have to worry at all about 'branding'.
Because, quite simply, you will have something way more important…sales.

Now That You Hate Me... (LOL)

Now I'm not naive. I know that this little post isn't gonna get all the branding types to stop chanting whatever mantra they have been chanting. It's gone too far for that.
Hell, I even use the term Brand Ambassador to describe myself here on beBee. But I don't consider that hypocritical or anything, although cheerleader or Walmart greeter would probably be more accurate descriptions.
Branding is a reality, especially on places like Linked in and even to some extent here on beBee, no matter how overworked a concept I think it is.
No, in fact, I want everybody to keep coming up with ways to dimensionalize branding and screw it right into the ground.
Because while they're doing that, I'll be out here waving at customers with a solid proposition and some kind of idea that will get them interested in my client's product or services, (or my own) without having to wade through the deep blue ocean of bubbly goo called 'branding' to get there.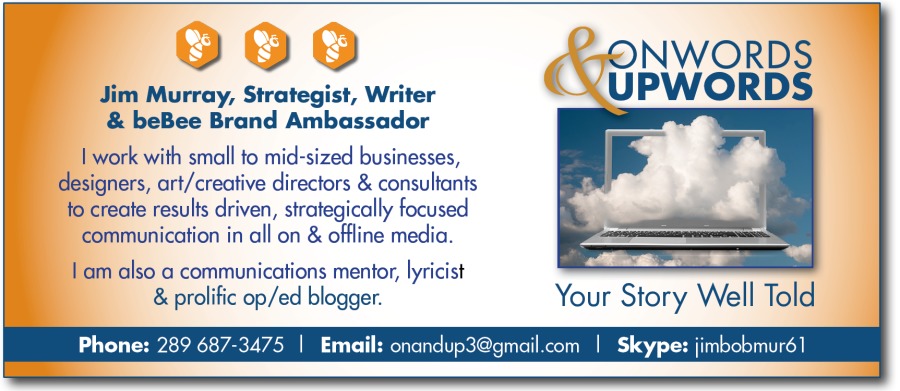 If your business has reached the point where talking to an experienced  communication professional would be the preferred option to banging your head against the wall or whatever, lets talk.
Download my free ebook