How to Stay Healthy While Snowmobiling This Winter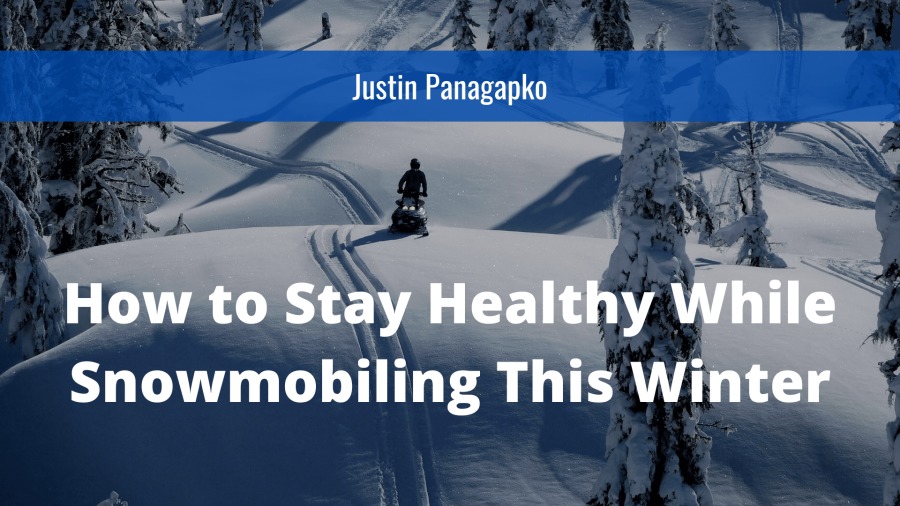 As the shadow of the COVID-19 pandemic continues to loom over the nation, people are turning to outdoor recreation. Snowmobiling is a popular option. Enthusiasts are in the open air, they are socially distant, and their faces are covered, reducing the spread of the virus. Before taking to the trails, there are tips snowmobilers can follow to stay healthy while enjoying one of America's favorite pastimes in the winter.
Remember to Respect Personal Space
Flying over the snowy trails may give riders a false sense of security from COVID-19. It's still essential to keep at least six feet between any other people encountered throughout the day. This especially holds true when helmets are removed. Face coverings should still be worn to cover the nose and mouth. When riders stop to eat or have a drink, they should either sit on their sled or stand a safe distance from others. Masks should be worn until seated when enjoying indoor dining. Avoid crowded areas and find a more private location when it's time to take a break. Steer clear of high fives and hugs. Stick with an elbow bump or a wave.
Don't Share Gear
Everyone should have their own helmet, gloves, and riding clothes. Goggles or masks should not be passed along to other riders. When a day of wintery fun comes to an end, be sure to sanitize everything. Winter hats and gloves can be tossed in the wash. Heavy jackets and riding pants can be hung in the garage or inside the snowmobile trailer. The machine can be wiped down as an added measure of caution.
Pay Attention to Personal Hygiene
Hand sanitizer is a go-to resource to carry while out on the snowmobile trails. Washing frequently with soap and water is more difficult while riding, but is still the best way to fight the virus. Riders should always cover their cough or sneeze with a tissue or by using the crook of their arm. Anyone who is not feeling well should stay off the trails. Those who are at high risk of complications from the virus should take extra precautions to stay safe. All riders should pay attention to any symptoms that may be indicators of COVID-19.
Originally published to justinpanagapko.org.
You may be interested in these jobs
Found in: Talent CA - 5 days ago

---

Saputo

Montreal, Canada

Full time

At Saputo, our best comes from our people. We're a talented and caring team with a longstanding history of excellence. Since our first days delivering cheese on a bicycle, we've grown into a leading global dairy processor by staying true to the culture that defines us. Each of ou ...

Found in: Talent CA - 7 hours ago

---

McDonald's

Granby, Canada

fulltime

Full-Time Crew Member · We are more than just your local restaurant. We are a collection of hardworking small-business owners. · Did you know that from coast to coast, we serve delicious choices to more than 2.5 million people in over 1,400 locations every day, or that we have p ...

Found in: Talent CA - 23 hours ago

---

Robert Half

Burnaby, Canada

Permanent

Our client in Burnaby is looking for a controller (hybrid). The Controller is fully accountable for the timely preparation of accurate financial statements, accounting and financial activities, and to support the Director, of Finance and CFO in achieving the strategic financial a ...