If I Empower You, You are Still Within my Power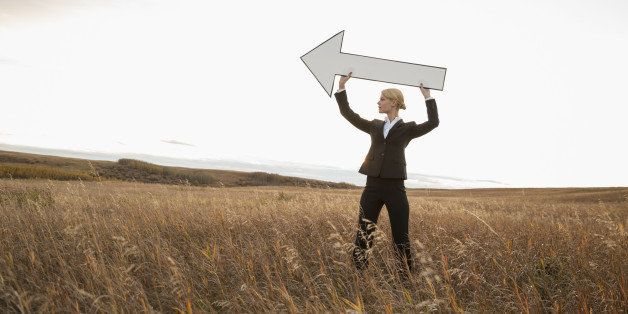 Your faithful correspondent has been a long-time proponent of self-empowerment, writing extensively about its role in effective leadership. It's something many of us have struggled with during our careers, getting locked into subservient mindsets and behaviours.
Heroic Leadership – those in positions of authority have all the answers and power – has unfortunately permeated society, and in some ways emasculated our collective ability to speak truth to power, whether it's within organizations or how we assert our desires to elected politicians. Heroic Leadership is an anachronism in today's society and economy, and will become a liability to organizations and governments as we proceed deeper into a very uncertain future.
We've become enraptured with charisma, misinterpreting it for leadership. We underestimate our own capacity for helping effect positive change within organizations, our communities, and the world at large. One glimmer of hope is Generation Y (Millennials), which has been desperately trying to exert its mark in the labour market but which was creamed by the Great Recession of 2008-09 and dealing with its fallout since. On its heels and now entering the working world is Gen Z, which is showing some positive signs of self-assertion and self-empowerment.
There is hope. The sun always rises.
Two authors and consultants who influenced my thinking in the past are Harrison Owen and the late Angeles Arrien. Both base their work on Native American spiritual teachings. Arrien's excellent book The Fourfold Way: Walking the Paths of the Warrior, Teacher, Healer and Visionary serves as a guide to how we can live in greater harmony with the Earth, how we can develop better relations with one another, and how we can improve our personal leadership. Her words have helped guide me for the past three decades: Be open to outcome, not attached to it. In a world of chaotic change and turmoil, these simple yet wise words serve us well. Check out her work and especially this book.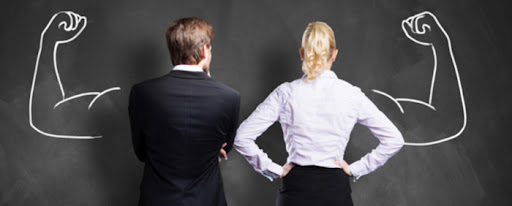 Harrison Owen is the creator of Open Space Technology and author of several superb leadership books. In his work in Open Space Technology and through his writings, Owen talks about Four Immutable Laws of the Spirit, which help us to understand acceptance of an experience and then how to be creative with it. This approach contrasts with how we, as a society, prefer to resist change or force it in a certain direction:
1) Whoever is present are the right people,
2) Whenever it begins is the right time,
3) Whatever happens is the only thing that could have happened,
4) When it's over, it's over.
Reflect for a moment on this statement that Owen makes in his book The Spirit of Leadership: If I empower you, to some extent you are still within my power.
How often do we hear the Heroic Leadership refrain about "empowering employees." In reality, no one can empower you; you can only empower yourself. The role of senior corporate leadership is to set the context, to create the environment where collaboration is fostered, creativity nurtured, mutual respect ingrained, vision created, leadership shared, and innovation valued.
Juxtaposed against self-empowerment, Heroic Leadership doesn't stand a chance against the forces of positive change.
Reject Heroic Leadership; embrace self-empowerment!
It is better to know less than to know so much that it ain't so.
—Josh Billings (pen name of Henry Wheeler Shaw, 19th Century American humorist)
#leadership #empowerment #millennials 
You may be interested in these jobs
Found in: Talent CA3 - 6 days ago

---

Globe Technical Services Ltd.

Hope, Canada

Education: · Secondary (high) school graduation certificate Experience: 2 years to less than 3 years Asset languages Hindi Panjabi; Punjabi Work site environment Outdoors Tasks Supervise workers and projects Co-ordinate and schedule activities Recruit and hire workers and carry o ...

Found in: Talent CA - 14 hours ago

---

YMCA of Simcoe-Muskok

Midland, Canada

JOB TITLE: Membership and Services Coordinator · LOCATION: Midland HFA · DEPARTMENT: Membership Sales & Service · PLACEMENT: Full-Time Permanent · ABOUT THE YMCA OF SIMCOE/MUSKOKA: · The YMCA of Simcoe/Muskoka is a registered charity dedicated to building healthy communit ...

Found in: Talent CA - 14 hours ago

---

YMCA Greater Toronto

Markham, Canada

Hourly Rate: $20.00 Check out the YMCA's · Locations: Based out of Day Camp Office – 120 Shields Court Markham, Ontario LR3 9T5 but will travel within the Greater Toronto Area · Work Hours: Part-time hours for February to May, then 37.5 hours per week starting June until Septemb ...