3 years ago · 4 min. reading time · visibility 0 ·
In Conversation With Larry D. Thompson Author of White Witch
Bookpleasures.com welcomes as our guest, Larry D. Thomson author of White Witch. Larry graduated from the University o Texas School of Law and practised as a trial lawyer for the first half of his professional life. About twelve years ago he started his career as a novelist and has written five highly acclaimed legal thriller. White Witch is his sixth and more are to come.
Norm: Good day Larry and thanks for participating in our interview.
Larry: Thanks for the opportunity.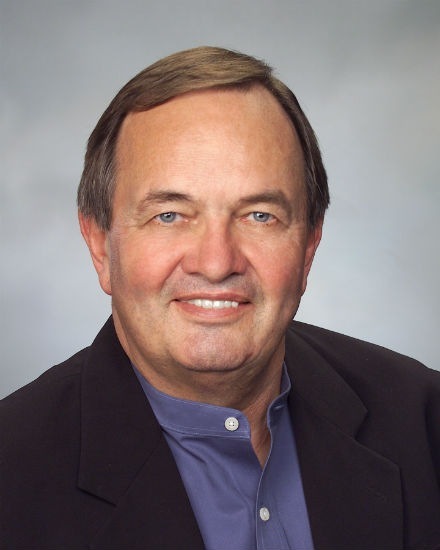 Norm: Why do you write? Do you have a theme, message, or goal for your books?
Larry: I write because I found that I enjoy the creative process. As to a theme or goal, for far, in each of my six novels, I strive to write a really good thriller and also enlighten the reader about a subject I consider important. For example, in DARK MONEY, I explored the corruption of big money in politics.
Norm: What did you find most useful in learning to write? What was least useful or most destructive?
Larry. First, a caveat: When I started writing about ten years ago, my last writing class had been freshman English at The University of a Texas, back in the dark ages when we wrote on stone tablets. I had read thousands of novels, but did not really understand the structure of a good story; so, I had to learn t by trial and error. My agent who had a PhD in literature from Yale was instrumental in that process. As to least useful, I don't think there was anything. I wrote many, many chapters that I deleted and started over, sometimes multiple times, but that was part of the learning process. :
Norm: Why do you believe there are so many lawyers writing novels?
Larry. First, I believe that most lawyers turned writers are trial lawyers. I have a good friend, Jim Perdue, who wrote a book titled Winning With Stories. Good trial lawyers weave the facts they have into a story that will capture the attention of the jury. Once a lawyer learns to do that, it's a small step to a novel.
Norm: Are you a plot or character writer and what helps you focus when you write? Could you describe to our readers your writing process?
Larry: I believe most good writers must be both plot and character writers. The plot carries the story. However, the readers must be invested in the characters.
Once I have an idea, I outline the story, including a paragraph or so about each major character. Then, I put the outline away and write. Of course,  there are many, many changes from the time of the outline until the story is complete.
Norm: In your opinion, what is the most difficult part of the writing process?
Larry: I hate editing. It's one of the most critical parts of story telling and I will edit my first draft ten or fifteen times. I would much prefer to go on to the next book, but I know, if I want to turn out a very good story, I must edit.
Norm: What motivated you to write White Witch and how much research went into its writing?
Larry: I have a son who lives in Florida and was working in Montego Bay. He came back with tales about the WHITE WITCH. The stories were fascinating. So I arranged for us to go back to Jamaica.
We traced the legend of the WHITE WITCH and discovered the Maroons who were willing to fight the slave owners for their land and freedom. When we were visiting the island, an American aluminum company was in the news, threatening to strip mine the Maroon land. I do not believe that has happened, but it gave me the conflict I needed to write the story.
Norm: What were your goals and intentions in this book, and how well do you feel you achieved them?
Larry: My first goal is always to tell a good story. For this one I also wanted to tell the story of the Maroons, people who were brought to Jamaica as slaves, then escaped to the rainforests in the mountains.
They fought the Spaniards and the British for 200 years to win their freedom and ownership of the Cockpit Country. Then when the American aluminum company came on the scene in the early 21st Century, they were threatened again and were willing to again take up arms to preserve what their ancestors had won in 1739. I told their story very well and also threw in the legend of Jamaica's WHITE WITCH, just to add a little spice.
Norm:  What is the most important thing that people don't know about the subject of your novel  that they need to know?
Larry: Most of us have vaguely heard of the rainforests and their continued destruction around the world. Those rainforests are vital to this ecosystem we call earth. I hope my readers will become more aware of their importance.
Norm: How did you go about creating the characters of  Alexa Pritchard, Kaven Tillman, Manny Rodriguez, Will Taylor,  Rodney Gore, and Vertise Broderick?
Larry: Will Taylor is the protagonist, a boy scout, grown up. He worked for Global American Metals and its president, Alexa Pritchard, but became more and more conflicted with her harsh and often cruel tactics. Pritchard is the villain in the story. The company is her life, and she will do anything to make it grow even bigger. Vertise Broderick is a mysterious and beautiful young Jamaican woman who tries to make Will see how wrong his company's motives are. Kaven, Rodney and Manny are supporting characters.
Norm: For those interested in exploring the subject or theme of your book, where should they start?

Larry: Go on the internet and plug in the Jamaican/ British treaty. Yes, it really does exist and is the basis for much of the conflict.
Norm: Where can our readers find out more about you and White Witch?
Larry: I have a WEB PAGE.  Start there.
Norm: What is next for Larry Thompson?
Larry: My readers love Jackson Douglas Bryant, protagonist in DEAD PEASANTS and DARK MONEY. He will have more adventures in my next novel.
Norm: As this interview comes to an end, what question do you wish that someone would ask about your book, but nobody has? 
Larry: Did the White Witch really live in the early 1800s? Do people in Jamaica still believe that she roams the area around Montego Bay? Do you believe in voodoo? Does the occult really exist?
Norm: Thanks once again and good luck with all of your future endeavors?

FOLLOW HERE TO READ NORM'S REVIEW OF WHITE WITCH