1 year ago · 4 min. reading time · visibility ~10 ·
Leadership and Three Success Keys for the City of the Future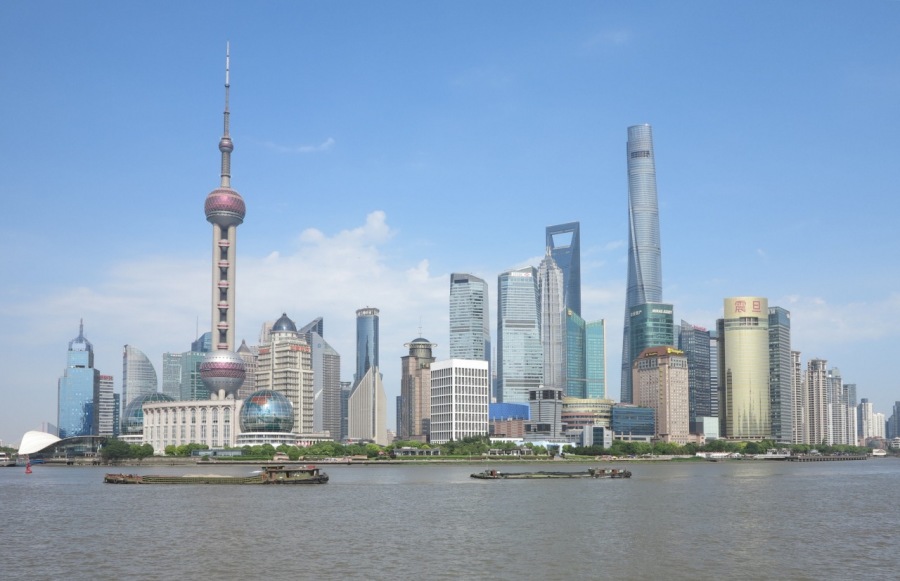 Cities come in all shapes and sizes. Trying to rank cities by size gets rather difficult because of municipal boundaries. What's relevant is using accepted urban/metropolitan boundaries to define a city. In other words, a common labour market is the key driver in determining a "city" and its socio-economic composition.
In North America, the largest cities (metropolitan areas) in descending order are Mexico City (22 million), New York City (21), Los Angeles (19), Chicago (9.5), Dallas-Fort Worth-Arlington (7.6 million), and Toronto (6.2).
While these areas are indeed big, when one considers other countries the numbers are even more impressive. Consider the top five metropolitan areas: Tokyo-Yokohama (38.2 million), Jakarta (31), Seoul-Incheon (26), Shanghai (25), and Delhi (23). When you're dealing with such massive "cities," it's useful to keep in mind that they have larger economic outputs than many countries. (Above photo—Shanghai)
Whether a city (in most cases we're talking about urban areas) is a puny one million inhabitants, or a paltry 75,000, each is uniquely different with a combination of natural gifts (e.g., natural resources), location (e.g., port), and people. On the latter, some cities luck out by having generous benefactors who donate large sums of money over many years which contribute to its cultural and educational amenities, not to mention business investment, such as in technology.
Two contrasting examples of small cities in Canada can be found in the small province of New Brunswick (population 755,000), bounded by Maine, Quebec, Nova Scotia, and the Bay of Fundy: Fredericton and Saint John.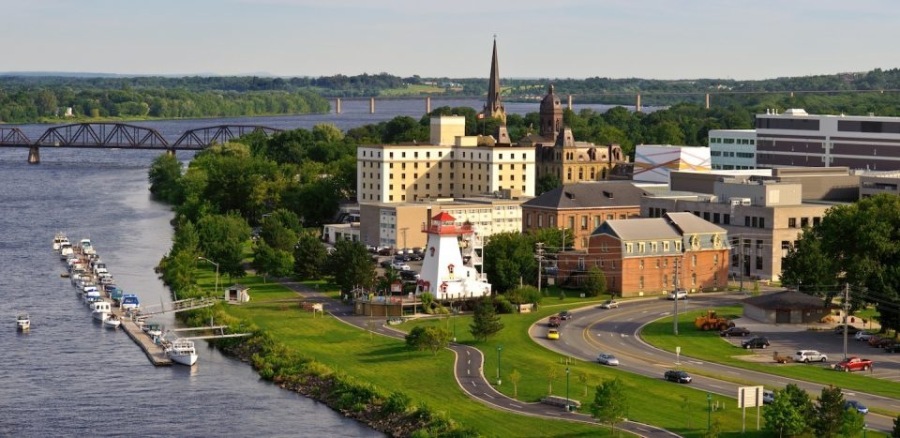 Fredericton, the provincial capital, has an urban population of about 80,000. With strong British Empire Loyalist roots, Fredericton has had three key factors that have created and maintained a good standard of living and the highest disposable income in the four Atlantic Provinces:
a) a stunningly beautiful location on the Saint John River which splits the city in half;
b) the seat of government and Canada's oldest university, both providing economic stability;
c) the recipient of Lord Beaverbrook (Sir Max Aitken) whose generosity contributed greatly to the city's culture and stature. Fredericton has also benefitted from solid financial management from its municipal government over several decades. (Above photo—Fredericton)
The contrast to Fredericton is only 90 minutes south along the St. John River: Saint John (100,000 urban population) is an industrialized, blue collar, port city which has struggled economically for decades. Its workforce has much higher unemployment than Fredericton and higher illiteracy and innumeracy. Although it has the advantage of having a deep water port, Saint John competes against other ports, from Halifax to Montreal to New York City. Its tech industry is thin, and it has struggled to keep low-wage call centre jobs from moving to cheaper jurisdictions.
The biggest employer in the city for decades is the locally owned Irving empire, consisting of a vertically integrated network of oil, forestry operations, forest products manufacturing, trucking, shipping, technology, steel fabrication, and the list goes on. Indeed, Canada's largest oil refinery is owned and operated by the Irvings in east Saint John.
Despite having what could contentiously be called an economic corporate benefactor for over 70 years, Saint John tries in vain to right a sinking ship. Unfortunately, in comparison to Fredericton's rock solid economic stewardship, Saint John's municipal leadership and fiscal management has been an ongoing embarrassment and disgrace, with the outcome being lost economic opportunities.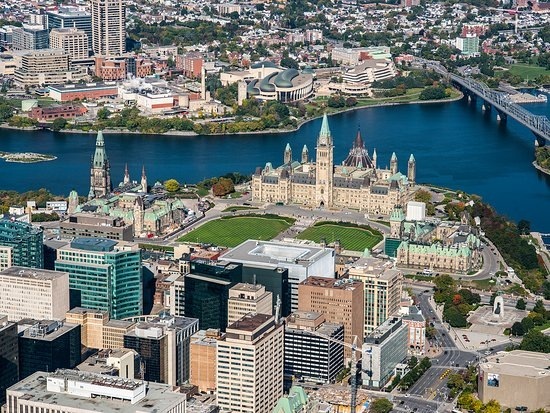 Then there's Canada's capital, Ottawa, a beautiful city of one million residents (urban population about 1.3 million), not including the city of Gatineau across the Ottawa River in Quebec. The two urban areas combined form what is called the National Capital Region (1.6 million).
Despite being the seat of government, Ottawa had a tough time for several years with large public sector job cuts and a slide in tech jobs. Up until the early 2000s, the federal public service and the high tech sector employed about the same numbers of people. And then the collapse struck, beginning in 2001. Nortel's death took several years, but wiped out 20,000 jobs in Ottawa. JDS Uniphase, Newbridge, Cognos, Mitel, and Blackberry all suffered various degrees of collapse, shrinking or corporate acquisition. (Ottawa pictured above)
The past five years have seen a huge resurgence in both government and tech jobs, to the point where the area's housing market has acute rental shortages and rapidly rising house prices.
When it comes to today's global economic streetfight for market share, both at the corporate and nation-state levels, we all too often forget the vital role that cities play in a country's wealth generation through foreign investment and, in turn, job creation. At the heart of this is municipal leadership and a mayor's and elected council's ability to understand the big picture, the implications of standing still while others act, and the dire effects of political infighting.
Saint John's political leaders don't seem to get it. Fredericton's leaders kind of get it, but have been spoilt by having federal and provincial public services, not to mention two universities, as economic stabilizers. The City of Ottawa's political leaders' infighting and the lack of a coherent vision for a very large geographically dispersed city is undermining its future at the expense of its citizens.
The rest of the world–namely emerging markets–love this, watching the West bumble along, national, provincial-state, and municipal politicians engaging in one-upmanship, forgetting why they hold elected office.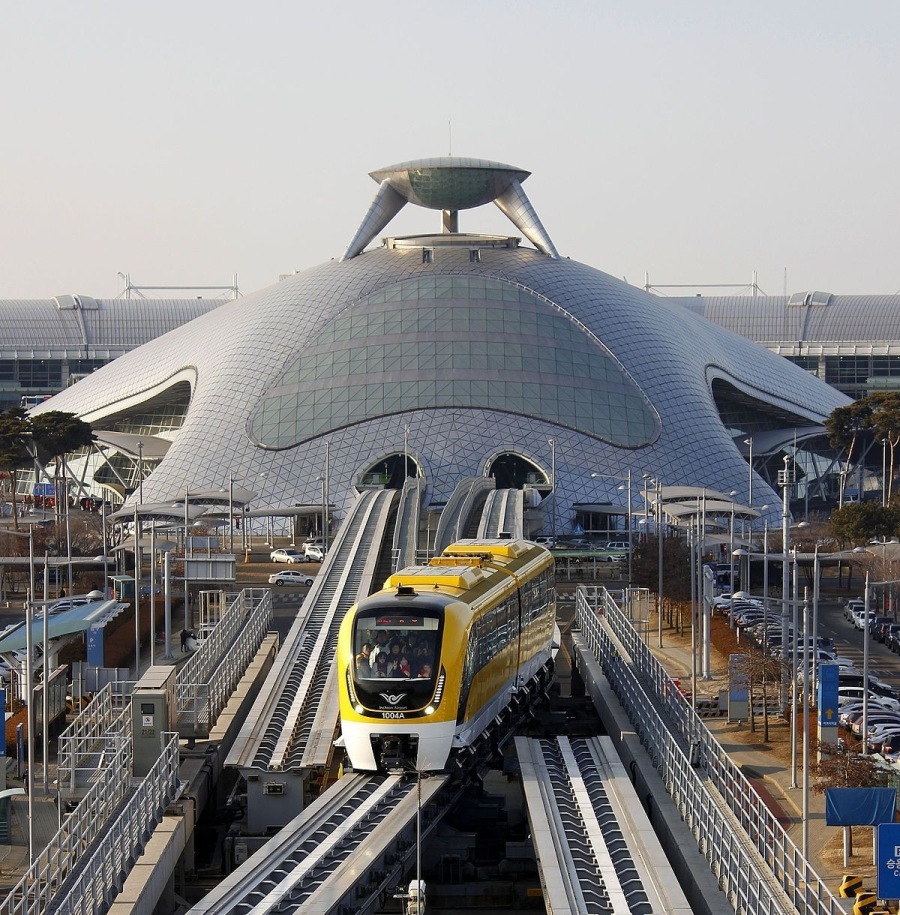 For a city to succeed in the future, while having natural attributes as nice-to-haves what's more important for its long-term success are three success keys. These three success keys are:
1) Smart People – Human capital development is the primary cornerstone for the eventual success of a city, state or province, or nation. Without a strong, sustained focus on educating a population, building its skill and competency levels, and wiping out literacy and innumeracy so that everyone can participate in new economic opportunities, everything else is meaningless chatter.
2) Small Companies – Agility is where it's at in today's hyperspeed economy and labour market. Smart, competent and talented people are great to have–indeed essential–but companies must be able to anticipate change, even when unsure (in most cases) of what the unknowns are. While small companies don't have the economies of scale of large firms (with the efficiencies they may bring), what they can do is turn on a dime when needed. And by having smart people small companies can make those 180 degree turns much faster and nimbly than the clumsy giants.
3) Global Connectivity – If you're not connected, get out of the kitchen–that is, where the good stuff is happening and where smart people are experimenting with what may seem as crazy ideas. Witness the explosive growth of Ottawa's Shopify. Technology is not an end unto itself. However, it is a critical enabler to bringing people together virtually all over the globe to share their insights based on totally different cultural upbringings. And with new discoveries comes wealth creation. (Above photo—Seoul-Incheon airport)
Smart People + Small Companies + Global Connectivity = Three Success Keys for the City of the Future.
But wait! There's something missing in this equation. While the three success keys form the foundation for positioning a city for the future, there's one overarching necessary element.
Leadership.
The only way to create and maintain traction and momentum for a city's development is through visionary leadership that enrols and aligns people towards a better community–for all. Leadership, in effect, forms the glue to keep smart people, small, agile companies, and technology on the same path to the future.
Cities are central to innovation and new technology. They act as giant petri dishes, where creative types and entrepreneurs rub up against each other, combining and recombining to spark new ideas, new inventions, new businesses and new industries.
– Richard Florida (The Wall Street Journal,"The Joys of Urban Tech")
You have no groups that fit your search