1 year ago · 1 min. reading time · visibility ~10 ·
Lies, Damned Lies, and Health Statistics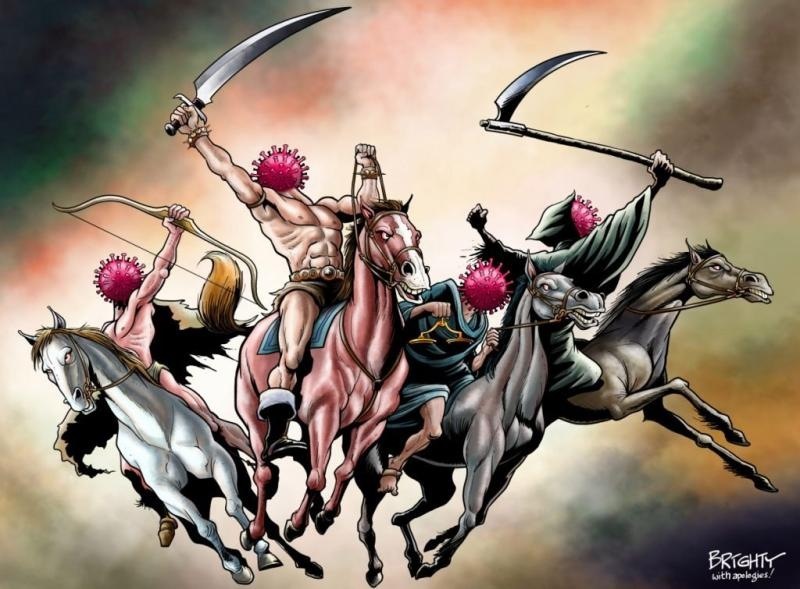 This is the title, (Picture from same article), of an article that I read and used as a source for my last article. it has resurfaced a couple of times and I believe that it warrants more in depth reading, and exposure. It is a very informative read for anyone who has doubts, questions or concerns about the present state of affairs, (i would think that is most of us).
   I want to reiterate here, (as I stated in my previous article),
   "  I'm not going to go on a rant, no soapbox speeches with political overtones, no hidden agendas, no apocalyptic warnings. I'm not going to make any allegations or accusations, nor am I going to lay blame anywhere"
   I'm not a conspiracy theorist looking for bad guys; I have questions, many of them and I want facts and answers.

   I'm simply researching all of the science so that I can draw some intelligent, (well relatively intelligent), conclusions.
   As I said previously the science, facts and answers are out there

   https://www.globalresearch.ca/lies-damned-lies-health-statistics-deadly-danger-false-positives/5724417
   Here is a related article by several authors including  Dr Mike Yeadon, former CSO and VP, Allergy and Respiratory Research Head with Pfizer Global R&D and co-Founder of Ziarco Pharma Ltd, who wrote this article
   https://lockdownsceptics.org/addressing-the-cv19-second-wave/
   Something of interest in that my previous article which I refer to was removed by LinkedIn, they stated that "It is contrary to our policies" and deemed it as "misinformation", also the original video by Dr. Reiner Fuellmich, which inspired the original article has been removed from YouTube, for the same reasons. I have edited my article to include a new link although it is still on YouTube so who knows how long it will last; here's the link to my previous article;
  https://www.bebee.com/producer/@randall-burns/the-coronavirus-scam-scientific-method-and-the-age-of-misinformation
   There is some weird "stuff" going on....

   Happy Cooking Everyone!

You have no groups that fit your search