Loneliness in the age of COVID 4
The following is part four of an article written by a friend of mine, Ken who shared it with his community, the Tri-Cities Seniors Action Society, of which I am on the Board.
The following ideas are easy to implement, with little or no cost or hiring additional staff, and can decrease the loneliness of residents in nursing homes or assisted living communities:
· Have residents and staff wear a plain easily-readable name tag. Wearing a name tag that can easily be read helps to make a connection between the staff and residents.
· Ask family members of residents who could operate a personal computer or iPad to purchase one to help them stay connected with each other. When the resident has a computer or iPad in his or her room, a Skype or Zoom meeting can be arranged. These meetings can be coordinated with the activity staff, so they can help set up the computer or iPad. iN2L technology may facilitate online connections.
· Families may not be allowed to come into the facility; however, they can stay connected in several ways. Ask families to have at least 1 family member call a resident in the morning to say, "good morning," and another to call late in the afternoon or early evening to say, "good night." This is assuming that residents have a phone in their rooms and can answer it. If you have residents with no active family members, you may be able to recruit volunteers to call residents.
· Families can come to the window in the resident's room and sing to the resident or hold signs sending love to the resident. If the resident's room is not on the ground floor, the family can arrange a time convenient for the staff to take the resident to the first floor where the resident can look out a window and see his or her family.
· Urge families to send cards and letters. Residents also love to receive "artwork" from their grandchildren or great-grandchildren. Letters can include copies of pictures from the past that residents may enjoy seeing again.
· Group religious services have been discontinued; however, many are now on the Internet or television. The activity staff will have a social history of each resident and will know the resident's religion. If it would be comforting for the resident, staff can make sure the mass or other religious service is on the resident's television or iPad.
· Some residents with dementia are comforted with realistic toy dogs, cats, or life–like–looking dolls. If a resident develops a fondness for any of them, the family might agree to purchase one. It seems that men particularly like dogs. They can be purchased for less than $20. Stuffed animals or dolls cannot be shared because of infection-control issues. There is also some evidence that robotic animals (robopets) may be effective in decreasing the loneliness of older adults in a residential care setting.
Simulated Presence Therapy is another way by which families can keep in touch with a resident. It involves the family member making a recording in which questions are asked, such as, "I remember when you lived in Williams Lake, do you remember what you did with your Girl Scout troop?" Then the recording is silent, so the resident can say something. The recording could be similar to a phone call, in which the family member can ask about pleasant experiences in the past and leave a space for the resident's answers. If the resident has dementia, the recording could be played repeatedly, because the resident will forget that she or he already listened to it. A study found that Simulated Presence Therapy enhanced the well-being of residents with dementia and decreased behavioural symptoms of dementia.
The Activity Department might be encouraged to have items that can be sorted, like buttons or small pieces of fabric. Residents can be asked to help sort items and put them into small bowls. The resident sorting buttons must be a person who would not try to eat one, as this would be quite dangerous. Take 3 packs of cards and mix them up and ask a resident to sort them. Make sure the packs are very distinctive, so it will be easy to decide what pack each card belongs in and thank the resident when the task is completed. Nursing home residents often feel hopeless, as rarely does anyone thank them for doing something. This is a great opportunity to have a resident feel as if he or she is needed.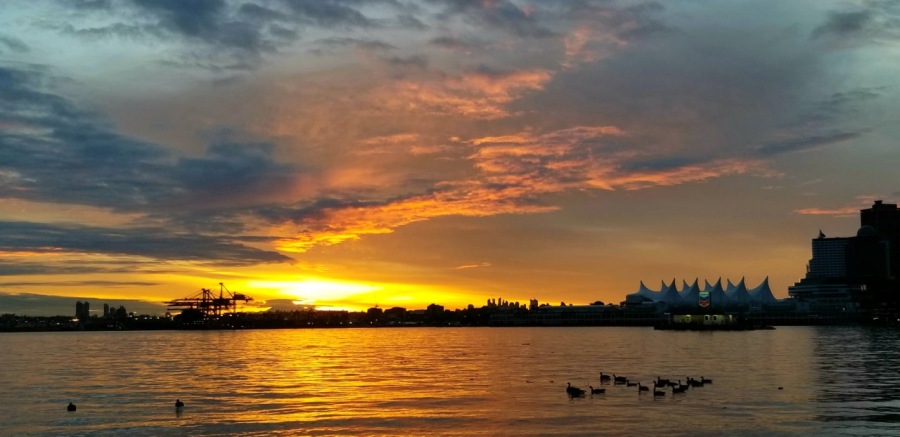 You may be interested in these jobs
Found in: Jooble CA - 2 days ago

---

Jeevanaya Wellness

Barrie, ON, Canada

We are looking for an Esthetician to join our team and offer informed recommendations so customers can select appropriate services that suit their needs with ease. An Esthetician's responsibilities include providing relaxation services like facial massages to clients who want a p ...

Found in: Jooble CA - 13 minutes ago

---

Safeway

Nelson, BC, Canada

Experience · No previous experienced required · Key Responsibilities · Upholds and complies with company procedures, standards and policies in all situations · Greets customers in a polite and friendly manner · Demonstrates superior customer service in accordance with Safewa ...

Found in: Jooble CA - 20 hours ago

---

Field Effect

Ottawa, ON, Canada

Full time

People rarely can say that they work at a job they truly love—unless, of course, they work at Field Effect. We believe in investing in the personal and professional success of our employees. We want our teammates to feel great about the work that they do and about themselves when ...