4 years ago · 4 min. reading time · visibility ~10 ·
Lost in Amazon 2.5: How to Set The Right Price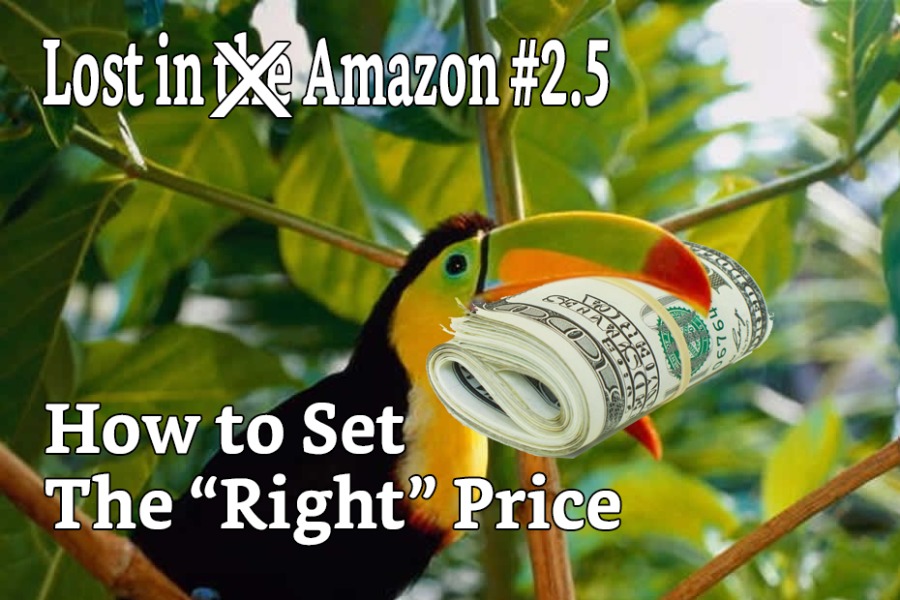 In "Lost In Amazon 2: Why Is Just As Important As How" we touched on how overall strategy must match the purpose behind writing a book. That strategy includes pricing. 
Not everyone wants to maximize royalties. For many, royalties are just the tip of the iceberg.
Maybe you want to build up an email list while proving your skillset. The "real" sale will come from those emails. A book can certainly do that.
Maybe you want to push people towards your coaching services. Who cares about royalties on a $5 book when you can sign people to a $500-a-month coaching package?
Maybe you even have a combination of goals. Yes, there are more variables at play than just royalties.
If maximizing royalties is your goal, take a hint from The World of Tournament Poker. There's a truism that says, "Check your balls, with your coat, at the door." 
That means to leave emotion out of the equation. 
Here's a scoop
This is for anyone who wants maximum royalties. 
Your book has no intrinsic value. None whatsoever. It's just a bunch of electrons on a server somewhere. It is only worth what someone else will pay for it. It is only worth what they think it's worth given what they get from it.
No one gives a rat's patootie how much blood, sweat, and tears went into your writing. 
If you can't wrap your head around that, don't write a book. You'll only drive yourself nuts.
Check your balls, with your coat, at the door.
70% is Better than 35%. . . Or is it?
Amazon offers two royalty plans. You can take 35% or 70%. The choice may seem obvious. 
It isn't.
It all comes back to the Why.
First, 70% isn't really 70%. It's 70% less a delivery cost. For a book that's mostly text, it's pennies. If you have a ton of images, charts, and such, it could significant. Right now, the delivery cost is $0.15 per megabyte as delivered to the buyer not necessarily as uploaded by you. 
You can see the file size in the book details section on the Amazon listing. 
Second, the book must be priced between $2.99 and $9.99 in the area it is sold. The Amazon guidelines are fuzzy on this point. The way I read them is if I price a book at $9.99 for the US market it will be over the maximum for the Canadian market. Royalties on Canadian sales would drop to 35%. American authors selling at U$9.99 would have the same issue when selling in Canada.
That's something we'll test unless someone who knows the answer wants to chime in.
Third, and this probably won't be an immediate issue, the eBook needs to be at least 20% cheaper than its printed version. When we investigate Print-on-Demand it may surface as an issue.
Fourth, beware of Amazon's price-match policy. If you set a price of $2.99 then give it away to clients on your website, you may very well get re-priced to $0. That also applies to giving away a PDF format. Again, it's fuzzy if delivery costs will continue to be charged. 
Imagine seeing 1000 downloads of your image-rich eBook. Nice! 
Now imagine that it was knocked down to $0.00 with $1.50 delivery cost. Ouch!
I don't think I'll test that.
A writer acquaintance shared his pricing tests with me. 
He said I could quote them so long as I didn't mention him or his book. When you see the range of tested prices you'll understand why. I know I would feel ripped off if I bought a book at $9.99 when others bought it at $0.99!
Sales are for a 10-day period at each price point. I deducted a delivery cost of $0.05 from royalties where applicable.
$0.99  -  Royalty per: $0.35, 43 sales  for $14.90 total

$2.99  -  Royalty per: $2.04, 19 sales  for $38.82 total




$3.99  -  Royalty per: $2.74, 13 sales  for $35.66 total




$4.99  -  Royalty per: $3.44, 6 sales  for $20.66 total




$9.99  -  Royalty per: $6.94, 3 sales  for $20.83 total



This table shows what we already suspected. Amazon has extreme price elasticity. Price elasticity is a fancy-pants way of saying the more the price goes up the less units we will sell. 
For Amazon, sales drop like a stone when prices go up.
In his case, the sweet-spot for maximum royalties is between $2.99 and $3.99. Frankly, I wouldn't have bothered with the $4.99 and $9.99 tests. I would have tested $3.25 and $3.75 instead.
So what does this tell us?
It doesn't "tell" us much we didn't already know. It doesn't tell us that the optimum royalty-based price for an eBook is somewhere between $2.99 and $3.99. It tells us that that would be the optimum price for that book. 
It does hint at possible strategies. 
I really wish he had tested a free version. Given Amazon's price elasticity, I would assume $0.00 would generate 70+ "sales."
If your goal is to drive people somewhere else, $0.99 or even $0.00 is probably the way to go. The more people who download the book, the more people will see your pitch, the more conversions, the happier you'll be.
If your goal is maximum royalties, chances are your book should be priced somewhere in the $2.99 to $4.99 range. You'll need to run your own tests to nail it down. I would start at $2.99 and raise it a dollar every 10 days. When sales slow, drop it $0.50. Then decide if you try another $0.25 lower or higher. Play with it until you get to the sweet spot or stop caring.
If your goal is to set yourself up as an expert, royalties be damned. Price it at $9.99. Better yet, price it at $0.99, get a bunch of sales and reviews, then bump it to $9.99.
There are also hybrid purposes/tactics.
The first eBook I will use for testing is ready for publishing. It sets out how I used my Culinary School training to create my own "diet."  Using that diet, I lost 60 pounds eating good, beautiful, delicious food without ever feeling deprived. 
My wife lost 18 pounds while asking, "When are we going to start this diet thing of yours?" She asked that question every single day until she noticed her clothes were getting loose.
Right now, I'm adding stuff to complement the book on www.PaulTheGhost.com. I'm adding things like recipe calculators, recipe sizers, recipe conversion scripts, email list building, and recipe booklets for eventual sale.
I'll probably start the book off at $0.99 and quickly raise it to $2.99. Then I'll raise it again until sales (if any) dip. 
My "Why" will first be to get a readership and an email list. I expect royalties will be less than eventual direct sales of recipe sets. (Thanks for the idea, Robert Bacal). 
Or, should that be "I hope royalties will be less than eventual direct sales?"
Time will tell. Hope for the best. Plan for the worst.
One of the really cool things about Amazon is that changes, revisions, and even full edits are nearly immediate.
It's all just electrons on a server somewhere.
That's a good thing.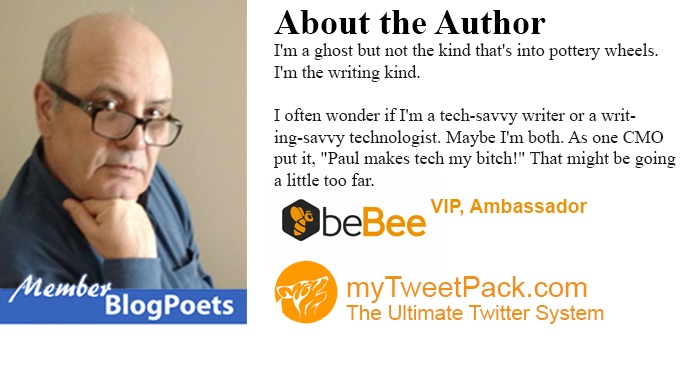 ""
You have no groups that fit your search