4 years ago · 5 min. reading time · visibility 0 ·
Lost in Amazon: An Interlude and a Sneak Peek.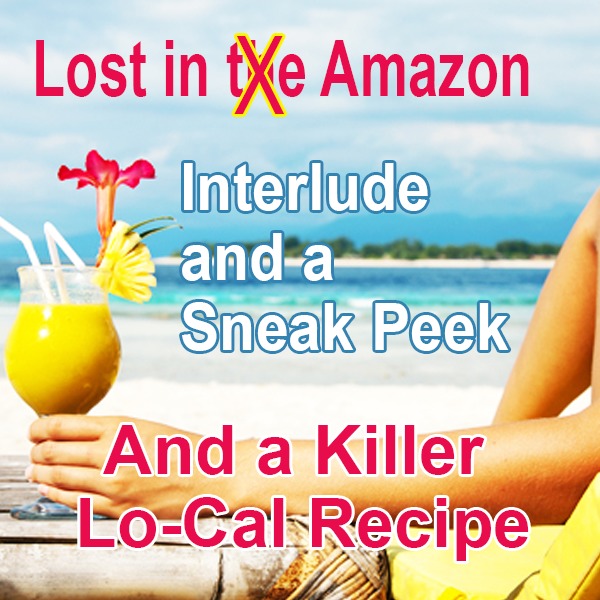 This post will be a short one I think, well, except for your sneak peek, a killer Low-Calorie Recipe that you can serve to guests. 
I just want to report back on what the first test book is doing. 
It surprised me at first. In hindsight, I shouldn't have been surprised at all.
Amazon is famous, or infamous depending on your view, for extreme price elasticity.
Small price increases usually have a big bad effect on sales.
The first test book, "REAL World PayPal IPN: A Simple-English How to Guide for Setting up PayPal IPN," was originally uploaded at $0.99 with the paperback at $19.99
I did no promotion at all.
After a week, the eBook was downloaded 5 times, the print-version once. Week two saw another 6 downloads.
Week Three, I bumped the price to $2.99 and figured out how to drop the paperback to $14.99.  That week saw another 4 downloads. There is still no promotion.
I skipped over $1.99 because that price point is useless. It is unlikely to generate enough sales over a $2.99 point to make up for the difference in royalties. Under $2.99 royalties are 35%. Between $2.99 and $9.99 they're 70%.
Week Four: I bumped the eBook to $3.99. The paperback stayed at $14.99. Four more downloads and one more paperback. Still no promotion.
On Saturday last, I bumped the eBook to $4.99. Today is Monday. It was downloaded 5 times already. 
Huh? Whatever happened to price elasticity?
I think maybe this was not a good choice for a test book. I chose it because it was fast. I just used my notes from when I struggled to implement PayPal's Instant Payment Notifications for myTweetPack. I say I wrote it in four days. There wasn't really much writing involved. It was more editing.
It was a bad choice. There is more at play here than just someone buying a book.
People are not buying a casual read. They are buying a solution to a big headache. What's $4.99 compared to the last three days they wasted trying to get the darned thing working? 
I'll probably keep raising the price every week until sales stop. Then I'll set it and forget it.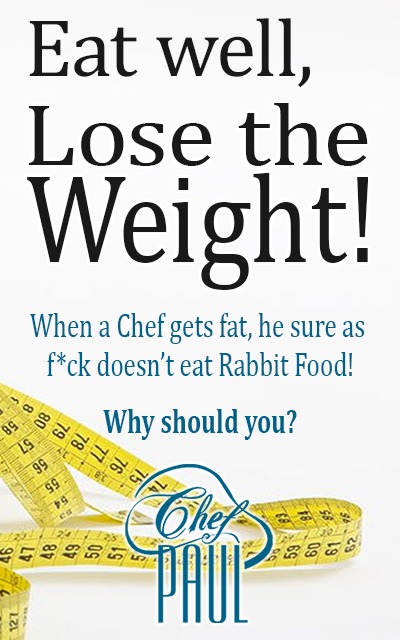 The next test book is just about ready. I keep getting called away, and there's a web component to code too. 
The book itself is pretty much done. I now need to convert it to eBook form. I'll try using the reflowable method I used with Don Kerr's "Riding Shotgun: A book for men and the partners they care for"
The next book is a breakdown of the "diet" I created to lose 60 pounds and keep it off. I'm Culinary School trained. There's no way I'll eat Rabbit Food!
My wife calls it the "About Diet." I call it "Chef's unDiet."
I found that eating great looking, great tasting food is key. Great looking, great tasting, gourmet food is even better. The trick to it all is to get the maximum stuff on your plate for the minimum Calories.
If you get hungry, you will fail. If you feel deprived, you will fail. Eat and eat well. That's the "secret."
This test book will also test other monetization strategies. It will be kept forever free. That's right, zilch, nothing, nada.
So how will it make a buck? I'll test three ways.
One, when I talk about tools and equipment, I include links to my suggestions. Those links have my Amazon affiliate code in them. 
I doubt that will be enough.
Two, this book lends itself to audiobook format. I will try my hand at that too. That opens two monetization avenues. Of course, there's the sales revenue from the audiobook itself. There's also what Amazon calls a bounty. I hate the term, but I'll cash the cheques if any.
Anyone who joins Audible by buying your audiobook earns you a $50 bounty. Did I mention I HATE that term?
Three, the book itself will give the reader everything they need to know to adjust their recipes and prepare meal plans. That's the hard way to do it.
The easy way is to join my mailing list to be notified of new recipes and meal plans that I already worked out portion sizes and calorie counts for. Those will be available online in ePub, PDF, and mobi formats for a minimal fee. There will be a mix of simple and complex recipes. They will cover the phases from weight loss through maintenance.
Here's your Sneak Peek

Here is a recipe portioned and scaled for the Diet. Yes, this is diet food. No, I'm not kidding. 
I made the recipe for two people for two reasons. 
One, often, couples diet together. Filly, my wife, didn't really need to lose weight, but she did anyway. She didn't want me to go it alone.
Two, if only one person diets chances are the other person will need two servings. With a 2-portion recipe, it's easy to make 1.5X the quantity. Better that than trying to figure out three portions from a four-serving recipe.
Here is an excerpt from the book. Formatting suffers when pasting here, but you get the gist.
Pan Seared Braised Halibut Puttanesca with Escarole and Creamy Polenta (Yes, Really)
Now that the staples are out of the way, it's time to fancy it up. This recipe is for 2 Protein servings, 2 Carb servings,  and 4 Vegie servings on the Optimum Loss phase. It's supper for two unDieters. You can sub out the Halibut for the same quantity Chilean Sea Bass (I'm getting hungry writing this)
Yes, this really is a diet, the Chef's unDiet.
Ingredients: Halibut
330g (11oz) Halibut filet skin on
1 medium French shallot finely diced. (sub a small onion if you need, but try not to)
5ml (1tsp) red pepper flakes, more or less to taste
1 bunch flat-leaf Italian parsley, stems removed, coarsely chopped
4 cloves garlic smashed and chopped, more or less to taste
60ml (1/4 cup) dry white wine OR same quantity chicken broth
60ml (1/4 cup) chicken broth (another or added to wine)
1 can 798ml (28 fl. oz.) whole tomatoes squished with clean hands (careful, they spit)
1 cup Kalamata olives, pitted and squished
60 ml (1/4) cup capers, well rinsed (optional, personally I can't stand them)
Cooking spray (Pam™)
Equipment Required
2 saute pans, wide spatula to turn fish, wooden spoon to stir escarole, mezzaluna, medium cookpot, another wooden spoon or a flexible spatula.
Method: Halibut
Salt and pepper the halibut on both sides
Give your pan a good blast of cooking spray. Don't be shy.
Heat to medium to medium-high heat
Place fish in the pan, skin side down. Cook two minutes on each side or to the desired color.
Set fish aside, keep the pan on stove top.
Add shallot, red pepper flakes, and parsley. Saute two minutes
Add garlic and saute another minute
Add wine and/or broth to deglaze. Scrape up any sticky bits with your wooden spoon.
Add tomatoes, capers, and olives. Stir
Set fish into the pan. Nuzzle it up to the stuff in the pan. Make everything cuddle.
Drop heat to low. Cook until most of the liquid is gone and the fish is firm to the touch.
Ingredients: Escarole
1 clove garlic, smashed and finely chopped
5ml, (1tsp) red pepper flakes
1 tight bunch Escarole, cleaned and chopped
60ml (1/4 cup) chicken broth or white wine, or a combination of both
Cooking spray (Pam™)
Method: Escarole
Give a small saute pan a good blast of Pam™
Heat to medium heat
Add garlic and red pepper flakes
When the garlic starts to brown, add the escarole and saute until wilted
Finish with broth or wine
Ingredients: Creamy Polenta
60ml (1/4 cup) Medium grind Polenta (unbleached corn meal)
60ml (1/4 cup) Water
60ml (1/4 cup) Milk 2%
60g Light Cream cheese cut into rough cubes
Fresh Basil, chopped 15ml (1 Tbs) or to taste
Salt and pepper to taste
Method: Creamy Polenta
Learn how to make this, you'll impress everybody. It isn't hard, but there is a trick to knowing when to back it off the heat not to scorch it. NEVER EVER, EVER stop stirring polenta. Keep both your whisk and wooden spoon close to hand. You'll have no time to go hunting them down.
In a small saucepan, on medium-high to high heat, add the liquid ingredients and bring them to a boil
Whisk the liquid aggressively while slowly adding the polenta.
Continue until all the polenta is well mixed into the liquid.
Drop the heat to medium. DO NOT stop whisking, but you can be much less aggressive about it.
Eventually, your whisk will not cut it as the polenta cooks and thickens. That's when you switch over to the wooden spoon. Continue stirring. This stuff is tasty and gives a good workout. What's not to love?
Continue cooking and stirring until the polenta flows very slowly back to the pot's walls.
Drop in the cream cheese, one chunk at a time. Let it melt in before adding the next. If the polenta is thickening up too quickly, stir in a little water and drop the temperature a little.
The Chef Paul Secret: Don't try to stir the polenta to its final consistency. Let Mother Nature help. When the polenta is like runny mashed potatoes, remove from heat, add the basil and cover. Let sit 5 minutes or until it absorbs whatever liquid was left. You'll never burn it this way.
Plating
Place half the polenta on the right side of each dinner plate. Use a butter knife to shape it so it looks like a comma. 
Repeat on the left side with the Escarole, but make the comma upside down so they interlock.
Top with the Halibut
Top the Halibut with its braising sauce
Now, doesn't that just beat the crap out of boiled chicken breasts and salad with no dressing?
Me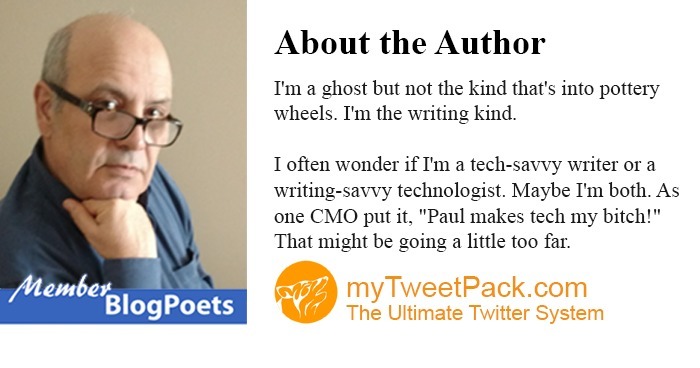 """
You have no groups that fit your search