1 year ago · 2 min. reading time · visibility ~10 ·
Low-Impact Sports to Stay in Shape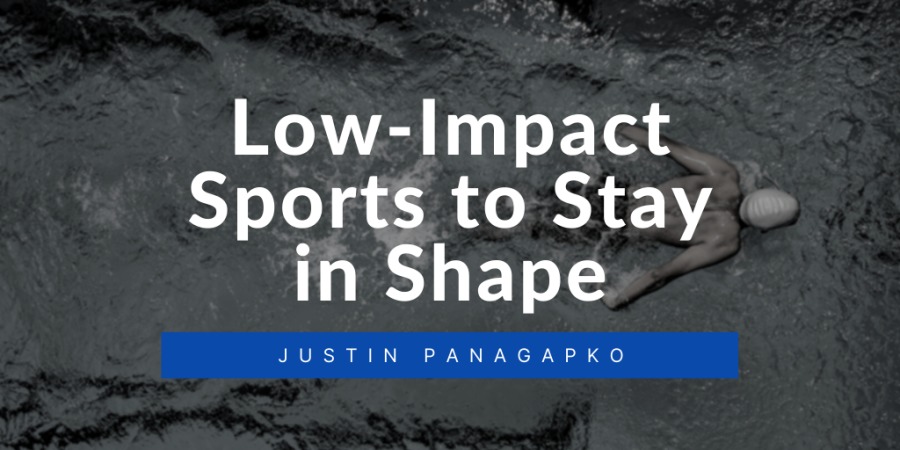 Protecting joint health and avoiding injury are two things that even the most enthusiastic athlete must consider as they age. Joint damage and similar injuries from high-impact sports can sideline athletes for weeks or even months at a time. However, there are ways to protect your joints while maintaining overall fitness. Since exercise doesn't have to be high-impact to be high intensity, sprinkling as many low-impact exercises into your workout schedule as possible can help to keep you healthy and injury-free.
Swimming
Swimming is a great activity, regardless of your fitness level, age, or body type. It is a full-body workout, using all four limbs and your core muscles to propel you through the water. It is also as close to a no-impact workout as you can get since your weight is suspended in the water. You don't have to worry about going fast to gain benefits, and the water provides enough resistance to tone your muscles. If you can't swim, there are a number of water exercise programs that are suitable for non-swimmers who still want the benefits of a weightless workout.
Walking
Walking may not seem like a workout but it is an effective way to lose weight, lower stress, help control your blood sugar, lower your blood pressure, and avoid heart disease. In short, one of the best and cheapest forms of low-impact exercise is as simple as putting one foot in front of the other. For those who are recovering from injuries or surgery, water-walking is a good alternative. Walking through waist-deep water not only strengthens your muscles and gets your heart pumping, but it also takes much of your body weight off of the joints to allow you a proper recovery. During bad weather, you can walk indoors at the mall or on a treadmill.
Cycling
If you haven't been out for a ride lately, you might consider picking up the practice. Even if your lifestyle doesn't permit you to ride outside safely, you can get the same benefits from stationary bikes. It's a great cardio workout with almost no impact on your knees and ankles. You can increase and decrease the resistance to improve muscle tone and vary the intensity of your workout.
Skating
For joggers who have been told to let up, giving up the feeling of wind in their hair and the feeling of traveling is a hard thing to do. Skating, whether its ice skating, roller skating, or rollerblading, is a great compromise. It removes the pounding on your joints that jogging creates while giving you the same sense of freedom, movement, and even a little bit of an adrenaline rush.
Learn more at  https://justinpanagapko.org/
You have no groups that fit your search