9 months ago · 5 min. reading time · visibility ~10 ·
Marketing & Communication For Small Business Part 10: The Selling Lines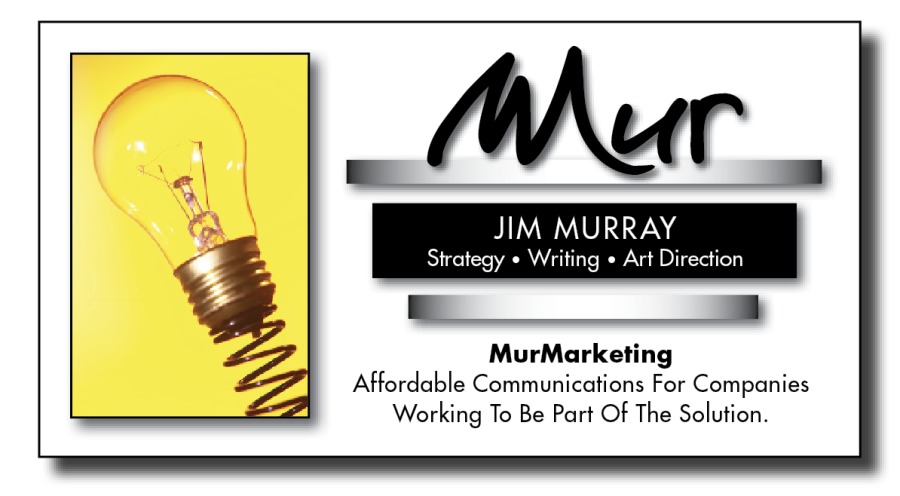 The selling line (aka Positioning Line/Tag Line/Slogan/Brand Signature) is a key communications element for most but not all brands.
In the pre-digital era, a selling line set the tone for the entire brand. It summed up the brand promise and was an integral part of the branding apparatus, because it got applied just about everywhere the brand appeared. In a lot of cases, the selling line stood on its own. In other cases it was created to be 'adaptable' and have various things attached to it, mainly vertical applications. In that case it became an integral part of a headline proposition in ads and other media.
When McDonalds created the selling line 'We Do It All For You' for example, you would see billboards and bus shelter ads that would read, 'We Do It All For You, Windsor', or Barrie or wherever. This line anchored a number of different directional approaches for them, with anchor being the key. I'm not a big fan of McDonalds as a place to eat, but they are very smart marketers and you have to respect that. And they certainly got a lot of mileage out of 'We Do It All For You'.
Five Different Ways To Look At Selling Lines
The following is an explanation of several different types of selling line approaches and the branding they anchored. I'm using examples from my own work because, A) I am familiar with how these lines synch up with the strategies that were created for the brands they represent, because in many cases I created or contributed to those strategies and B) Because somebody from LinkedIn told me that a little self-promotion never hurts.
*******************
1. The Emotive Selling Line: This was created for a personal injury law firm in Hamilton Ontario called Wynperle Law. This is, or at least was, a two-lawyer firm. And they wanted to be marketed as the antithesis of the large, take-a-number, personal injury firms they competed with. The line set the tone for the entire campaign, which I wrote in very personalized terms, often being the voice for the company owner, attorney Allen Wynperle.
Wynperle have been using this line in the marketing for 4 years now and the campaign, which I worked on with designer Faith Seekings, and earlier, Bill Tibbles, has helped them become the most referred personal injury firm in Hamilton Ontario, where they were centred. They have since added lawyers and are starting to expand into smaller cities west and north of their home base.
***********************
2. The Trademarkable Selling Line: Atlas Polar is a distributor of high quality truck-mounted equipment for a number of different industries. I have worked on this business with Bill Tibbles and Faith Seekings for about 8 years now. A few years back, it was decided that we would completely rebrand this company. And we had a great time doing it. The strategy behind the rebranding was to re-assure both their market and the companies they represented (Moffett, HAIB & Multi-Lift), that they were, as you can plainly see, all about quality.
I had actually written this line and we were using it as kind of a slug here and there in Atlas Polar's marketing materials. Bill Tibbles wisely thought that the line worked so well that it should become the company's theme. So we made it that and Bill sold it. Atlas Polar is one of the most successful companies of its kind in Canada, and now they have a trademarked selling line that will last them forever. Their business continues to grow and they keep adding innovative products to their offering, as well as strongly supporting their key European brands.
***********************
3. The Straight Ahead Selling Line: Ontario Tax Sales is Canada's largest tax sale facilitator. This selling line was part of an updated branding that I did with my associate Terry Lewis a few years ago.
Basically what OTS does is list properties that various municipalities have to sell as a result of property tax foreclosures. In short, it's a bit of a complicated business to explain in a simple and understandable way. So I didn't bother trying. The selling line I created is designed to attract the interest of people on the web who are searching for real estate investment opportunities and tax sale properties. A lot of these people are just nosing around and don't really know much about what's involved.
The idea was to attract them with the best lure of all…money. Then when they followed up and talked to the people at OTS, they got all the info they need and a really solid understanding of A) How complex a process it is, and B) Just how valuable a service like OTS can be to them.The OTS people are very good at this and the municipalities love them to death because they do stuff that municipal governments simply couldn't afford to build a bureaucracy to manage. It would be a zoo.
***********************
4. The Truly Creative Selling Line: John Mastromonaco was a photographer in Toronto. He was one of my first freelance clients, or at least his rep, Denis Kane was. Mastromonaco specialized in people. And he was killer at it. He lit this town up and after only year was working for every top agency art director and designer in the city and even a few in New York. The selling line related directly to the notion that Mastromonaco shoots great people stuff; that his photographs jump up and grab you, and slap you around a bit.
The self-promotion campaign we did for Mastromonaco not only built his business and reputation in a huge hurry, it also won a ton of awards, if you care about that sort of thing, including the prestigious Nikon world wide self-promotion award. This led directly to Mastromonaco becoming a commercials director and later heading to LA where he is and has been for some time, one of the busiest commercials directors in North America. In the initial stages of his director promos, we used the same line…because, well, it fit. (BTW, my then art director, Danny Floyd, designed this wordmark).
***********************

5. The Double Entendre Selling Line: The Townhouse Guys was a brand I created with a couple of pretty savvy Re/Max agents out in Mississauga. These guys wanted to create the impression, mainly just to test the proposition, that they specialized in townhouses. Of course, because they were real estate guys, this was not something that was what you would call a hard and fast rule. But we rolled out a campaign and they did pretty well with it.
The selling line is not related directly to townhouses, because that would have been kind of silly to do. But it remains one of my favourite lines, mainly because of the double entendre. They liked it because it had the word 'sold' in it. Evidently that's a hot button for real estate people and people selling houses.
OK, that's it for this session. Hope you got something out of it that will help you with your marketing and branding.

At present there are 9 other posts in this series which which you can access at https://www.bebee.com/@jim-murray You can identify them quickly by the header graphic which is the same one as this post.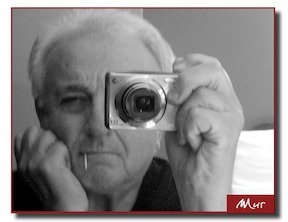 Jim Murray is a writer, art director, marketer, editorialist. reader, sports fan and  TV watcher. He has been actively posting on social media since 1998. Jim is also a former ad agency writer and art director & ran his own creative consultancy, Onwords & Upwords, from 1989 until recently when he closed it and opened a freelance enterprise called Murmarketing. He lives with his wife, Heather on the Niagara Peninsula works with a small group of companies working to make a positive difference in the world.
Jim's Current Blogs Include:
The Couch Potato Chronicles (Entertainment Opinion & Reviews (Book, TV, Movies, Sports, Web) • Brand New Day (Environmentally Conscious Products, Services & Processes) • Skinny Dipping In The Lava Flow (Social Commentary)• Murmarketing (Communications Advice)
You can follow Jim:
On beBee: https://www.bebee.com/@jim-murray
On LinkedIn: https://www.linkedin.com/in/jim-murray-b8a3a4/
On Facebook: https://tinyurl.com/y97gxro4

Biz Catalyst 360˚ https://www.bizcatalyst360.com/author/jimmurray/

You have no groups that fit your search