Blogging
>
Jim blog
>
Marketing & Communication For Small Business Part 12: How To Succeed In Business By Being Really Smart
Marketing & Communication For Small Business Part 12: How To Succeed In Business By Being Really Smart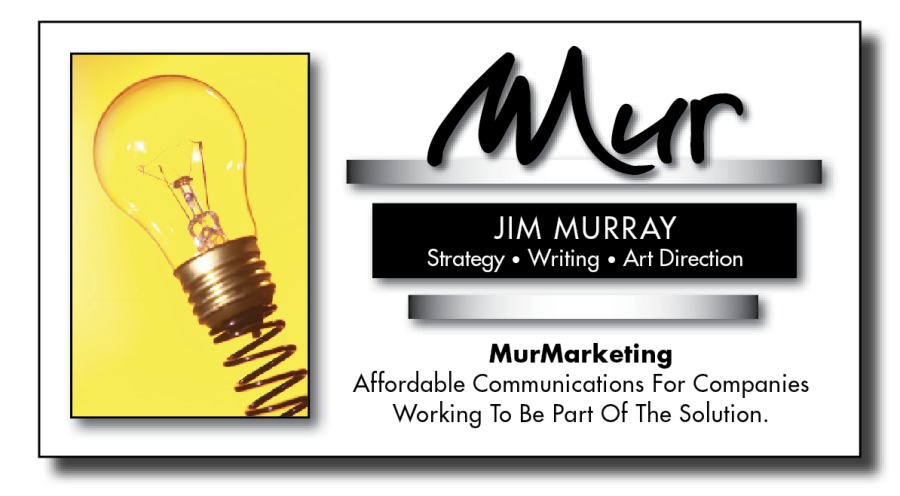 When you are starting your own business, or even rebranding an existing one, there are a number of things you need to do. And these break into two distinct areas.
1. Things that you can do yourself, and
2. Things that you might need help with
So your very first order of business is to sort out which goes where. For example, when I decided to rebrand my own business and move from being exclusively a freelance creative supplier to being able to attract and manage communications for small to medium sized businesses, I went through this process.

While I could handle most of the strategic focus and creative side of the branding and communications myself, I found that I did need a very reliable and creative web developer, because the last thing I wanted to do was build my own web site. I also needed a high end graphic design person who could create original digital artwork that would enhance what I was thinking. And as things grew, I developed relationships with people in the area of, business planning, marketing strategy development, public and media relations, media buying and negotiating, photography and illustration, web and social media marketing. These people:
a) Broadened my reach in terms of the size of businesses I can approach,
b) Made me look as big as I need to look when I need to look big, and
c) Made my life easier.
Do-It-Yourself Branding Is Almost Always A Recipe For Failure
A lot of people who start small businesses tend to do so on the basis of a connection they have developed, a product they have created or have gotten the license to represent or a marketable skill set they possess.
They may be very sure of themselves when it comes to sitting down with an interested prospect who is ready to buy, but may very well need a lot of help in really defining their company, creating the right communications strategy, developing the branded image and effectively targeting their marketing so that they can attract those interested prospects in the first place.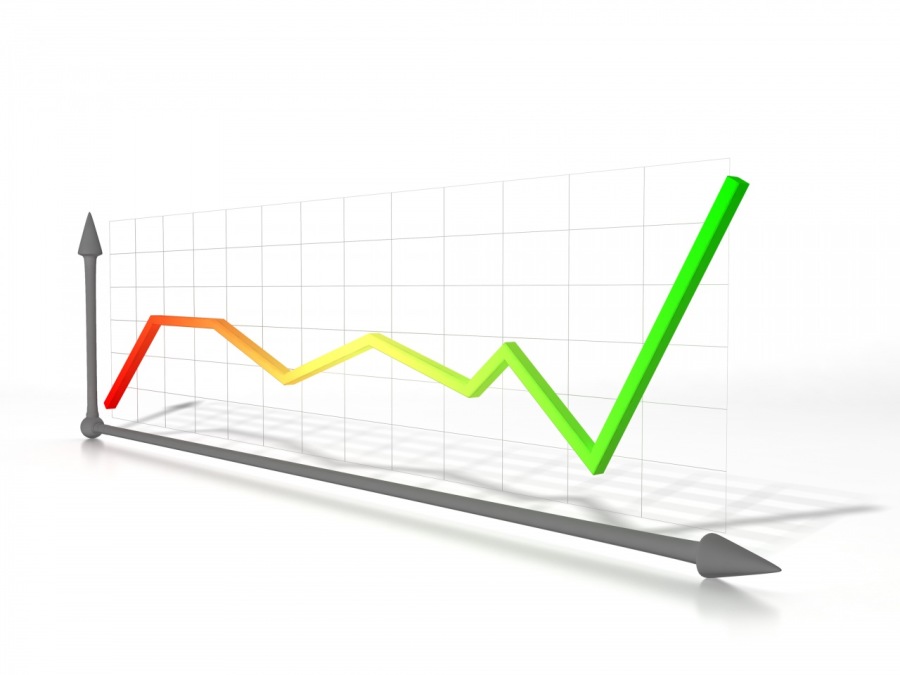 One of the key reasons that the majority of business startups fail has very little to do with the quality of their offering, their skills or even their salesmanship.
It mainly has to do with the simple fact that they started their business without allowing for professional help to do the things that they are not good at. What this means is that they end up positioning themselves inaccurately or amateurishly which leads to any or all of the following situations:
1. They either miss their target audience, or
2. They connect with their target audience, but send them the wrong message which, in turn confuses them,
3. Their target audience, who will judge them by the quality of the corporate identity and the branding they have created, will see them as amateurish and not ever develop the confidence they need to do business with them.
Creating & Building Your Business Means Doing It Right…From The Get Go
The majority of people who start small businesses tend to completely underestimate both the need for and the cost of creating a communication strategy, a corporate identity and a program that identifies and puts forth the true USP (Unique Selling Proposition) of their company.
There are a number of reasons why this can happen. Money is the most prominent. But there is also the outmoded notion: "If you build it, they will come."
While this notion speaks to the confidence that the business owner has in their product or service, this becomes a very difficult row to hoe in today's ultra competitive billion web site business universe.
It Starts With Finding Economies of Scale
Most small businesses can't afford a full service advertising agency to create an earthshaking campaign that will make them a household name overnight. What's more realistic is finding a strategically oriented creative person who can see their USP, and build a professional corporate identity around it.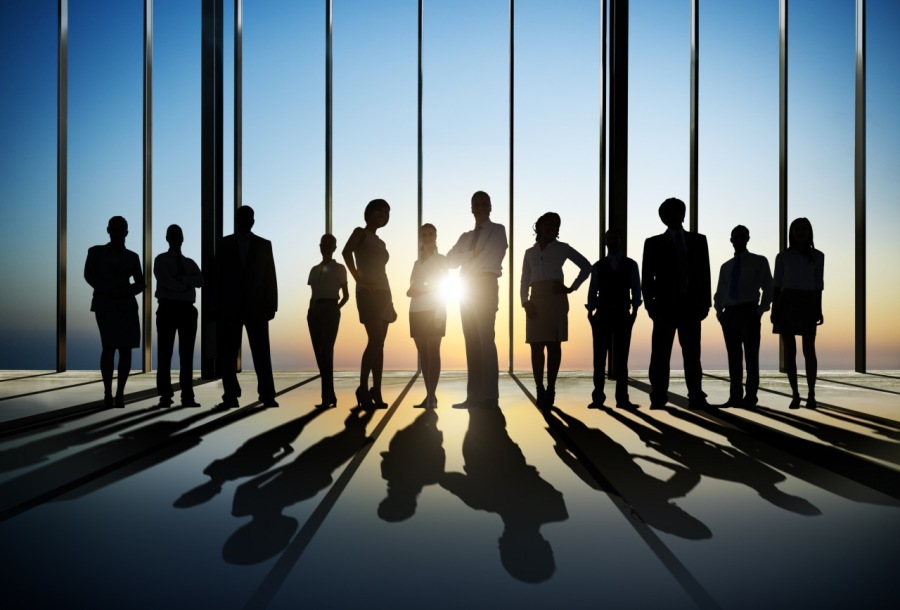 The economies of scale kick in because a multifaceted individual who can create communications strategies, write and art direct the materials needed to get a business off to a professional looking start, will cost a good deal less than three individuals doing each of those functions in tandem. The difference will be not noticed creatively, but will be obvious from a cost perspective. This person will also have access to the other services you need (web site design, printing etc), but will not broker these services, so you will not have to pay markups on them.
All in all, it's a very smart way to go about establishing your corporate identity, or rebranding your company in a way that will effectively reach and talk to the people you need to talk to in order to make your business grow. It will also give you more time to do what you're good at and because you will be spending less time trying to figure out how to do the things you're not good at.
PS: I know this might sound like a bit of a sales pitch for my services. Trust me, it's not. I am pretty much retired and am really only interested in providing whatever advice I can to businesses in the renewables, recycling, and organics sectors.
Having said that, if you would like to have a conversation about your business, feel free to contract me. No obligation. No charge for the initial conversation. Just a professional objective opinion.
Other articles in this series can be accessed through this index:
https://www.bebee.com/producer/@jim-murray/marketing-communication-for-small-business-article-index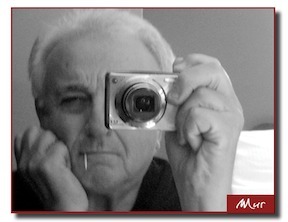 Jim Murray (that's me) is a writer, art director, marketer, editorialist. reader, sports fan and  TV watcher. I have been actively posting on social media since 1998. I am also a former ad agency writer and art director & ran his own creative consultancy, Onwords & Upwords, from 1989 until recently when I closed it and opened a freelance enterprise called Murmarketing. I live with my wife, Heather on the Niagara
Peninsula work with a small group of companies working
to make a positive difference in the world.
My Current Blogs Include:
Brand New Day (Environmentally Conscious Products, Services & Processes) • MurMarketing (Communications Advice) • Muritorial (General Interest, Politics, Human Nature and all the rest of the stuff I'm interested in)

You can follow Me:
On beBee: https://www.bebee.com/@jim-murray
On LinkedIn: https://www.linkedin.com/in/jim-murray-b8a3a4/
On Facebook: https://tinyurl.com/y97gxro4

Biz Catalyst 360˚ https://www.bizcatalyst360.com/author/jimmurray/

You may be interested in these jobs
---

Boutique Marie-Gabrielle

Québec, Canada

Full time

VOUS ÊTES PASSIONNÉES DE LA MODE ? · VOUS ÊTES SOURIANTES ET AIMEZ LE SERVICE À LA CLIENTÈLE ? · LES BOUTIQUES MARIE-GABRIELLE ONT L'EMPLOI IDÉAL POUR VOUS · VOICI CE QUE NOUS OFFRONS SALAIRE TRÈS COMPÉTITITF; · UN EMPLOYEUR HUMAIN À L'ÉCOUTE DE SES EMPLOYÉS; · BONIS DE PERFORMA ...

---

Amzauthority

Ontario, Canada

VP of Infrastructure - Agensight X - Webflow Ecommerce website template FREE STRATEGY CALL Toronto, CA Freelance VP of Infrastructure · Et arcu varius velit vitae orci duis pharetra bibendum sed posuere integer id aute irure dolor in euismod viverra mattis ornare. · About this ...

---

Job ID: 14629; Rank: Chef De Partie 1; · Employment Type: · Permanent; · Joining Date: · Mar 1, 2022; Type of Vessel: Passenger Ship; · Engine Details: · Wartsila 12V-32; DWT / · GRT: · .;Why join Azamara?Our global guests come to us for the destinations we visit and the cultu ...